Trending: Casual Pants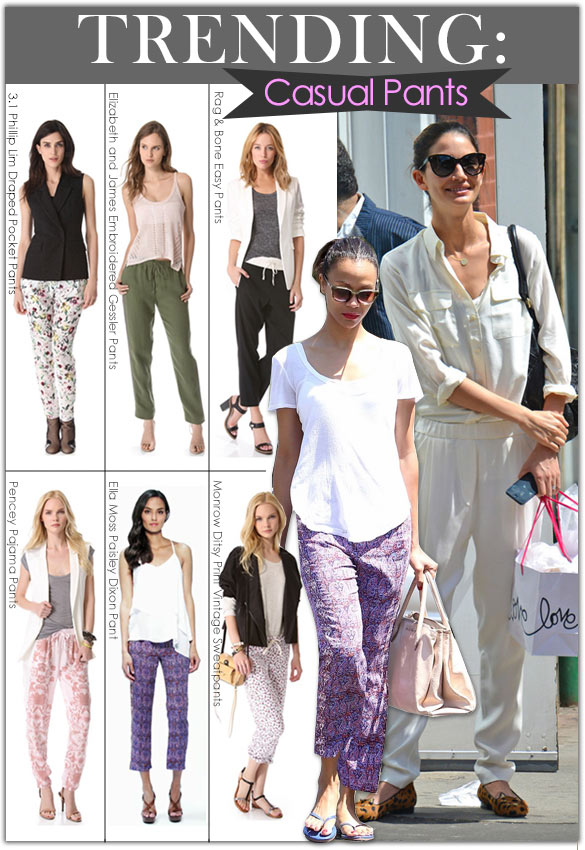 It's not often that a trend is as comfortable as it is cutting edge, but that's what I've found in the trending casual pant. Perfect for the transition for spring to summer, these often cropped pants feature a tapered leg and a slouchy fit. Usually I'm not one for elastic waists and drawstrings (except for on my pajama pants), but these well-tailored casual pants are winners in my book. Printed, floral or basic black, pick a pair in your favorite color and dare to wear a million different ways: over your bikini, to work with a button-up (like Lily Aldridge did), with t-straps and and a tank or all dressed up with a sleeveless jacket and a sky-high heel.
1. Ella Moss Paisley Dixon Pant: Well-tailored, this slim cropped pant works well for keeping office hours. Pair with  your favorite heels and a crisp button-up, layering a statement jewelry piece to polish up the casual nature of these printed pants.
2. MONROW Ditsy Print Vintage Sweatpants: Casualwear at its finest. For bumming about town or lunch with your gals, dress up these almost pj pants with a structured jacket and flats. Finish with all the details: a structured mini bag and an armful of bracelets.
3. Pencey Pajama Pants: I never thought I'd be in love with a pajama pant, let alone be able to wear it out of the house, but I've found the wonder of both realities in Pencey's Pajama Pants. Printed in a delicate pink floral, I'm dressing these up with strappy sandals and a tucked-in tee.
4. Rag & Bone Easy Pants: Make the transition to casual pants an easy one with these simple black crops. They are easy to layer in with your current wardrobe: just substitute these in where you normally wear your favorite black skinnies. I love how the graphic white pops against the black, so make sure to tuck in that top to show it off!
5.  Elizabeth and James Embroidered Gessler Pants: So chic. I wasn't surprised to find Elizabeth and James on the label of this piece. I can definitely see Mary Kate or Ashley Olsen adding the finishing touch of embroidery to these army green pants, then pairing them with nude sandals and a skinny tank.
6.  3.1 Phillip Lim Draped Pocket Pants: Pair these slouchy pants with a relaxed button-up and flats, just like Lily Aldridge did. I adore the ditsy print, but think it looks best paired with neutrals like black or gray to keep the cutsy flowers in balance.
Most Read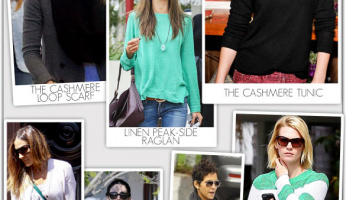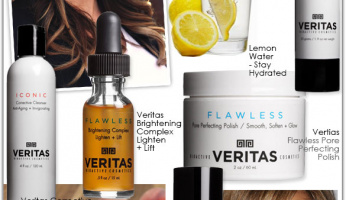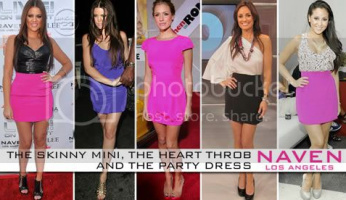 Subscribe to our Newsletter