Guest Editor: Devon Perry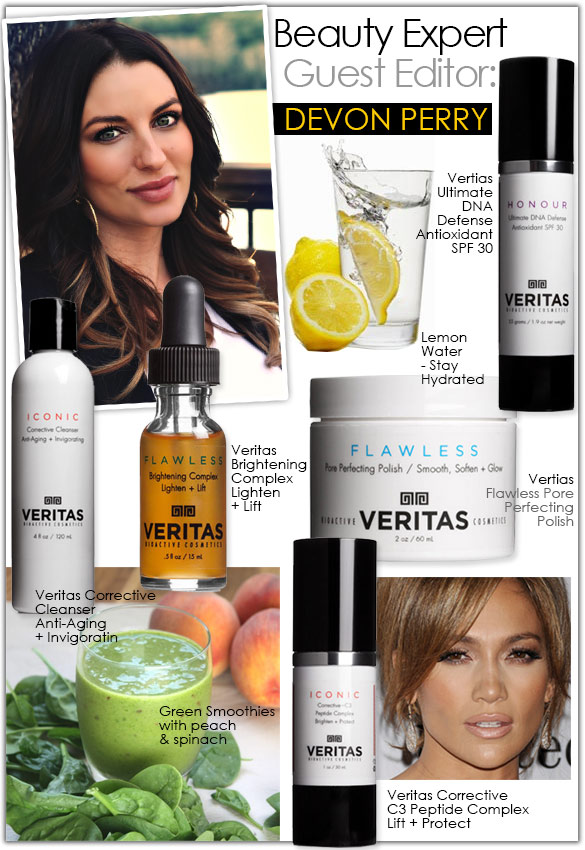 After having two kids and years of being on the go, my skin needed help. Although I've always been concerned about my skin and active in its care, my skin just wasn't showing the effects of  these years of hard work. Instead, my face wasn't  looking or feeling its best. I went looking for help, and decided to follow the high recommendations of some friends. They told me about Devon Perry, and I'm so thankful! Meeting Devon has changed my life and my skin forever.
That's why I'm so excited to share Devon Perry as this month's guest editor. I've never felt safer and more comfortable with any aesthetician. Devon has always been available to answer any questions I have, both during my appointment and afterward. I trust her opinion and regard her as a true artist when it comes to beauty. I am so pleased with the results. My skin has never looked better, has a youthful glow, and is camera ready without having to apply more makeup (and take more time out of my day). I would recommend her to any of my girlfriends or family members, and that's why I'm sharing her tips and very own skincare line with you today!
Without further ado (although I could gush for hours), here are Devon Perry's tips for glowing, youthful, health-filled skin:

"Summer is nearly here, and everyone wants to know how to get that "J-Lo Glow." My answer is to exfoliate and to hydrate…in that order!
Natural cellular turnover slows as we age, resulting in a dull, lackluster, or even flaky complexion. We can combat this process, and speed up cellular turnover, for a brighter, more luminous complexion with gentle alpha hydroxy acids, like lactic acid, and hibiscus flower acids. For a more refining exfoliation, I recommend a manual microdermabrasion with bamboo micro-crystals 2-3 times per weeks I recommend Veritas Pore Perfecting Polish.
Secondly, to increase skin moisture, without increasing oil production, I turn to the Veritas C-3 Peptide Complex, which not only infuses the skin with high potency vitamin C anti-oxidant protection, but also increases collagen production, brightens, and aids your skin in manufacturing its own hyaluronic acid moisture – unlike other skin care products which simply include a synthetic hyaluronic acid for hydration.
As always, most important for optimal skin health, wear a daily sunscreen containing Zinc Oxide or Titanium Dioxide, which forms a physical sun shield on the skin and reflects harmful UV rays, unlike a chemical sunscreen. This will prevent skin cancer, and the formation of an uneven skin tone, known as hyperpigmentation.
My favorite summer must-haves are:
1. Lemon Water: Stay hydrated! What do many super-successful actors and models have in common? They rely on the power of lemon to help maintain their money-making faces and bods! Magazines reports that Jennifer Aniston begins every morning with a glass of freshly squeezed lemon juice to flush out her body.

2. Green Smoothies using peach and spinach: Have you tried green smoothies? They are healthy and refreshing. I love making them for breakfast. The great thing about green smoothies is that you can add a lot of green to your diet without eating salad. I love salads, but sometimes variety is good! I've also known a lot of people who don't like salad who love green smoothies! They're a treat!
3. Veritas Corrective Cleanser Anti-Aging plus Invigoratin: This Iconic Cleanser rapidly accelerates cellular turnover for a brighter, more youthful complexion.
4. Veritas Corrective with C3 Peptide Complex, Lift plus Protect:
This powerful, next-generation antioxidant complex combines peptides, plant-based stem cells, and three potent forms of Vitamin-C for a breakthrough in anti-aging and skin regeneration. Our C-3 is ideal for strengthening + improving elasticity, unlocking the skin's ability to produce hydrating, hyaluronic acid (moisturizing), and creating mature/stable collagen that is resistant to the degradation of proteases (collagenase & elastinase)
5. Veritas Brightening Complex Lighten plus Lift: Reveal lighter, brighter, and more even looking skin in less than 3 weeks. Natural lighteners and bio-mimetic peptides stop the production of tyrosinase, an enzyme that triggers the production of brown pigmentation (melanin).
6. Veritas Ultimate DNA Defense Antioxidant SPF 30: This daily-wear, SPF 30 serves as a powerful solar shield, which repels harmful aging UV rays, and protects DNA from damage.
Thank you so much, Devon, for giving me that J-Lo Glow…and for giving that opportunity to all my readers!
Veritas Bioactive Cosmetics are available exclusively through licensed professionals. To find a professional in your area, or to purchase the Veritas Trial Kit containing sample sizes of the 3 core Veritas products, please visit 
www.
veritasbioactives
.com. For individual consultations, product purchases, and Q & A, you may contact the founder directly at 
[email protected]
Most Read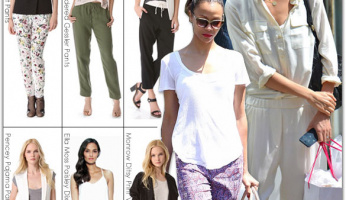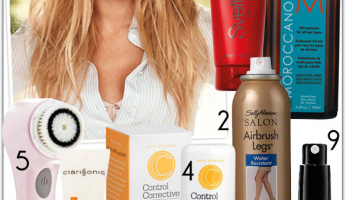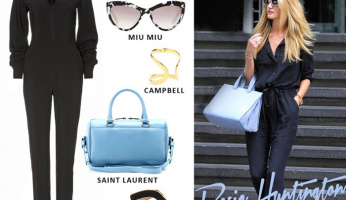 Subscribe to our Newsletter