My Dreamy New Master Bathroom
I've been looking forward to finishing our master bath remodel for a while now, and I'm excited to show you guys the new look! I never loved my bathroom before, and I felt like I had been putting up with its dreariness for too long. Once we started renovations on the rest of our house, the master bath had to be next. We even managed to keep our original footprint and shower, which helped us stay in budget and gave us something to go off of. Any type of renovation is super stressful, but it all seems so worth it on the big reveal day!
THE BEFORE:
AFTER:
My goal was to make the space feel as big and airy as possible, so I stuck with lighter greys and whites to really open it up. I wanted to have some fun with the bathroom and just fell in love with this gorgeous cement tiling from Riadtile. It's their Allegro tile, and I thought it was a great way to add a pattern that wasn't too distracting. Also, the gray from the tile goes well with the gray paint we chose for our vanity – keeping everything super cohesive.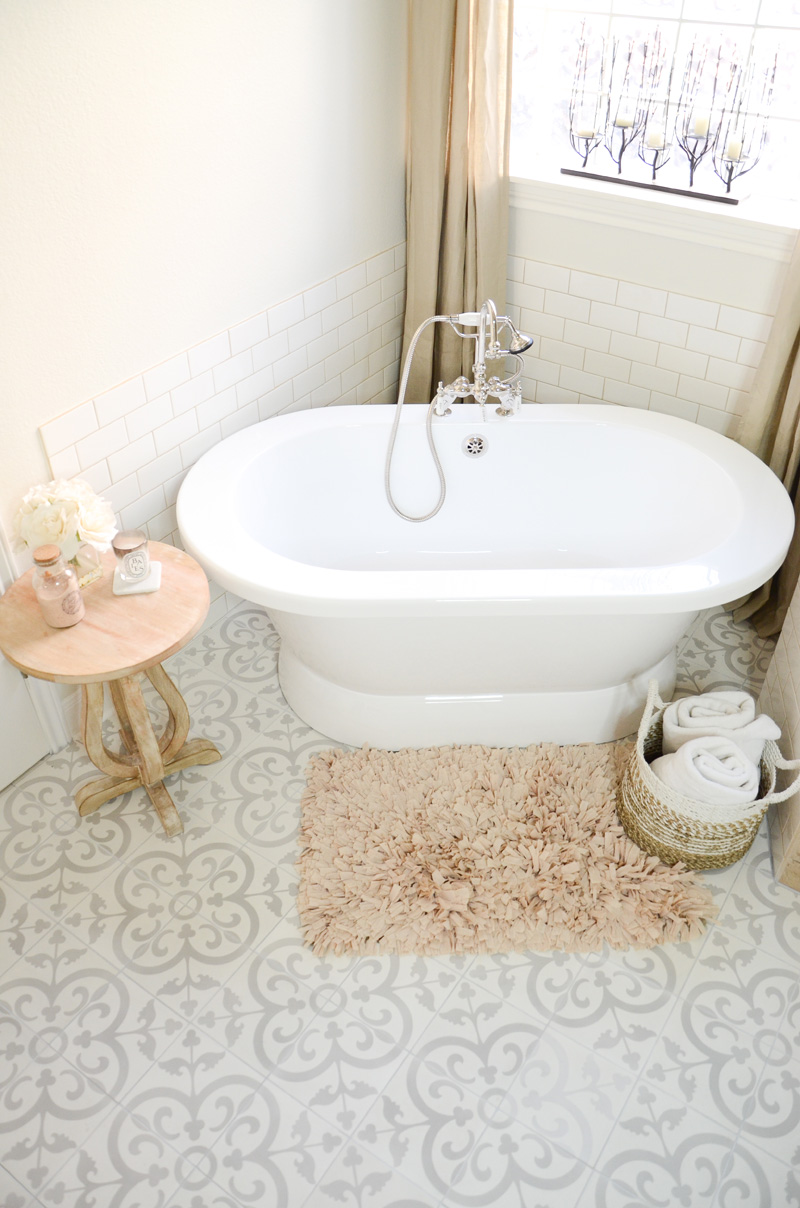 (One More Tile Photo)
Cement tiling has been super popular lately, and I was eager to join the trend. I first saw cement tiles all over HGTV's Fixer Upper, and if Chip and Joanna like something, I'm usually convinced. When we really started looking at tile options, I immediately was drawn to cement tiles for their uniqueness and character. There were so many styles and patterns to choose from; we had such a fun time going through all the interior design magazines for inspiration! I'd highly recommend cement tile from Riadtile if you're looking to re-do your bathroom or kitchen with style.
RELATED: How To Have the Fashion Blogger's Home Office of Your Dreams
After the flooring, I found this dream-worthy free standing bathtub that gave me serious Pinterest vibes from Strom Plumbing by Sign of the Crab. Once I saw this luxe silver plumbing to go with the tub, I couldn't wait to hop on in with a magazine and a facemask. Deciding on the bathroom's centerpiece made everything else felt a little easier to do too.
From the start, I knew that I needed statement lighting. I poured over a ton of pictures while looking for inspo and realized that choosing the right lighting adds personality to your bathroom. I loved these gooseneck lights from Barn Light, and I even managed to find the perfect rounded faucets to match! Their clear glass bottoms and exposed bulbs subtly add character as they brighten the room. Overall, I wanted the room to be a mix of both a cozy home and a spa, so I combined a warmer wood vanity topper and the brass lights with white subway tile accents.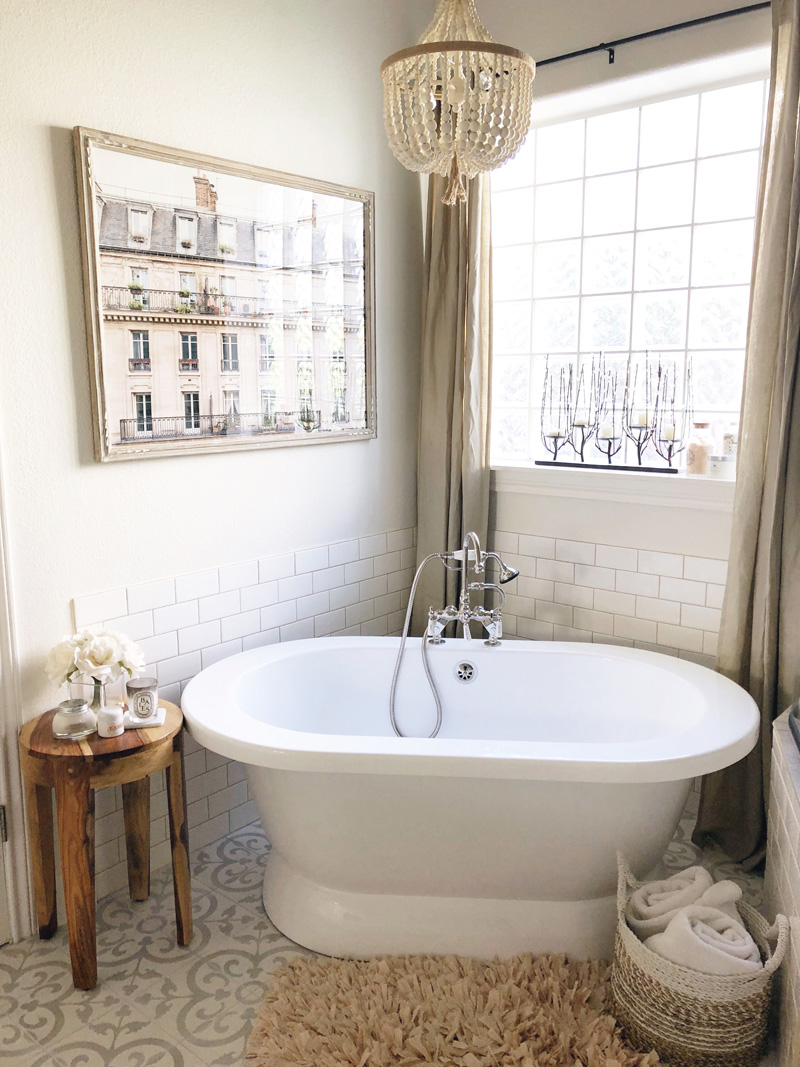 I am just in LOVE with how it all turned out. My baths have been dreamier than ever, and you can bet I'll be taking my time getting ready in the morning. If you have any questions about the process or what other products we ended up choosing, let me know in the comments on my Instagram!

Subscribe to our Newsletter