Celebrity Approved Holiday Beauty Gift Guide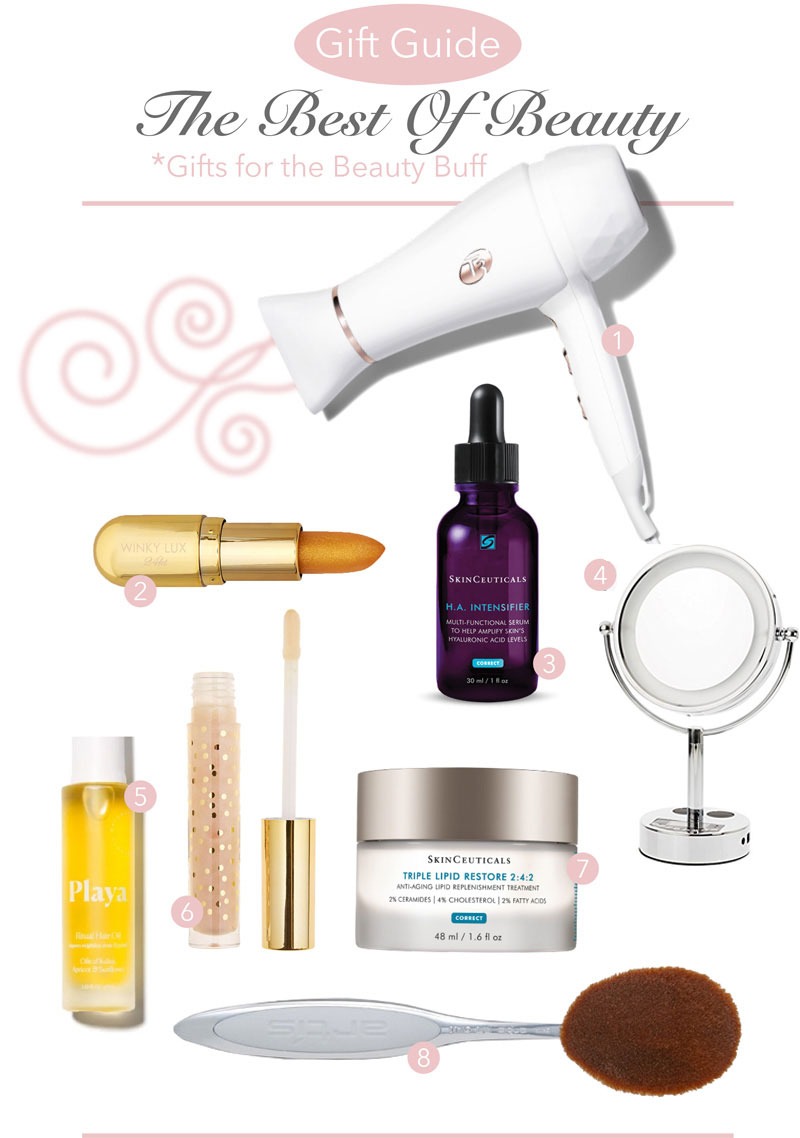 What do the celebrities actually have on their wish lists for the holidays? No, we're not talking about the lavish custom cars or over the top diamond rings, but the important stuff, like skin care, hair care, and makeup.
Admittedly, I had to tack down the secret to the J-Lo glow, and the EXACT shade of Red lipstick Cheryl Blossom of Riverdale may unwrap on Christmas morning and it dawned on me that celebrities really do have it all. As a result, they're some of the hardest to shop for — just like that Insta-obsessed friend who's always on the hunt for the next it-items. Today I'm hoping to take the headache out of tricky holiday shopping by showing you what stylish celebs will receive under their tree this year.
Click ahead for exactly what they're gifting, because if it's good enough for Meghan Markle…
1. To say I am a huge fan of T3 Micro is an understatement. I swear by the entire collection (check out this post on the curling wand) The T3 Featherweight Hair Dryer is a total game changer. I love that it has three temp setting, not just hot and cold. It isn't too heavy for me to use either. It dries my hair FAST, smooth and super shiny!
2. Candace Cameron-Bure recently GUSHED about how much she loves Glimmer Balm by WINKY LUX on her Instagram! What is it? A glimmering balm with a yummy coconut scent that applies on clear then reacts with your skin's pH levels to create your perfect shade of pink infused with a touch of galactic glimmer. To say I'm obsessed with this celebrity secret would be an understatement and all the woman on my gift list have put this on the top of their list after trying mine.
3. I also recently added Jennifer Lopez's secret weapon to my routine, the SkinCeuticals H.A. Intensifier, which is referred to as the 'glow and go' serum. It is a multi-beneficial corrective serum proven to amplify skin's hyaluronic acid levels by 30 percent. I am so pleased with the dramatic results and I was even able to eliminate a few steps and cost of my skin routine. This serum is a powerhouse and it REALLY works! You will see results almost instantly and your skin will continue to get BETTER over time the more you use it. Yes please!
4. Danielle LED Lighted Bluetooth & Phone Makeup Mirror. You may recognize this mirror from the Instagram feeds of some of your favorite celebrities. I absolutely love this mirror, the quality of it overall is great! I keep this mirror plugged in on my makeup desk, but it can be used with batteries if you want to move it around. I love listening to my playlist while getting ready, so it's a perfect 2-in-1 item. You can also use it to answer your phone!
5. If you aren't using a hair oil it's time to try it! Playa's Ritual Hair Oil is the perfect remedy for dry ends, flyaways, and general hydration. The weightless blend of natural oils penetrates deeply to radically transform your hair without the use of harmful silicones. Add this oil to your daily ritual for smooth and radiant hair. Apricot, kukui, and a coconut oil not only smells heavenly but the special blend restores moisture to soften strands, while sunflower oil tames frizz and makes hair shine.
6. Talk about the perfect pairing! After applying the glimmer balm I use Winky Lux plumping gloss on top. It enhances your lips with just one swipe. It leaves my lips super shimmery with the smell of a delicious lemon cake.
7. I love SkinCeuticals Triple Lipid Restore which is an anti-aging cream formulated with a maximized concentration of lipids. This is the best moisturizer I ever used! It is so light and soothing and leaves your skin baby soft. It also helps with hyperpigmentation and uneven skin tone which helps give that overall youthful appearance.
8. Artis makeup brushes are a total game changer! I got this for my birthday and am absolutely in love! I mainly use this brush to blend in my foundation and it blends so seamlessly. It especially great if you're always in a rush like me. You definitely can't go wrong giving this to the ladies in your life this Holiday!
SHOP THE GUIDE:
Most Read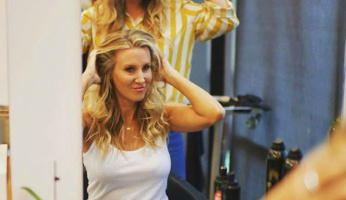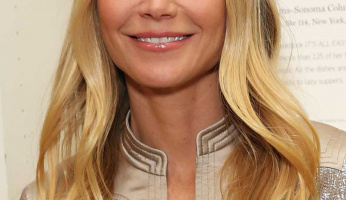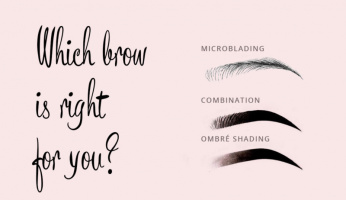 Subscribe to our Newsletter