The New Canon IVY CLIQ+ Instant Print Camera Is FUN!
As a wife and mom, I'm always looking for fun ways to help me be more creative and capture those special moments. So when I heard about the Canon IVY CLIQ and Canon IVY CLIQ+ Instant Print Cameras, I was excited to revisit my love of taking photos! If you have the need for the immediate gratification of a small (wallet size print) like I do, this camera is for you. Those ready to frame moments that make you smile whenever you look back at them.
What I like about the Ivy Cliq+, is its compact size, simplicity, and ease of use. The camera is basically point-and-shoot, with no zoom or focus controls, no advanced camera settings, nor involved setup. The ring light/flash are set by a physical toggle switch next to the power button, and your only other setting is the photo size: a 2×2 inch square or full 2×3 inch print. After you load in the ZINK paper, charge it up, and power it on, you're ready to take your photos and have them print instantly. If you want to save your digital images for re-printing or editing later, just load a microSD card up to 256GB and your images will be saved automatically, and a built-in reprint button lets you reprint the last photo taken for instant duplicates to share with friends and family!
RELATED: Photo Taking Tricks Celebrities Use in Every Picture
If you're trying to decide between these two cameras and which one is best for you, here's what you need to know. Aside from cost and available colors – the main difference is that the Canon IVY CLIQ+ actually works with the Canon Mini Print app. This allows you to print photos with the camera that you've taken separately with your phone. And it also allows for you to add AR filters, effects, frames, text, and other fun stickers to your prints!
Both cameras allow for you to instantly print a 2×3″ peel-and-stick photos. And they also have a selfie mirror on the front of the camera that helps you take the perfect selfie without needing to look at a screen or look through the viewfinder.
The CLIQ ($99) comes in Seaside Blue, Bumble Bee Yellow, Lady Bug Red, and Mint Green. And our personal favorite, the CLIQ+ ($159), comes in Pearl White, Ruby Red, Sapphire Blue, and Rose Gold.

Canon IVY CLIQ+ and CLIQ Camera Details
Curious about the product specs on these cameras? Here's the full breakdown:
Instant 8.0MP photos: Canon IVY Cliq+ is a small and fun instant camera and mini photo printer that can fit in your pocket so you can take it anywhere.
Large circular selfie mirror with LED light: This camera features a 2″ selfie mirror with an eight-LED ring light for great-looking selfies.
Canon Mini Print app: Easily connect your smartphone to the app via Bluetooth, and take a photo with your smartphone's camera, or choose one of your own photos. Even use fun AR filters and add effects, frames, text, and stickers to your 2″ x 3″ photos with a peel-and-stick back.
ZINK photo paper: ZINK stands for Zero Ink printing technology. Instead of ink, it uses colorful dye-based crystals embedded inside the paper. The ZINK-enabled device uses heat to activate and colorize these crystals.
MicroSD card slot: A MicroSD card doesn't come with this one – but we recommend picking one up so that you can use it with this camera – and hold onto your photos digitally as well as your print copies!
This post is sponsored by Best Buy, but all thoughts an opinions stated here are my own.
Most Read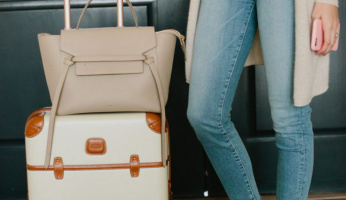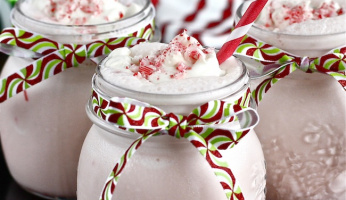 Subscribe to our Newsletter