The Best Carry On Essentials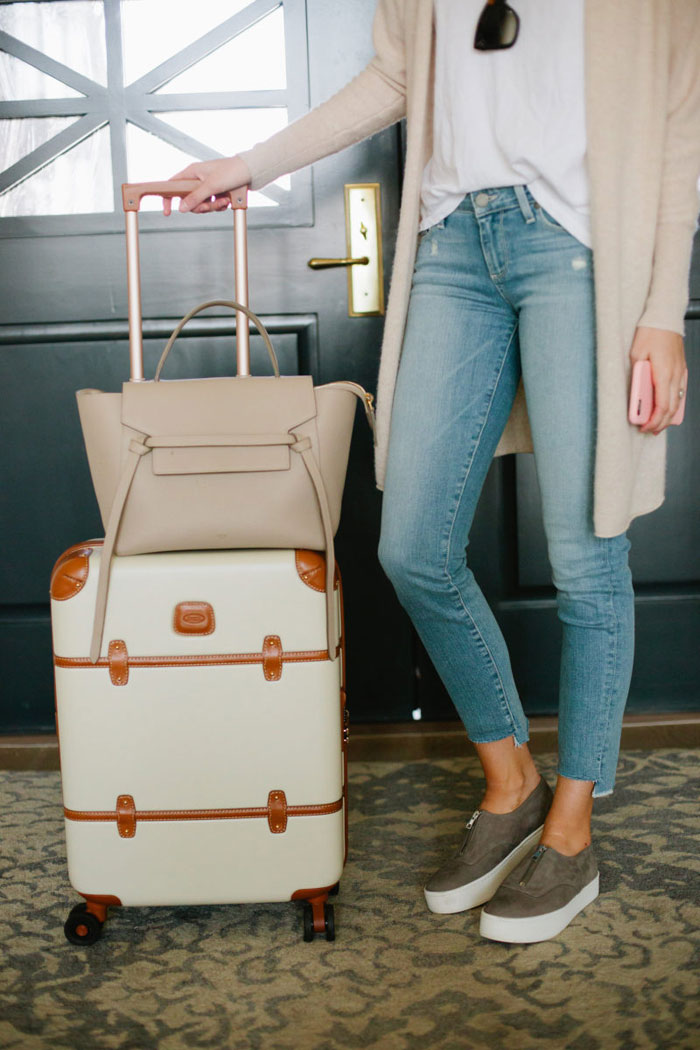 After a recent plane trip to New York, my purse was in shambles. Crumpled receipts, a fist full of boarding passes, a soggy ziplock of exploded lotion (why does this always happen to me!?!), a goopy lip gloss, a plethora of wrappers. You get the idea. What wasn't available were the basics I needed (how did I forget my sunscreen). After this trip I vowed to reinvent my purse, and I'm sharing my summer essentials with you this morning. Whether you're planning a weekend away, a day excursion, or just a quick shopping trip, I happily suggest these items from my newly organized purse:
Travel Sunscreen Spray: Sunscreen has become a never-leave-home-without-it item in my book. Rather than lug around a huge bottle of lotion, I love the convenience of this spray-and-go sunscreen. It's great for the kiddos, too!
Hydrating lip balm: When it comes to lip balms, THIS classic is simply my favorite. Its refreshing and simple formula works for anyone: you, the hubbie, the kids, your bestie. Moisturizes and protects like an expensive department store brand with the price of a drugstore brand.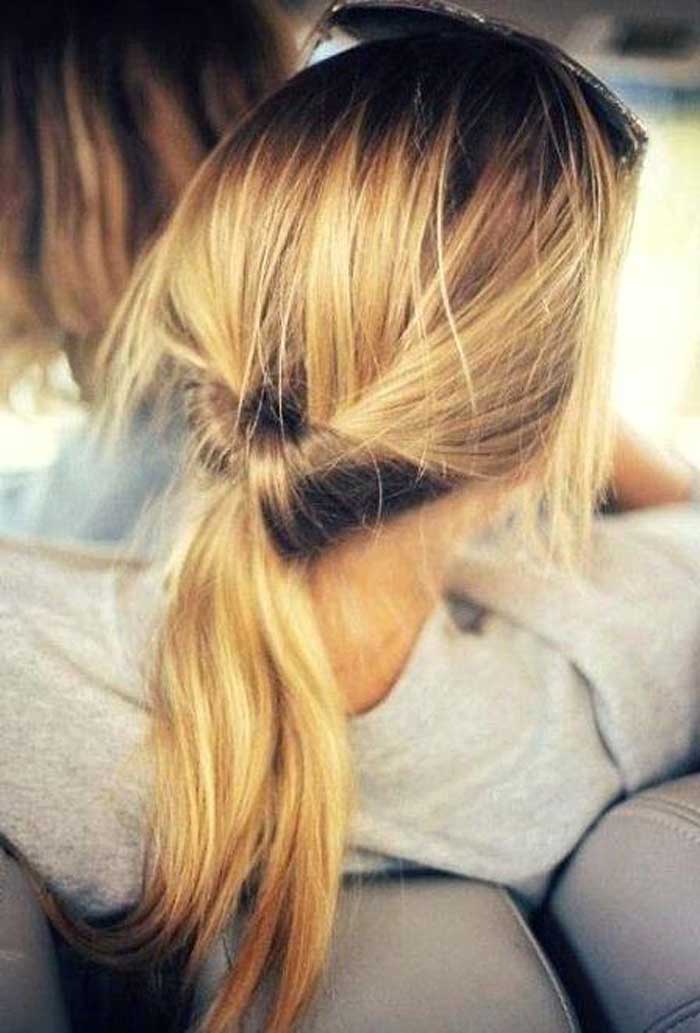 Hair Ties: Sometimes dry shampoo isn't enough to fix the problems of the day, do what I do: pull up your hair in a pretty little pony or low twist pony tail seen above. These elastic ties come in a variety of uber-cute prints and patterns and can make even simple look stylish.
Oil Absorbing Papers: Hit refresh. It's the same idea that makes dry shampoo such a wonder. Use these oil absorbing sheets to freshen your face when you're away from the sink. Blot your problem areas, then reapply a little makeup to put your best face forward.
Super nourishing hand cream since planes are super dehydrating! This sinfully rich, cushiony balm that delivers 24-hour moisture with an addictive scent and velvety shine but no sticky after-feel.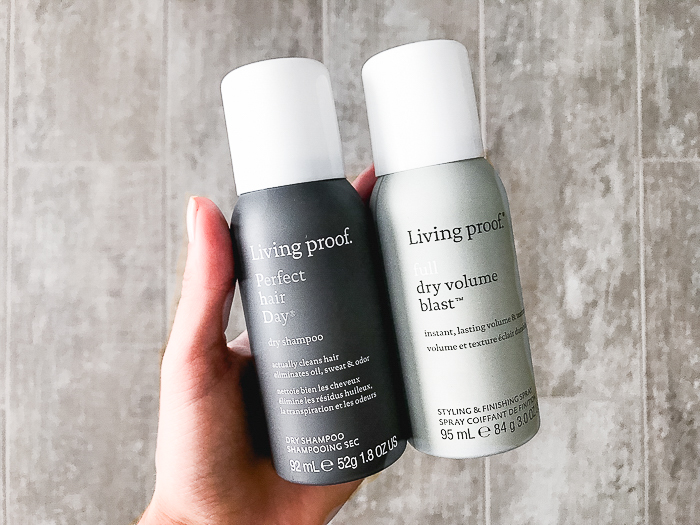 Photo Via Happy Howard
Dry Shampoo: It happens. After a day of travel or just running errands, your hair feels greasy and weighed down. Breathe new life into your locks with THIS,  Jennifer Aniston's favorite Dry Shampoo. This spray-on version is especially convenient for on-the-go fixes.
Voluminzing Mascara: Quick fix. A coat of mascara can fix a plethora of problems. Open up your eyes and refresh your whole demeanor with this express formula, sure to volumize and lengthen.
Eyelash Curler: There is a reason THIS eyelash curler has almost 200 5 star reviews and is a best seller! If you have an extra minute, curl your eyelashes. They wake up sleepy eyes by waking up sleepy, flat lashes. If you have two extra minutes, follow with my favorite drugstore mascara!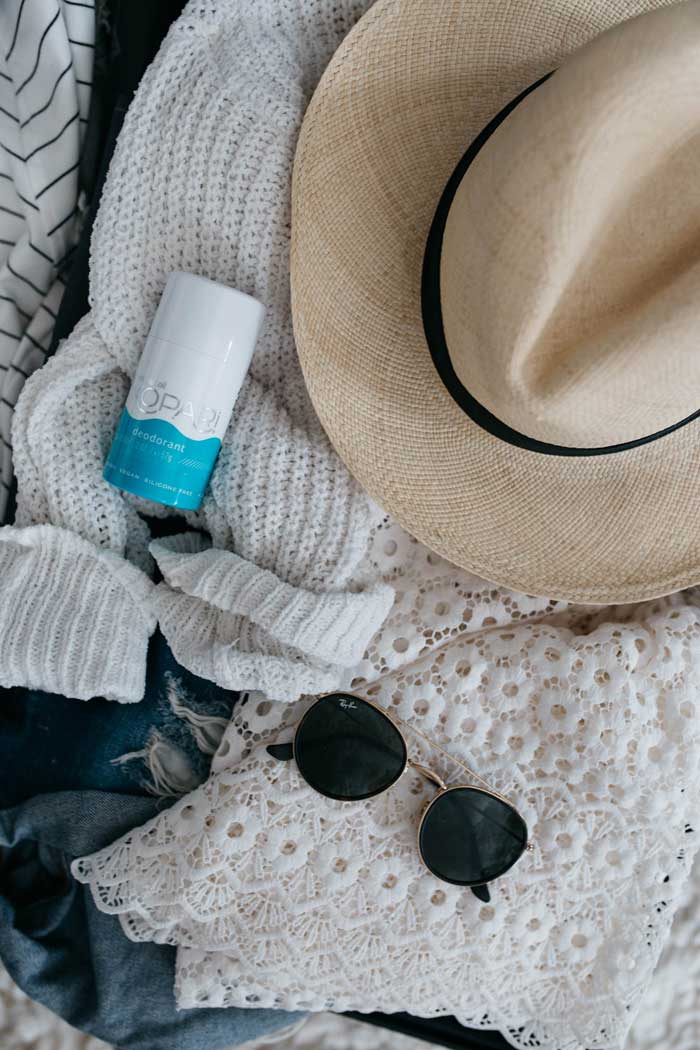 Photo Via styledsnapshots
A Healthy Deodorant: Another can't-leave-home-without-it product. I'm over the moon for this natural product. Made with cocnut and sage oil, it's free from all the icky chemicals  aluminum-free, and comes dermatologist recommended.
Multipurpose stick that adds glowy color to cheeks, eyes, and lips! Dab a bit on your eyes, cheeks, lips and look instantly refreshed.
SHOP THIS LOOK:
Most Read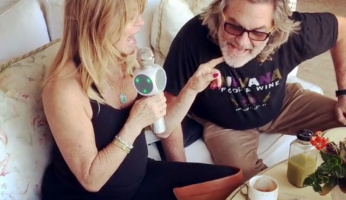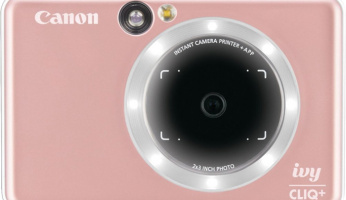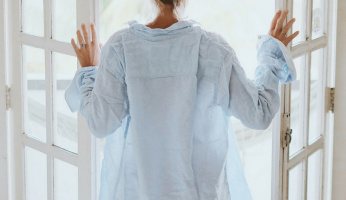 Subscribe to our Newsletter