Key Pieces To A Stylish (and Serene) Master Bathroom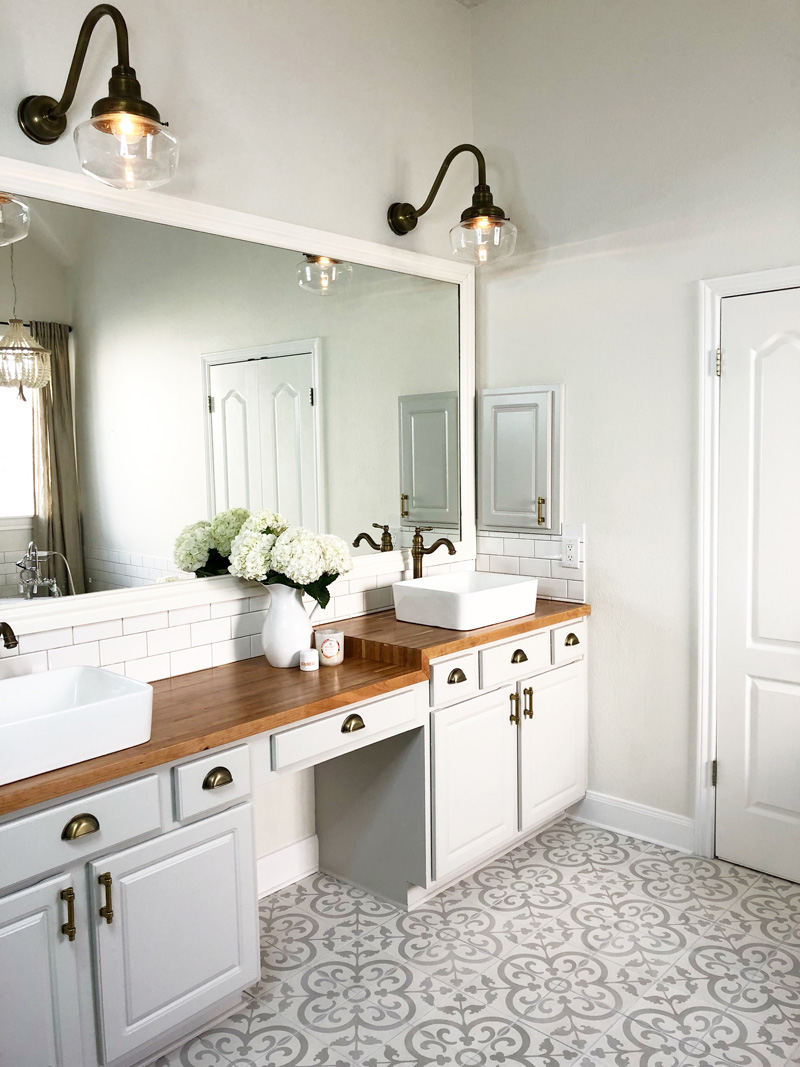 Slice up the cucumber, steep that herbal tea and infuse your ice water with fresh fruit, because today's master baths rival the designs of the most luxurious day spas.  You don't have to travel to an elaborate spa when your in-home bathroom is an experience in itself. Here are quick upgrades you can complete in a weekend. The best part? There's no appointment necessary.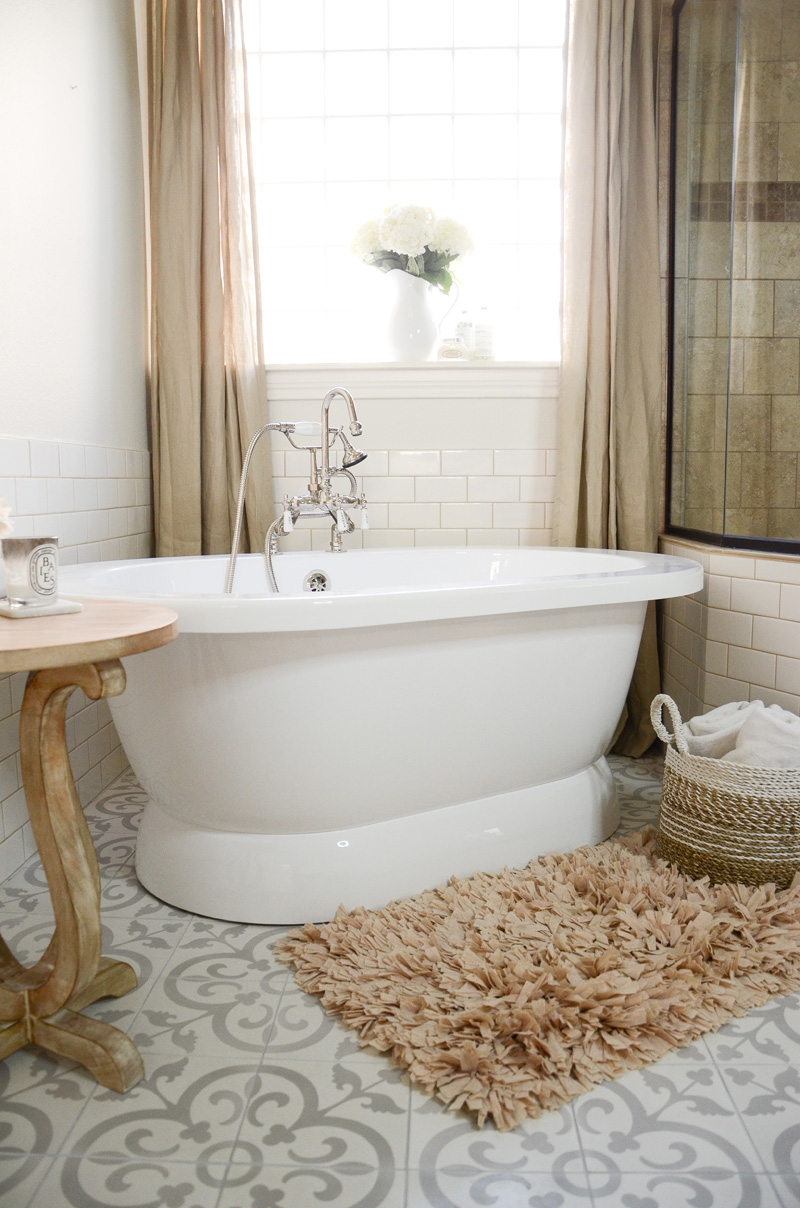 Step #1. Incorporate Soft Surroundings
Textured baskets, plush towels, and silky rugs are all accessories that increase the luxury appeal of your master bathroom. Invest in a luxe, soft white robe for your own in-home spa day. I got THIS ONE for Christmas from my husband and I absolutely love it!  I also love to surround myself with calming scented candles that not only relax the mind but also create a soothing ambiance. I have linked a few of my favorites below.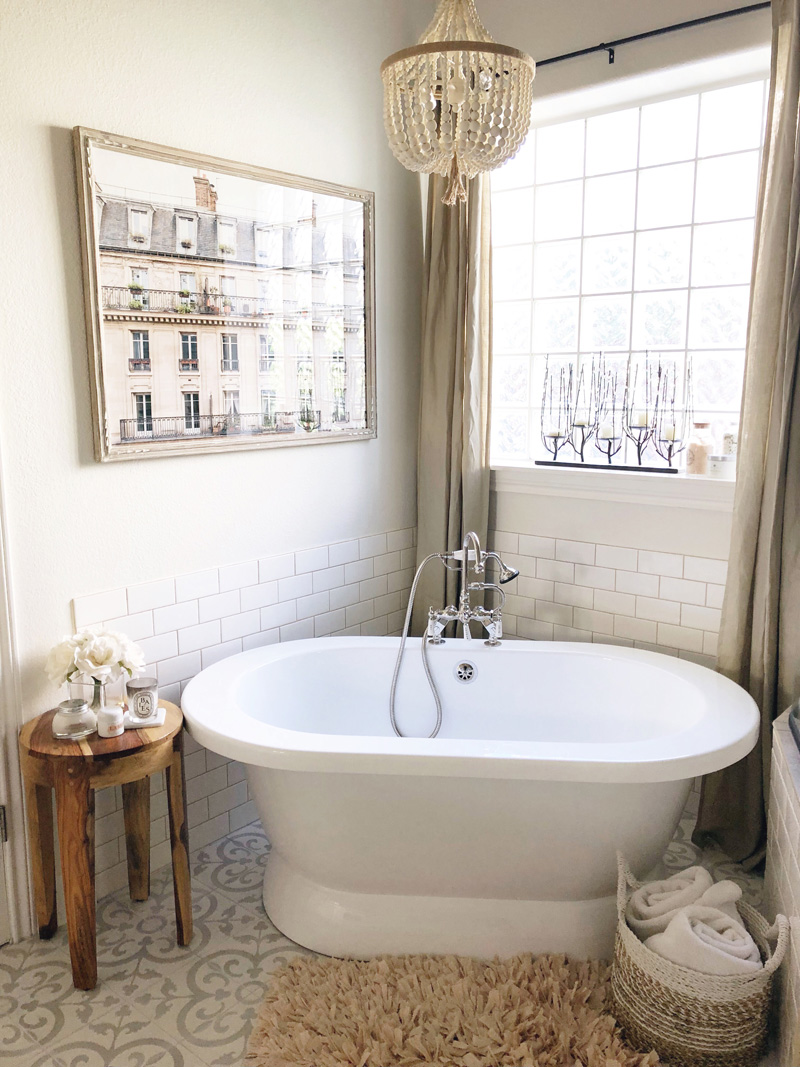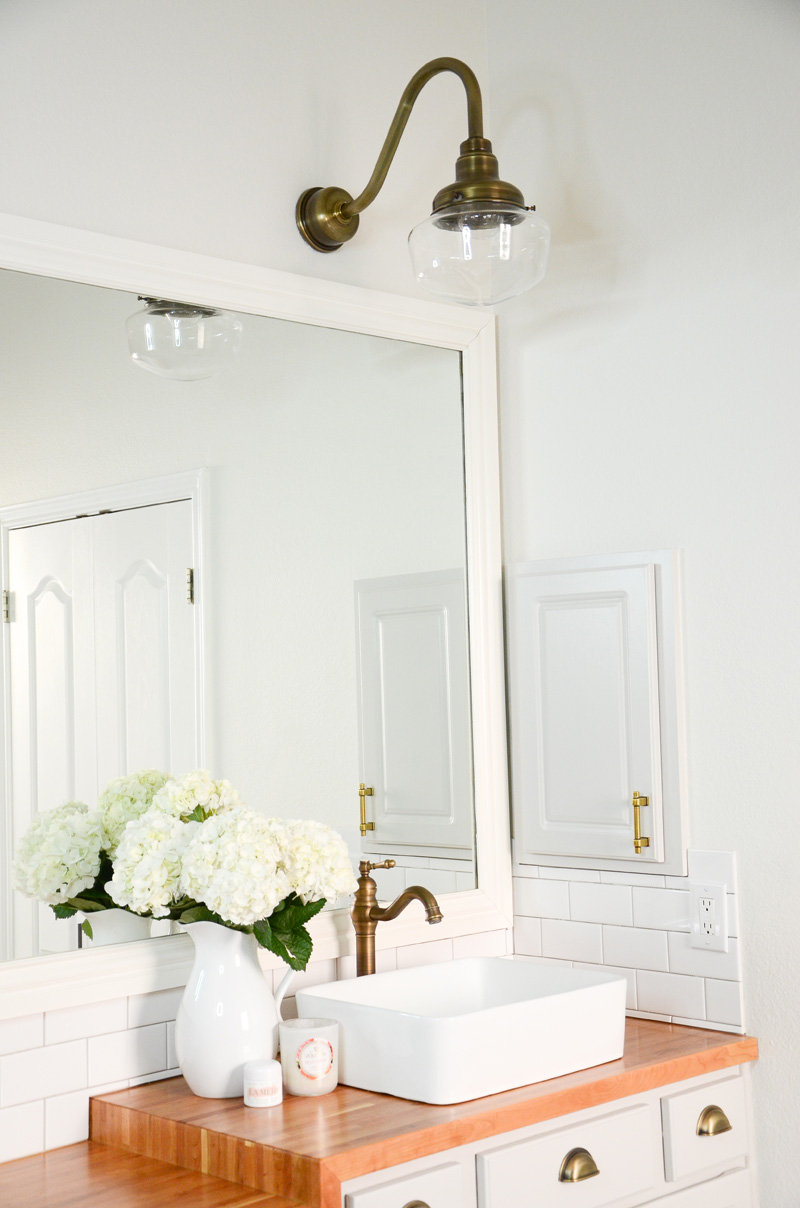 Step #2. Create a Layered Lighting Design
It's important to be able to control the lighting in your master bathroom to create a relaxing mood. Light in layers and in zones so you can select which lights are on and off depending on your activity. Bright side lighting at the mirror is important for completing everyday grooming tasks – but these lights are not necessary when taking a hot soak in the tub. Install dimmers and place candles around the room for an added touch of mood lighting.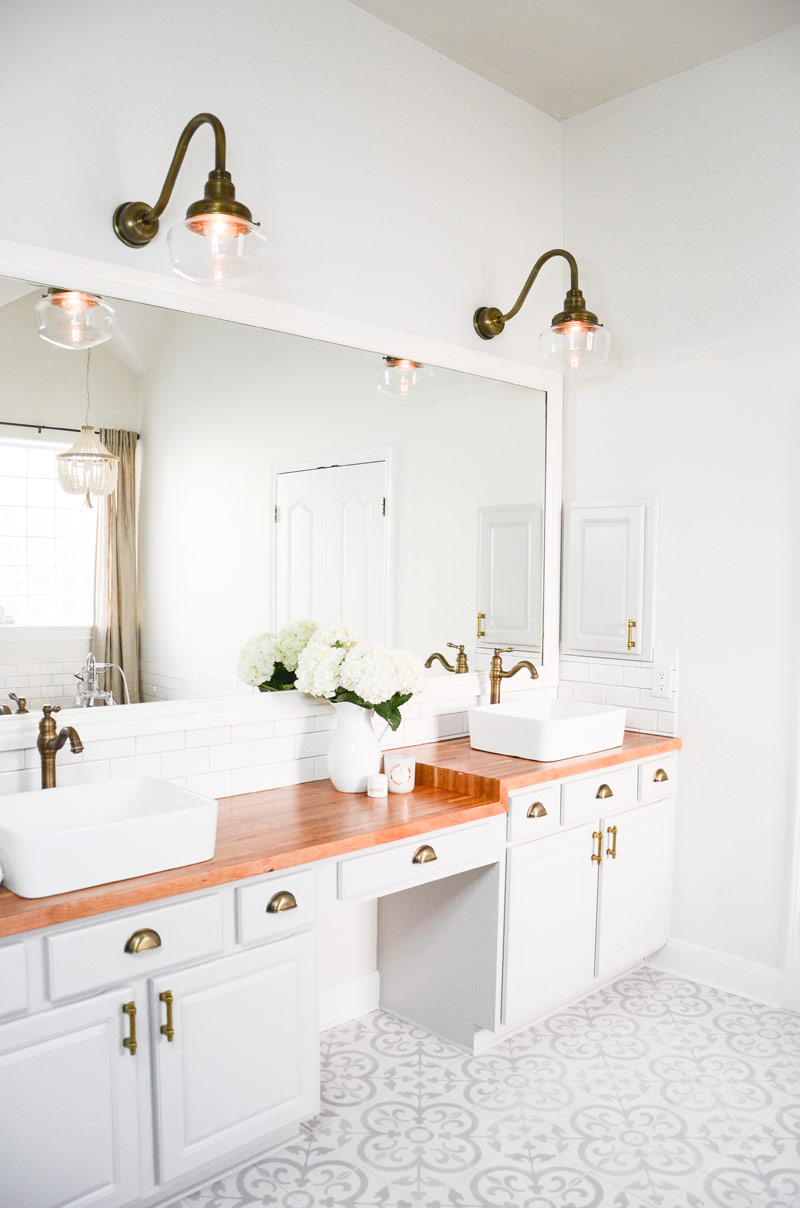 Step #3. Simplify Your Style
When it comes to soothing bathroom style, less is more. Declutter your countertops and hide bottles and make-up under the sink. Uncluttered design is key to a relaxing room. Go with a monochromatic or neutral color scheme and select accessories with clean lines and simple looks.
Step #4. Add a Personal Touch of Luxury
To make your bathroom your own personal hideaway, stock up on these spa essentials.
Bathtub tray. Add a simple but pretty tray that lays across your bathtub to give you easy access to your book, beauty products, a glass of wine, or anything else that helps you relax.
High-quality bath oil. Bath oils are a body care product that can be added to your bathtub. Just three to five drops of these essential oils will soothe aching muscles, tense nerves, skin irritations, and softens skin clear complexion. Some common oils used are lavender for dry skin and headaches, rosemary to calm aching muscles, apricot and amber to restore softness and orange for energy.
Waterproof Bluetooth speaker. Give yourself the full spa treatment by playing acoustic music and soothing sounds of nature, without having to worry about your device's water damage. These speakers easily hook up to your device without wires and help create mood and atmosphere.
SHOP THE POST:
Most Read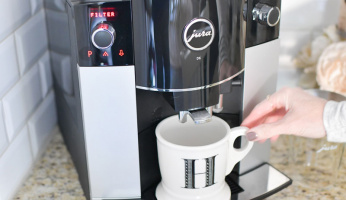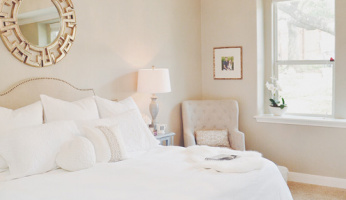 Subscribe to our Newsletter