How to Make Barista-Quality Coffee at Home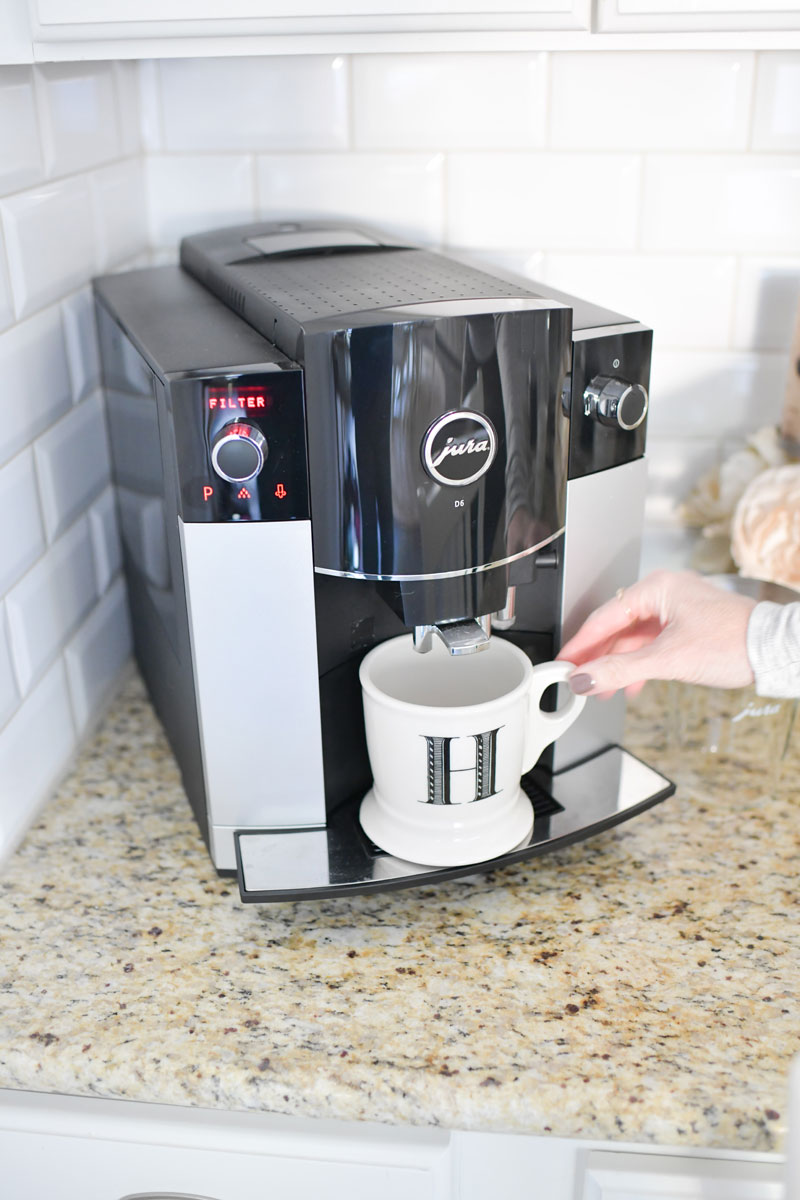 The coffee maker is an understandably essential part of most people's morning routines. If you have kids, your coffee maker is your best buddy. The coffee machine, I bet, holds pride of place in your kitchen.
About 6 months ago, I asked you guys for recommendations on coffee makers via IG stories, and SO many of you recommended the Jura! I was intrigued and of course, did a deep dive into why the love fest for this particular coffee machine was so intense. Well let me tell you, the price scared me off at first, but my life was forever changed the first morning I had a cup of coffee from the Jura Fully Automatic Coffee Machine. I invited everyone I knew over that week for a morning cup of coffee because I was so obsessed and kept raving about it to all my friends and family.
Make Barista-Quality Coffee at Home
With two kids, a job, and running a household, I needed help. That means a reliable coffeemaker, something that makes a quality cup of joe without the labor of weighing and hand-grinding beans and delicately pouring hot water over the grounds like your local barista does. He gets paid to do that; I don't. I needed a coffeemaker that sits on my counter without taking up a ton of space and, once loaded with coffee and water, makes enough great tasting coffee to get me through the day.
What is the Jura coffee maker?
I have the Jura D6 model, which can instantly make coffee, lattes, flat whites, macchiatos, cappuccinos, and more at the touch of a button. Why is this machine so expensive? The espresso brewing process for the Jura E8 has been 100% perfected. The Pulse Extraction Process (P.E.P.®) is the only process of its kind in the world. It optimizes the extraction time and guarantees the very best aroma even for short specialty coffees.
What makes it so expensive?
The Jura is insanely convenient (makes your coffee with the touch of a button in seconds) but tastes delicious and makes freshly ground coffee! Jura's new Platinum D6 Automatic Coffee Center offers simple functionality wrapped in luxurious design. And it's THE best choice for flawless bean-to-cup espresso, coffee, and cappuccino at home. My husband absolutely loves the espressos while my kiddos can' get enough of the delicious hot cocoa.
And with the optional Smart Connect, it can even be operated and monitored with a smartphone or tablet. Yes, you can order your up a cup of coffee from your phone!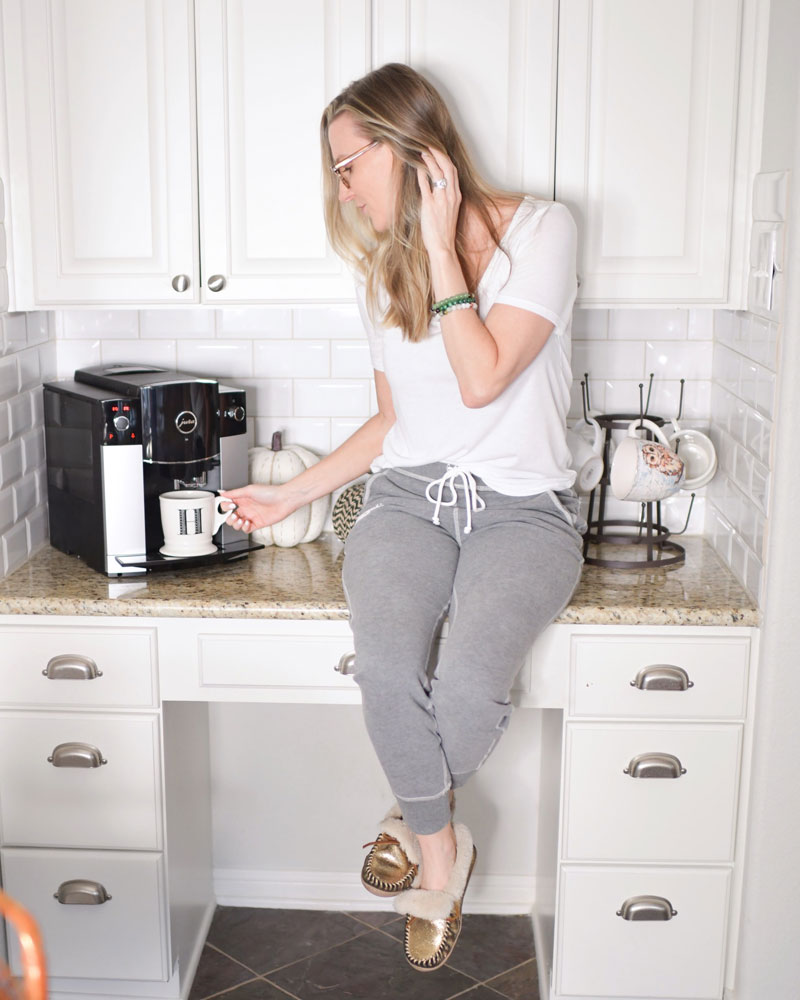 Why I love the Jura vs other coffee makers:
Better coffee at home than you can buy at a coffee shop! We had several Keurigs but found the machines didn't hold up well and also created so much waste with the discarded k-cups. The Jura is easy to use, gives clear instructions via an electronic display and brews the best coffee. You fill the machine with whole bean coffee and water. Each cup is brewed using freshly ground coffee beans. When the grounds fill an included receptacle, the machine prompts you to empty the grounds, which are biodegradable and great for your plants or garden!
Love love love my Jura D6 coffee maker. Grinds and brews coffee in just minutes. Easy to use and the coffee is absolutely the best! Can't wait to host friends and family for Christmas and treat them to a delicious cup of fresh brewed coffee!

Most Read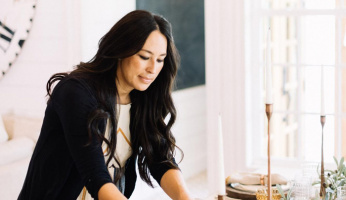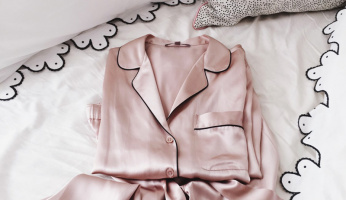 Subscribe to our Newsletter