The G-SHOCK Clear & Rose Gold Watch Is The Little Black Dress of Watches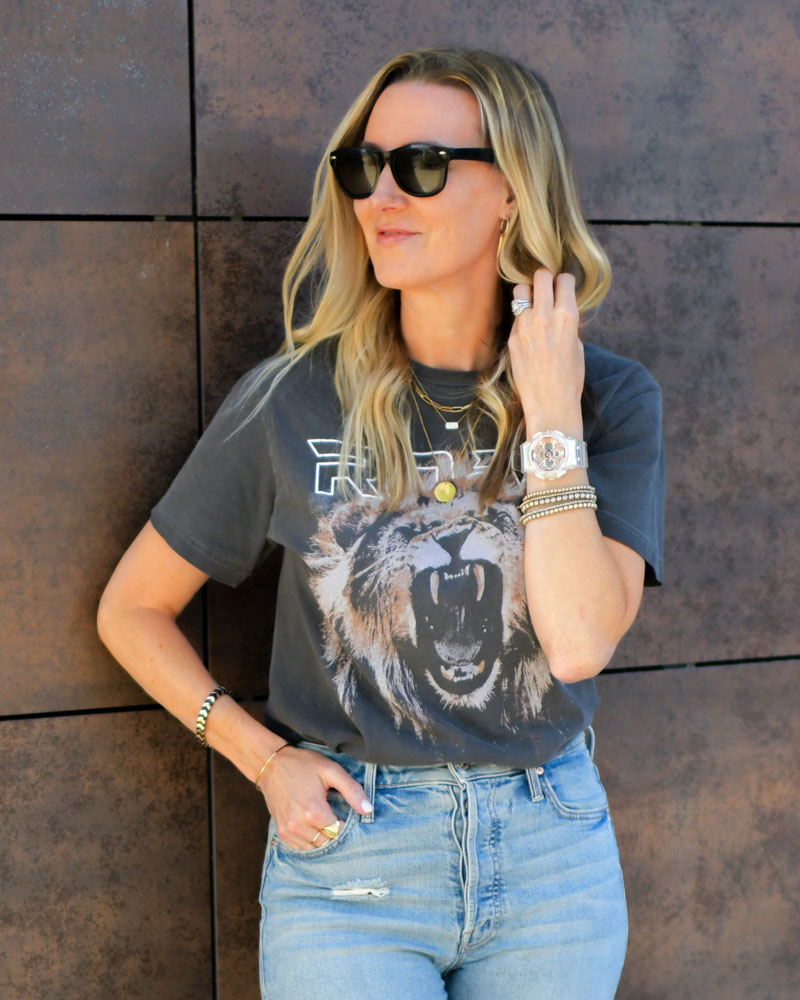 I'm so excited to be partnering with Casio for a collaboration with a watch from their G-SHOCK Women Transparent x Rose Gold Collection. I personally don't ever leave home without a watch on. Whether I'm running to grab coffee or actually running, I have to have a watch on. My new G-SHOCK Women GMAS120SR-7A watch is the ideal accessory to add to any outfit. With a little bit of 90's flair, plus the sleek look of the rose gold finishes and translucent band, this watch complements my daily look perfectly.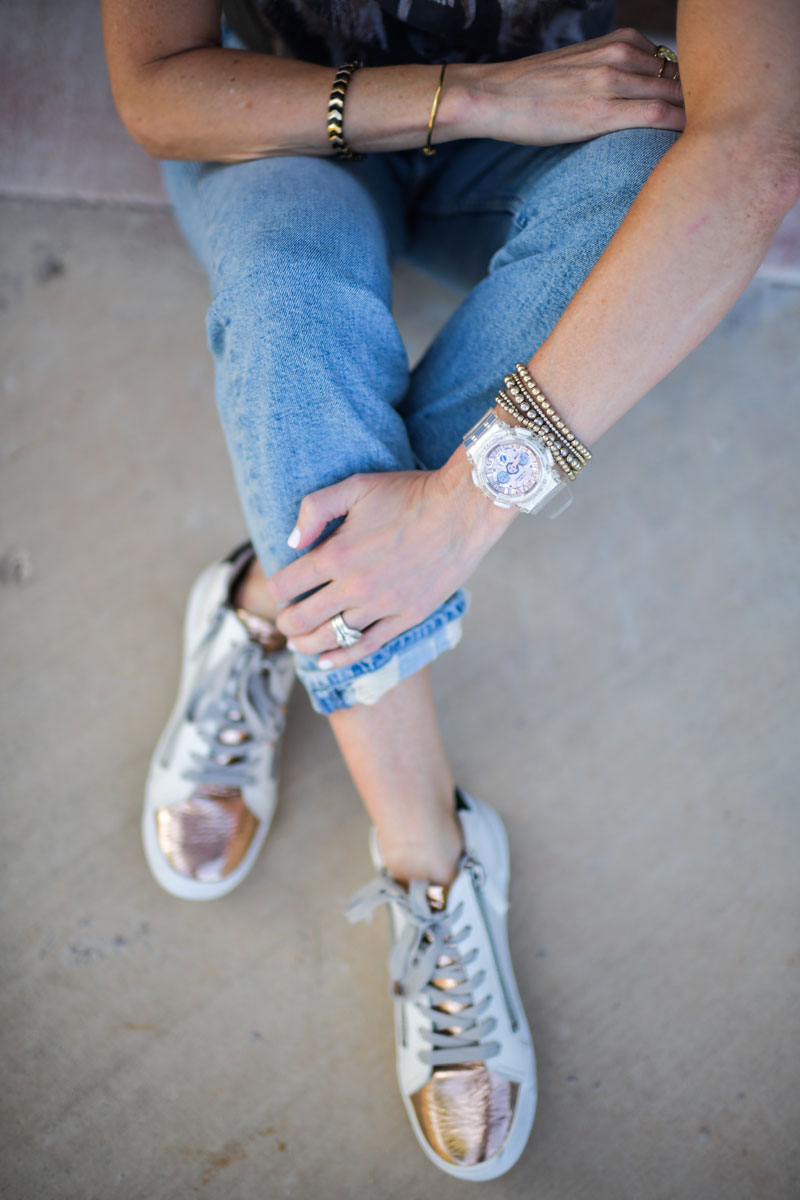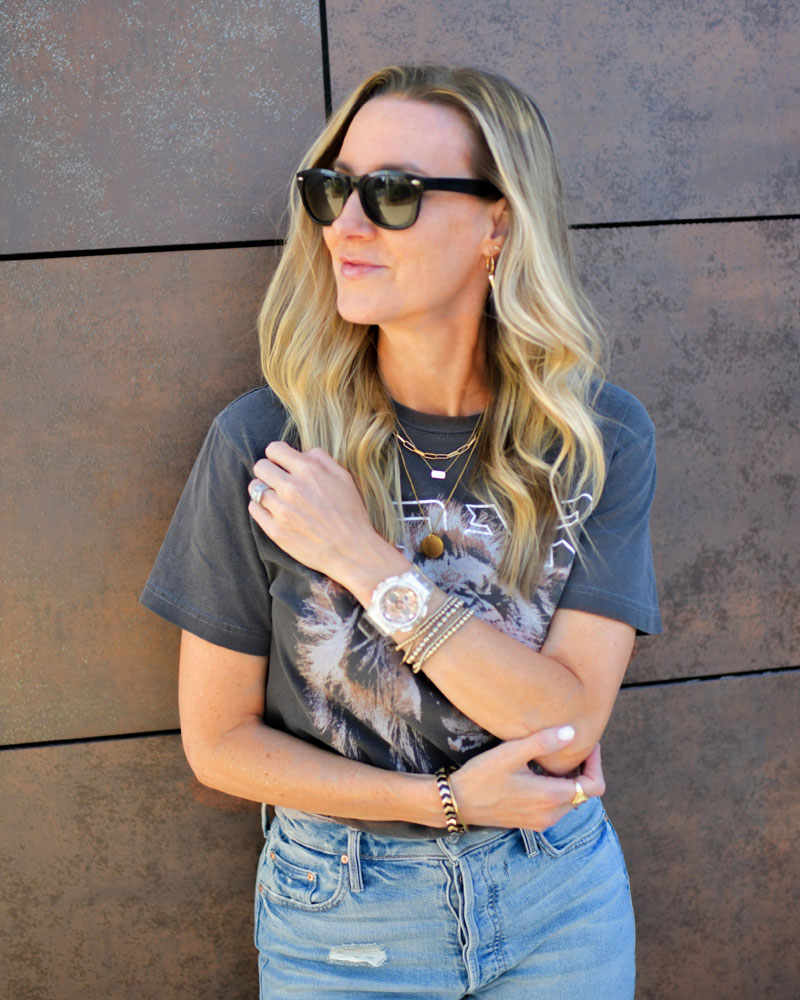 Casio has been designing watches for a while; since 1974 to be exact. These watches have come a long way since the retro calculator style, though. This model is great for my active lifestyle, while still being fashionable. The translucent band with the rose gold metallic accents pairs flawlessly with any outfit, whether I'm dressing it up or dressing it down. I was feeling the 90's vibe of the watch, so I paired my watch with this fun tiger graphic tee, jeans, and sneakers for a comfortable street look.
If I'm wanting to dress my look up, I throw on a few bracelets to complete the look and add some fun arm candy. The watch adds a pop of color with the rose gold accents but still manages to match everything with the clear band. The rose gold watch is great for all seasons, so I'm excited to pair it with my fall wardrobe in a few months!
I can be a little hard on my jewelry and watches, so I'm a big fan of the toughness and durability of the G-SHOCK Women's watch. The watch is also shock and water resistant—perfect for outdoor workouts. The large, analog face on the watch is great for running because you can easily check the time. If you're a timed workout person, it has a countdown timer and stopwatch auto start. For those that wear their watches to bed, the watch features daily alarms to keep up with your active lifestyle.
From running errands, to working from home, to getting a workout in, I can absolutely wear this watch all day. It is super comfortable and lightweight, plus if I get it dirty, I can wash it off (perfect for those with kiddos!). With the watch being battery-operated, I don't have to worry about taking my watch off every night and charging it before I go to bed.
I hope this fashion-forward timepiece not only adds to your outfit, but helps you stay punctual, too.
This post was sponsored by Casio G-SHOCK Women. All opinions are my own.
Most Read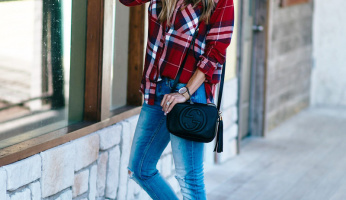 Subscribe to our Newsletter