How High Waisted Jeans Make an Oversize Shirt Look Polished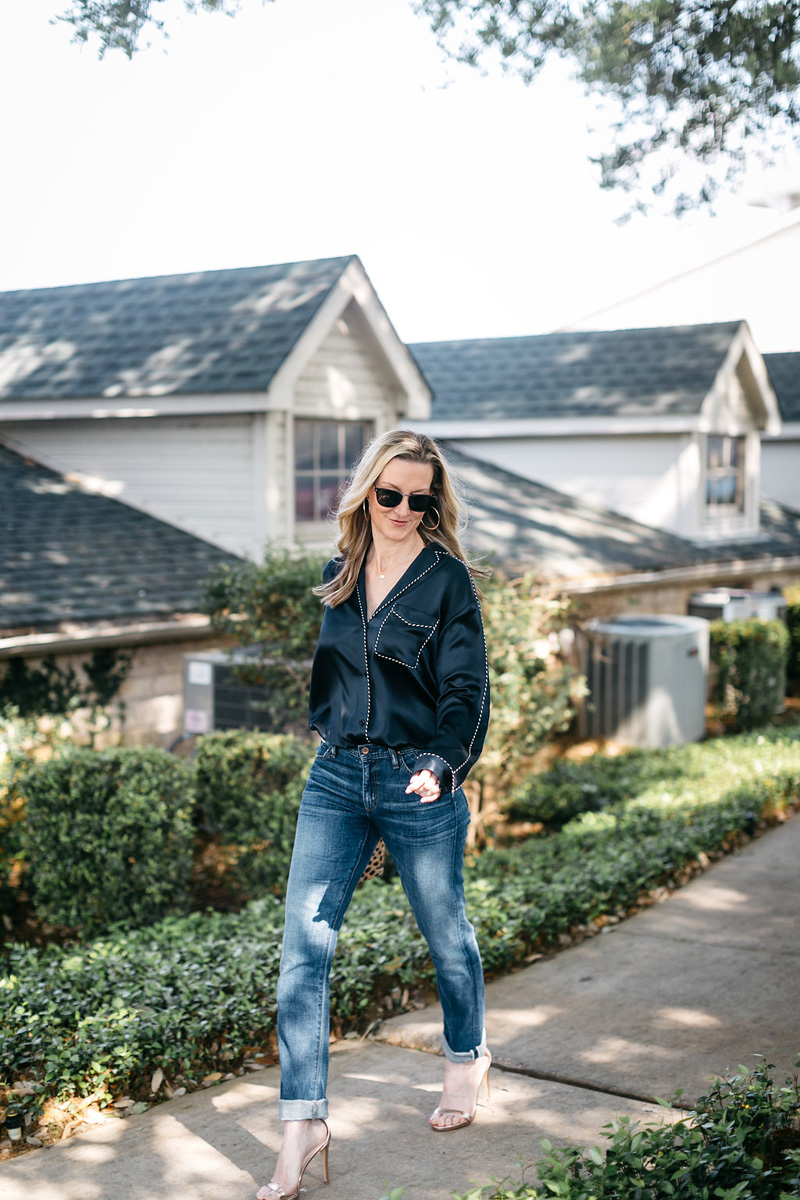 If you haven't figured it out by now, I'm completely obsessed with jeans! My daily uniform usually involves some form of denim. I'll admit that a large portion of my closet is dedicated to different styles of jeans. They're comfortable, flattering, and stylish, which is exactly what I strive to achieve with my personal style!
High Waisted Jeans:
I've become such a fan of the high-waisted jean trend! I appreciate the lengthening silhouette and flattering cut of the waistband (bye bye to the ultra low rise of the early 2000s). For my high-waisted jeans, I've started moving past the traditional skinny leg and love more relaxed fits like these Mother jeans!
RELATED: Why Mother Denim Is Reissuing Meghan Markle's Now Famous Jeans
A New Way to Style Your Oversize Button-Down Shirt:
If you're searching for a fresh look for spring, I suggest investing in an oversized button-down and tucking it into a pair of pale blue jeans. This silk, PJ-inspired shirt is also super cute and on-trend with the sleepwear as streetwear movement. Check out the chic white and black piping – I'm digging the Western vibe!! It runs very large, so definitely size down even if you're looking for a relaxed look. Try tucking in shirts to define your waist (also a good way to not get lost in loose-fitting clothes) and accessorized with some classic neutrals. Leopard can be worn as a neutral that works with nearly any color, print, or pattern.
Build a Classic Wardrobe:
My style has evolved over the years, but I've found I look and feel my best when I stay true to chic and comfortable classics! Maybe that's why I've been loving the high-waisted jean trend and hope it stays for a while longer. Clothes that are simple to style and super versatile definitely get the most use from my closet. Let me know in my Instagram comments if you guys are as obsessed with jeans as I am (or is there something else that steals your heart?). Happy Monday!

SHOP THE POST:
JavaScript is currently disabled in this browser. Reactivate it to view this content.
Most Read Subscribe to our Newsletter