The Celebrity Style Fall Boot Guide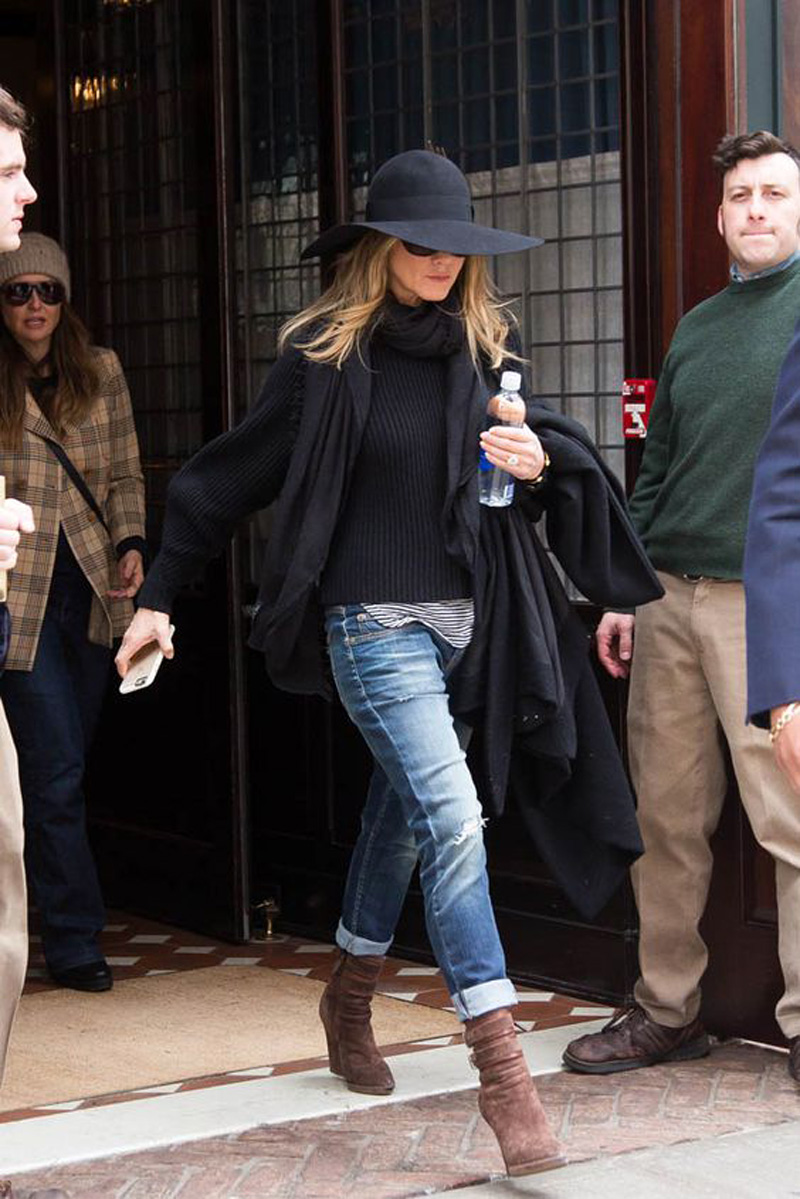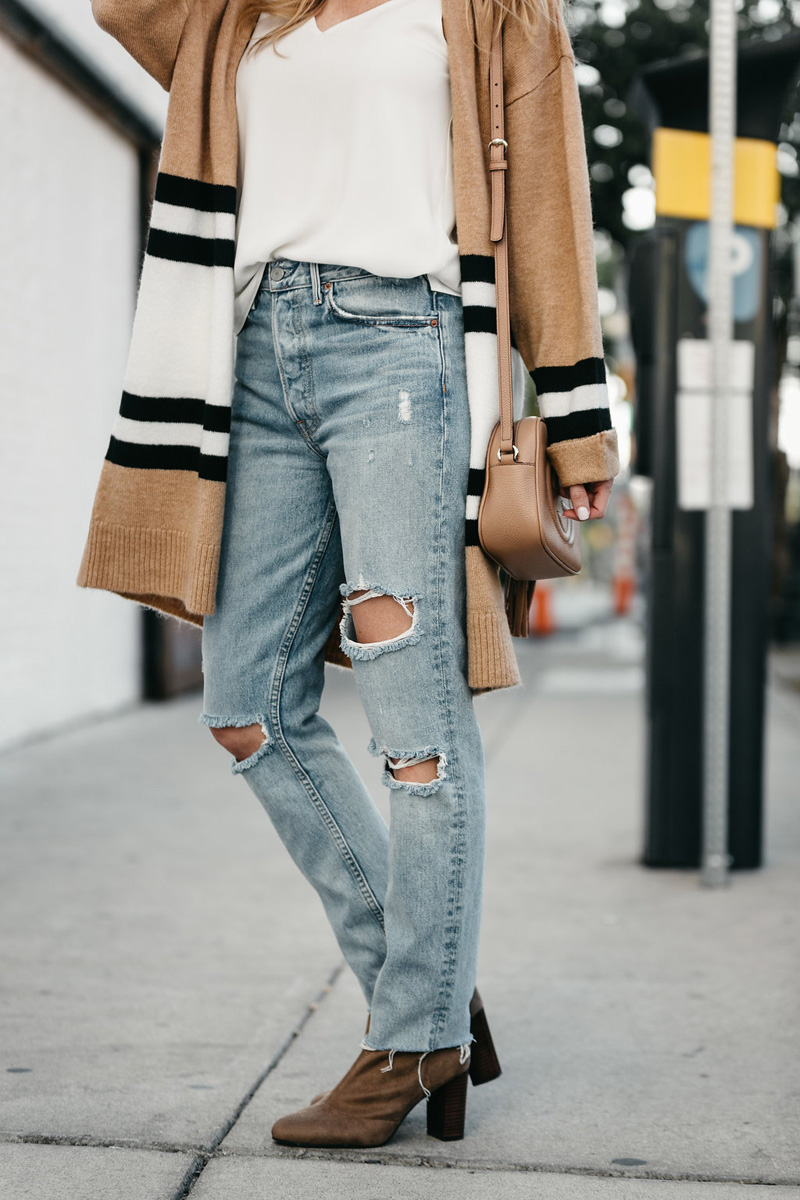 Fall has arrived, which means it officially boots season! It's officially time to pack up and store your beloved summer footwear. That's right—goodbye, flip-flops, and espadrilles! Now you have every excuse to start stocking up on all the great styles this season has to offer. The cornerstone of every autumn wardrobe is a fabulous pair of boots. And, of course, you don't have to stop at one pair.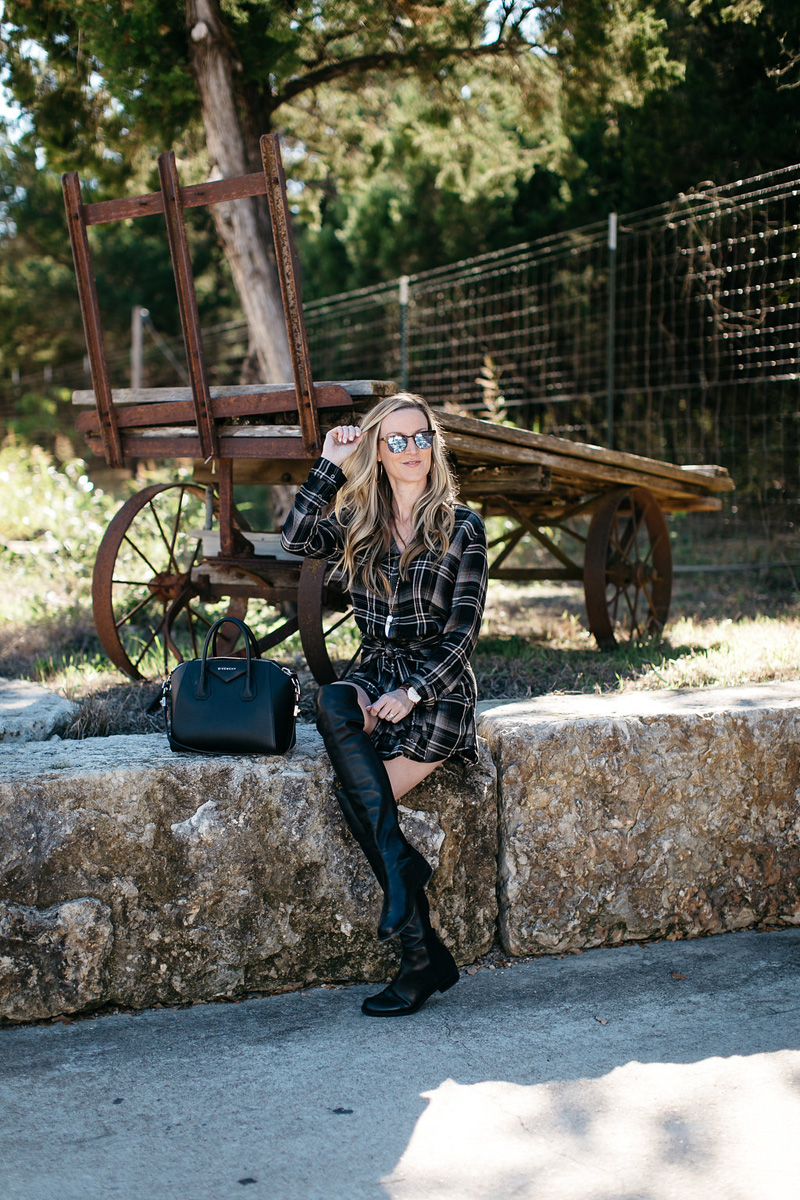 Best Over-the-Knee Boots
Is your closet missing a pair of over-the-knee boots? With boot season in full swing, it's the perfect time to snatch a stylish set. By now you have all seen the famous Stuart Weitzman 5050 Over the Knee Flat Boot. They have been worn by Angelina Jolie, Kate Hudson, Jennifer Love Hewitt, Jessica Alba, Demi Moore, and Fergie….now that's a boot with an A-List following! Love the look but not the price tag of the 50/50's? I've shopped around to bring you affordable options to add to your fall wardrobe.  What could be better than buying boots on a budget? Happy shopping!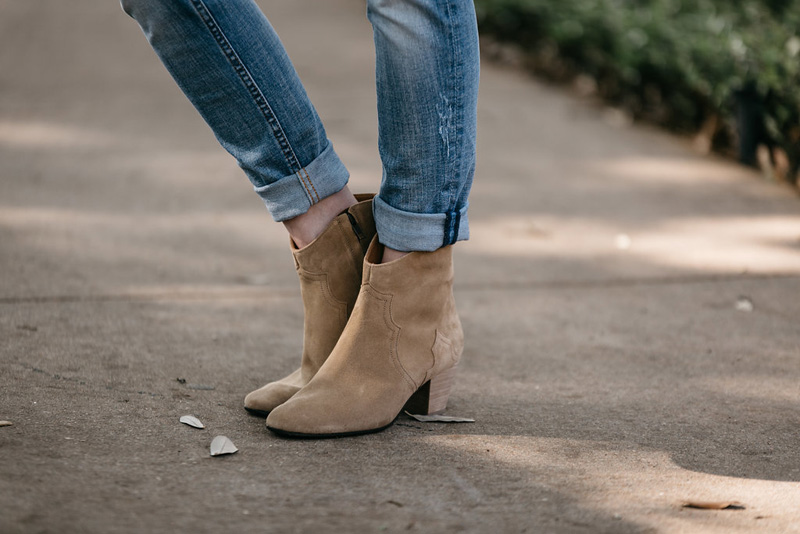 Celebrities Still Love: Isabel Marant 'Dicker' Ankle Boots
These Isabel Marant Dicker ankle booties are my go-to everyday boot. They are SO comfortable and are a complete hit because they are one part chic and one part edgy! It's great because if I'm in downtown Austin running errands or shopping with friends, I don't want to worry about having to change my shoes a few hours into the day. Also, they're seen on every Hollywood fashionista ( Kate Bosworth, Blake Lively, and Rachel Bilson are often seen rocking them ) and have made a huge impact on the fashion world as well (trust me- they're a favorite for a reason).
Here I'm wearing the lightest shade in suede, but they also come in a range of darker neutrals and leather! Their tip towards Western-style fits in perfectly with Austin, and their design complements everything from jeans to a skirt. Great for you gals on a budget, I found an almost exact lookalike here for $53!
When Celebrities Wear Black Ankle Boots, Perfect Outfits Happen: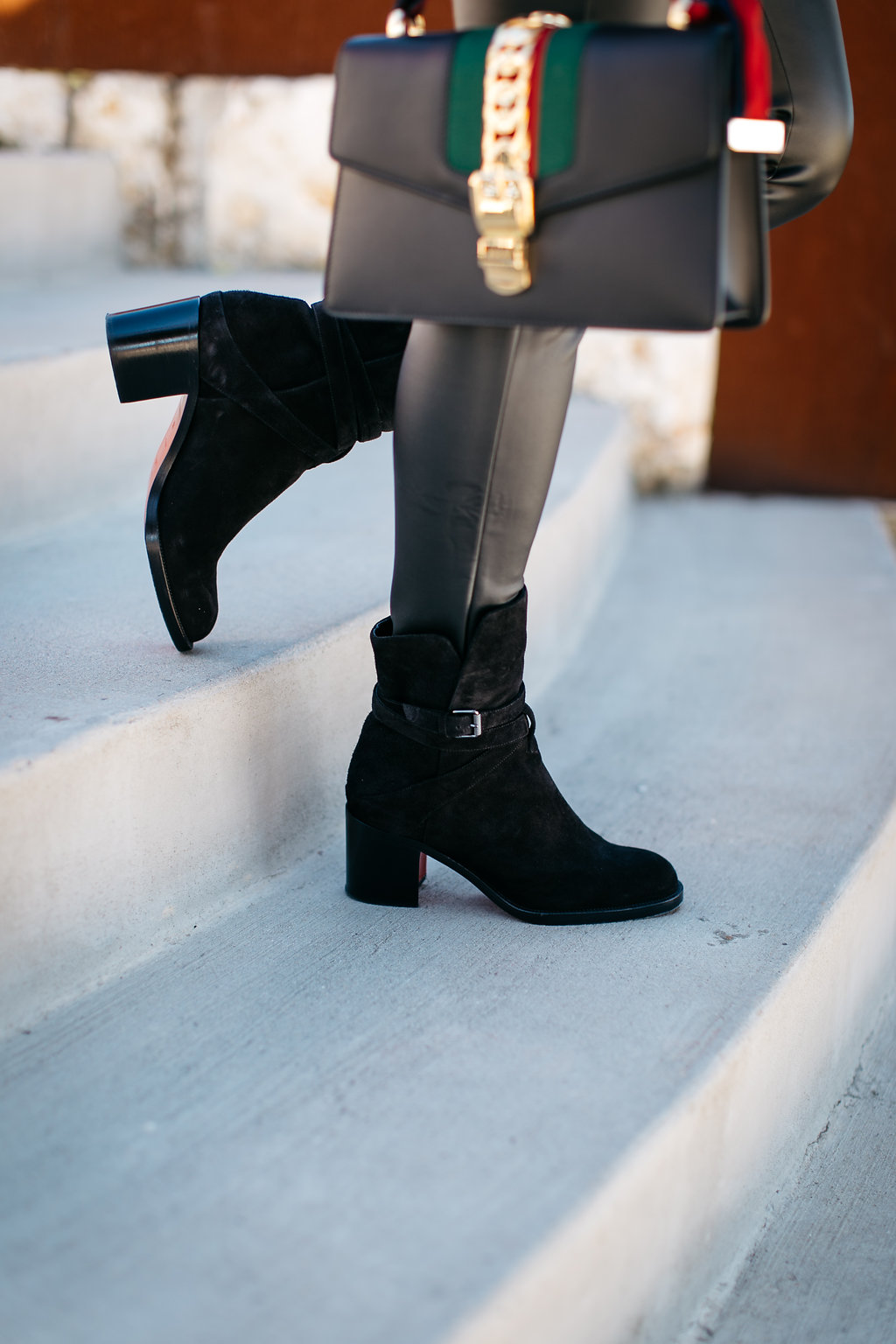 I certainly don't need to go over the power of black ankle boots with you. By now, you're well aware that the shoe style is incredibly versatile and can add an instant cool twist to any look. Celebrities are also well aware of the magic behind black booties, consistently stepping out in them on the red carpet and in their off-duty lives.
The trendy-yet-practical shoe can take you from high-pressure office meetings to cocktails with friends in a flash, and I love the way they look with everything, from mini skirts to high waisted jeans. They are pretty much a cure-all for any fashion conundrum. And no one knows this better than A-listers like And no one knows this better than A-listers like Jennifer Aniston and Chrissy Teigen, who always look on point wherever they go and, who always look on point wherever they go. If you've been in the market for a new pair, I rounded up my favorite styles as well.
Everybody's Will Be Wearing: Shearling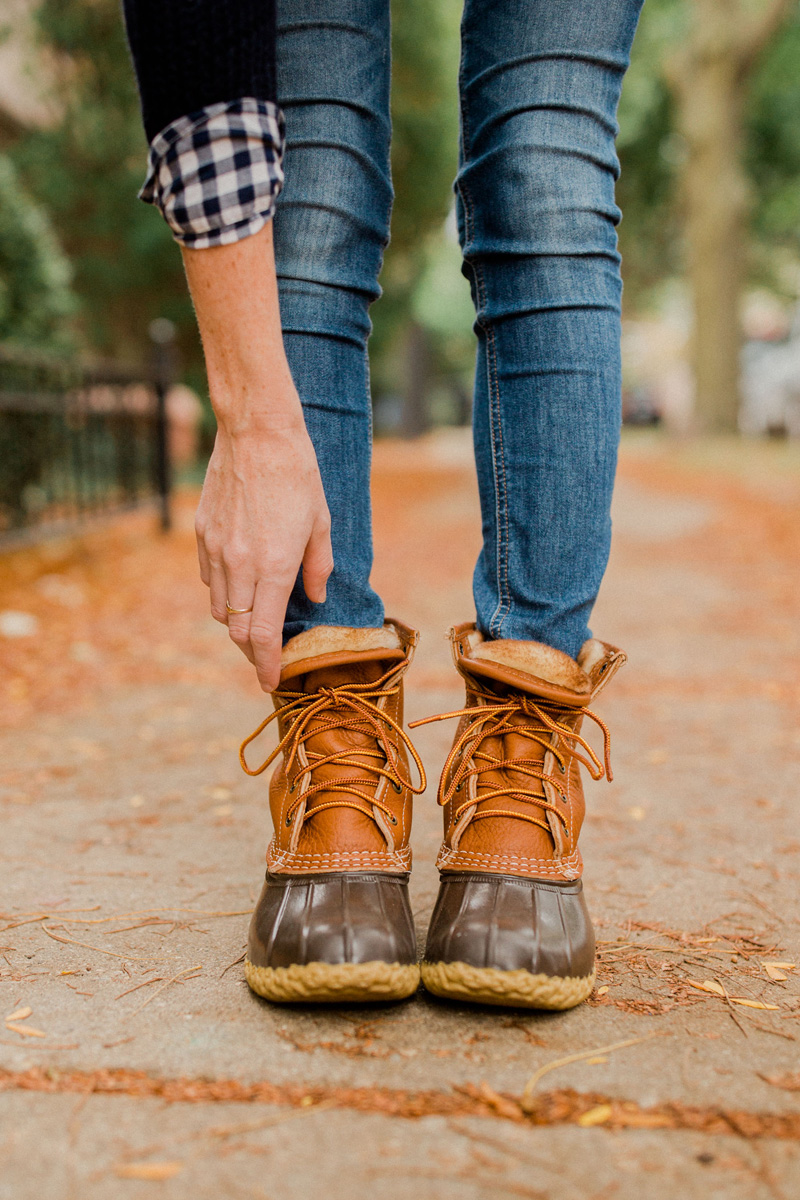 Shearling-lined boots are an easy way to incorporate the season's favorite shearling trend into your look. My picks will keep you comfortable and stylish all while staying cozy warm. Wear any of these boots with a cozy Fair Isle sweater (check out how I styled my favorite one HERE), skinny jeans and a slouchy carryall for enviable winter cool.
Most Read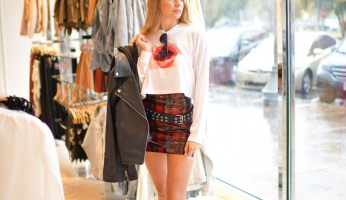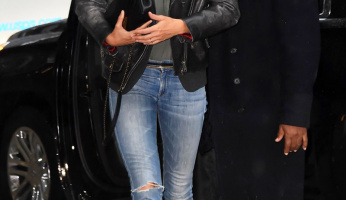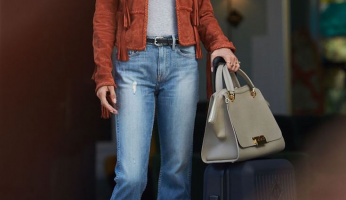 Subscribe to our Newsletter