The Affordable Secret to Jennifer Aniston's Flawless Hair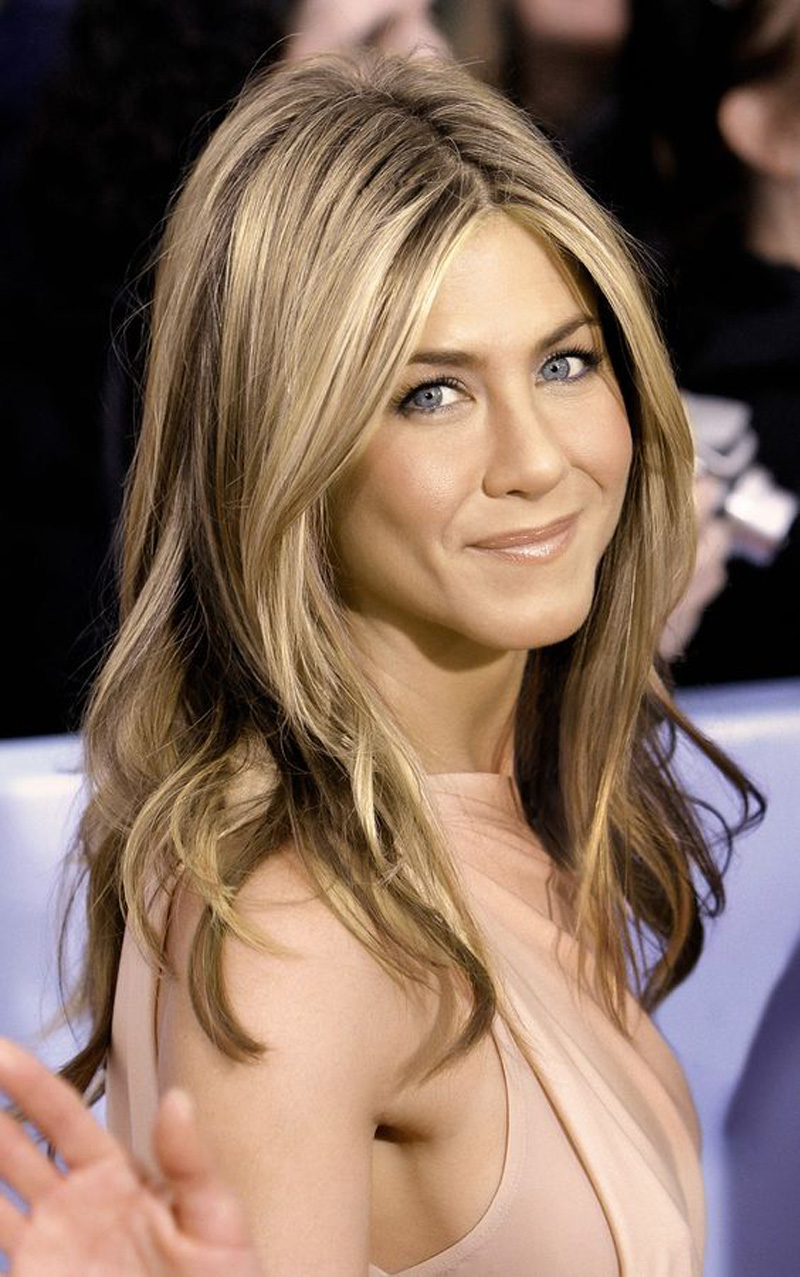 It's no secret that Jennifer Aniston is known for her enviable strands.
And while she's changed up her style countless times over the past two decades — from her mid-'90s choppy crop, "The Rachel," to her stint with mermaid-esque locks in 2000 to her effortless golden-blonde waves — the constant is that her hair always looks healthy and gorgeously glossy.
So how does she keep tresses silky smooth and frizz-free despite regular styling?
In an interview with People magazine, the actress revealed her beauty and hair care staples, and one affordable product caught our eye: Unite 7Seconds Leave-In Detangler.

"My hairstylist Chris McMillan drops off all kinds of products for me to test. This is a new favorite — I can just let my hair air-dry, and it will eliminate any frizz," Aniston told the magazine.
While we haven't used it ourselves, the brand says It's formulated with light proteins and moisturizers to weightlessly condition, strengthen and repair. It also protects hair — including color-treated tresses — from UV and thermal damage.
Which begs the question: How have we never heard of this before?
It turns out the detangler has a number of enthusiastic fans on Amazon. From over 500 reviews, it's received an overall 4.5-star rating and an even higher rating (4.7 stars) for the scent alone! "It leaves your hair silky, but not oily or dirty looking," one reviewer wrote.
It's also been described as a "game changer."
"I usually have very frizzy curly hair when I get out of the shower and let my hair air-dry, but once I spray some of this on it completely takes the frizz away and leaves it soft and wavy," one reviewer explained. "I love it so much."
Well, now that the secret is out, we'd be willing to bet we won't be the only ones stocking up!
For more stories like this, check out: How to Achieve Those A-List Textured Waves
Subscribe to our Newsletter