Our Take on the Tennis Skirt Trend
Pleated tennis skirts have been taking over summer fashion for quite some time, but they're just as in trend this Summer as they were last Summer. Actually, we can date this trend back to Princess Diana, although at the time this look was "out there", whereas now, everyone and their mom is wearing it! It also pays tribute to the 90s school-girl look that Cher Horowitz from "Clueless" made popular. These tennis-like skirts are versatile and can be styled in a million different ways, especially if you buy a white tennis skirt. A TikTok on how to style these tennis skirts got over 13 million views on it.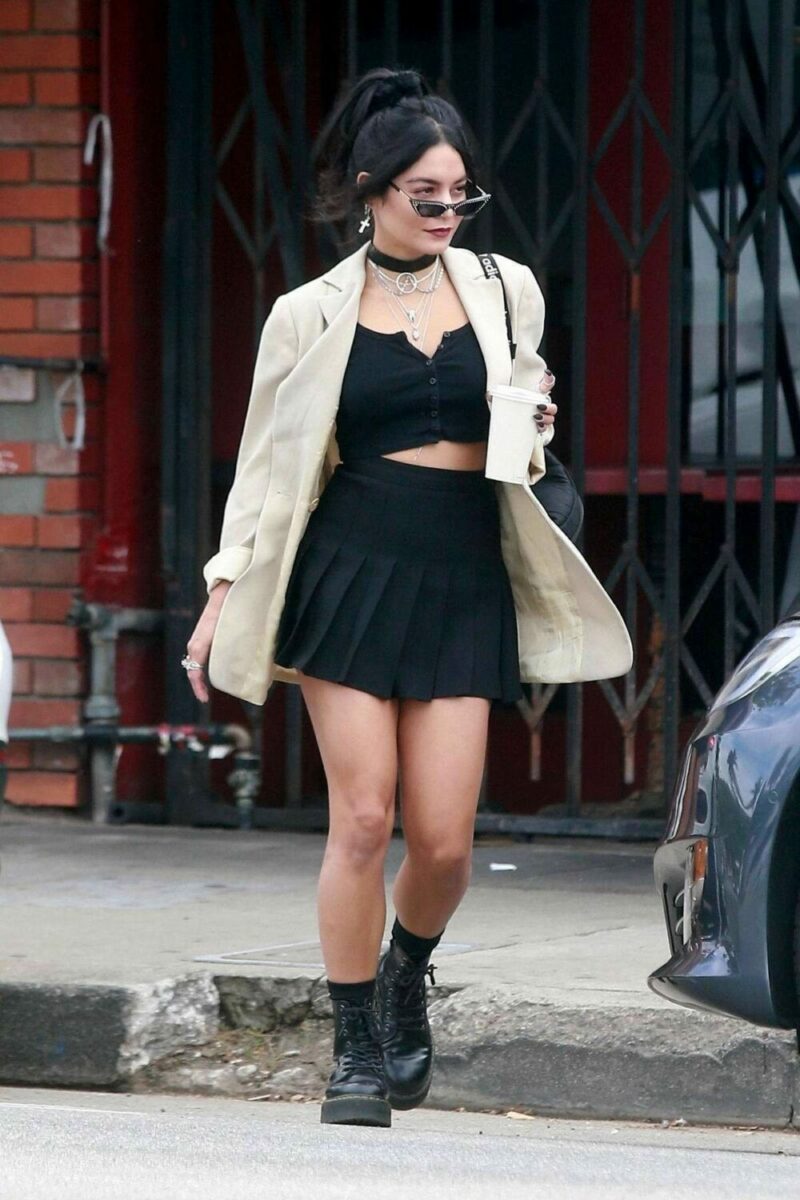 Some of these tennis skirts are actual athletic wear with shorts underneath them, made for physical activity. These can be purchased from Nike, Adidas, and most other big-name sportswear brands. Some of these are just plain mini skirts made for fashion purposes. Both are styled very differently, but still, give off those country-club vibes. Where can you grab hold of these skirts in time for Summer? Here are our favorite tennis skirts and how to style them.
The first way to wear them is with more of an athleisure look overall. Nordstrom carries the Nike Bliss Lux Training Skort and Adidas Original Tennis Skirt. Both of these are great options if you're looking for something you can be active in. Paired with a sports bra or baby tee and some sneakers, this is the perfect laid-back day look. This look also calls for some white socks pulled to mid-calf, bringing back some retro styling.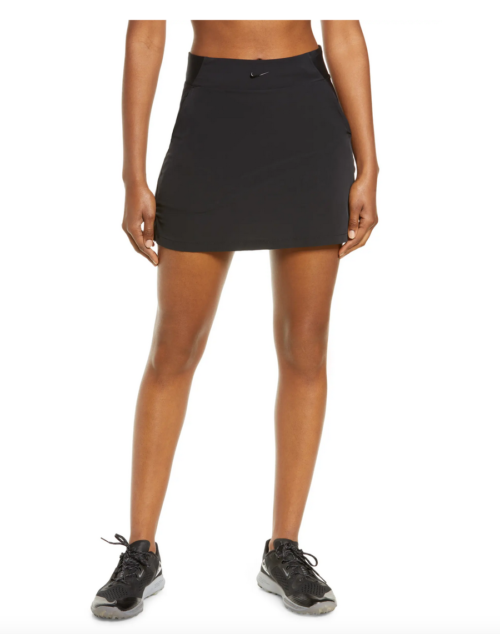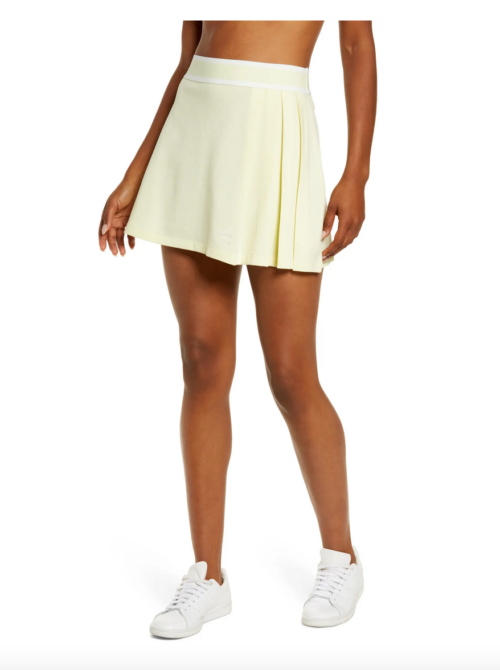 One of the trendiest ways to style a tennis skirt is to channel grandma's country club. Very preppy and feminine but using classic cuts for an "old-money" feel. By this, I mean paired with a collared, cropped polo shirt. This same look can also be achieved with a plain tank top and a sweater draped over you with the sleeves knotted at your chest. Another great pairing is a sleeveless sweater vest. Urban Outfitters can help you find every aspect of this look.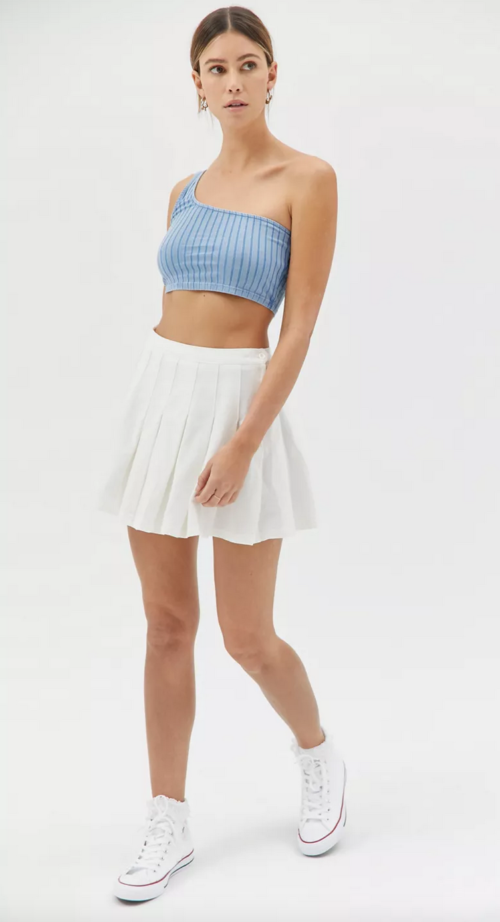 Their UO Katie Tennis Mini Skirt is the perfect staple and a great base to any of these outfits. As for their shirts, the iets frans… Zipper Polo Shirt is a great style match. The same brand also carries a Cable Sweater Vest for that nod to private-school uniform.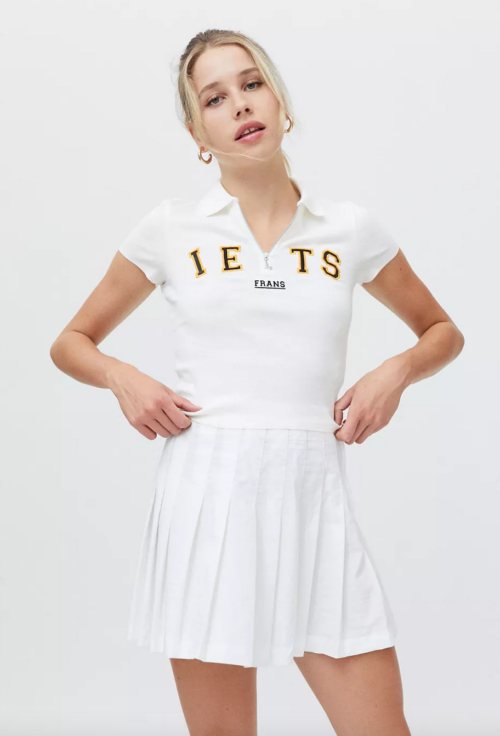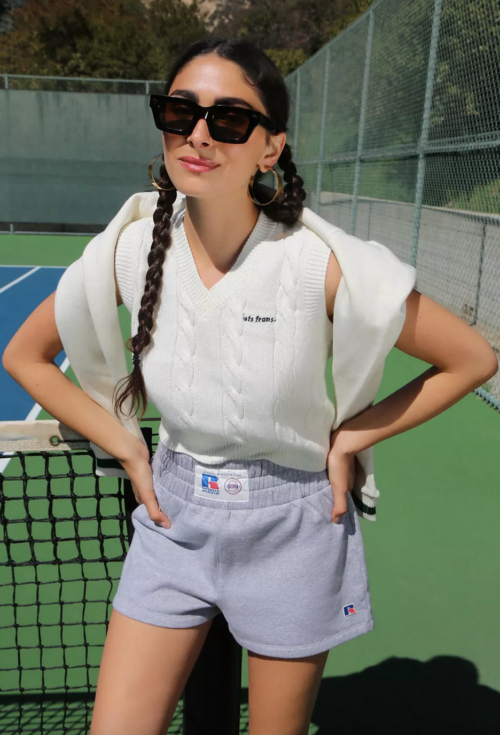 A great way to add interest to any of these outfits is to keep the pleated mini skirt style but in plaid. Asos has an affordable and adorable baby blue Pleated Plaid Mini Skirt that can easily be swapped in for the white tennis skirt to add a little spice to the look.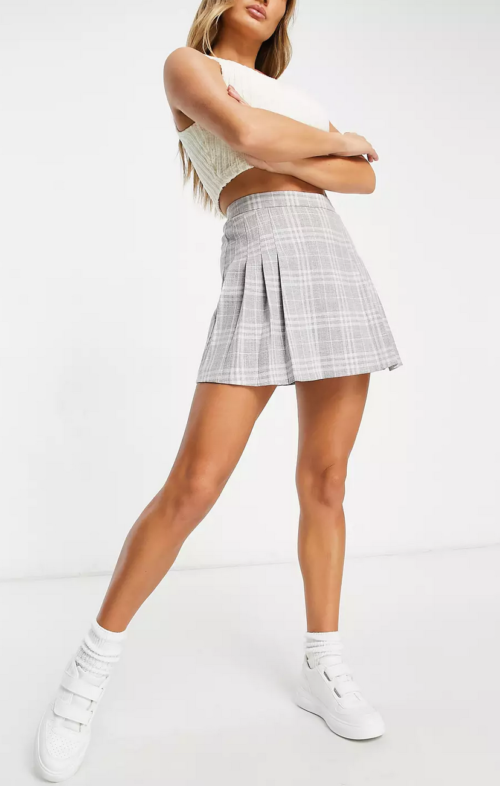 The final, and arguably the best way to style a pleated mini skirt is casual. Emma Chamberlain, YouTube vlogger and young-adult fashion icon wore a tennis skirt outfit that had everyone in a frenzy. The Mini Pleated Tennis Skirt from Asos in cream is an Aline fit with pleats going from the band to the hem of the skirt. This is the starting point for stealing Emma's look. Next, you need your favorite oversized sweatshirt. Emma wore hers in Navy, but any large crewneck will due.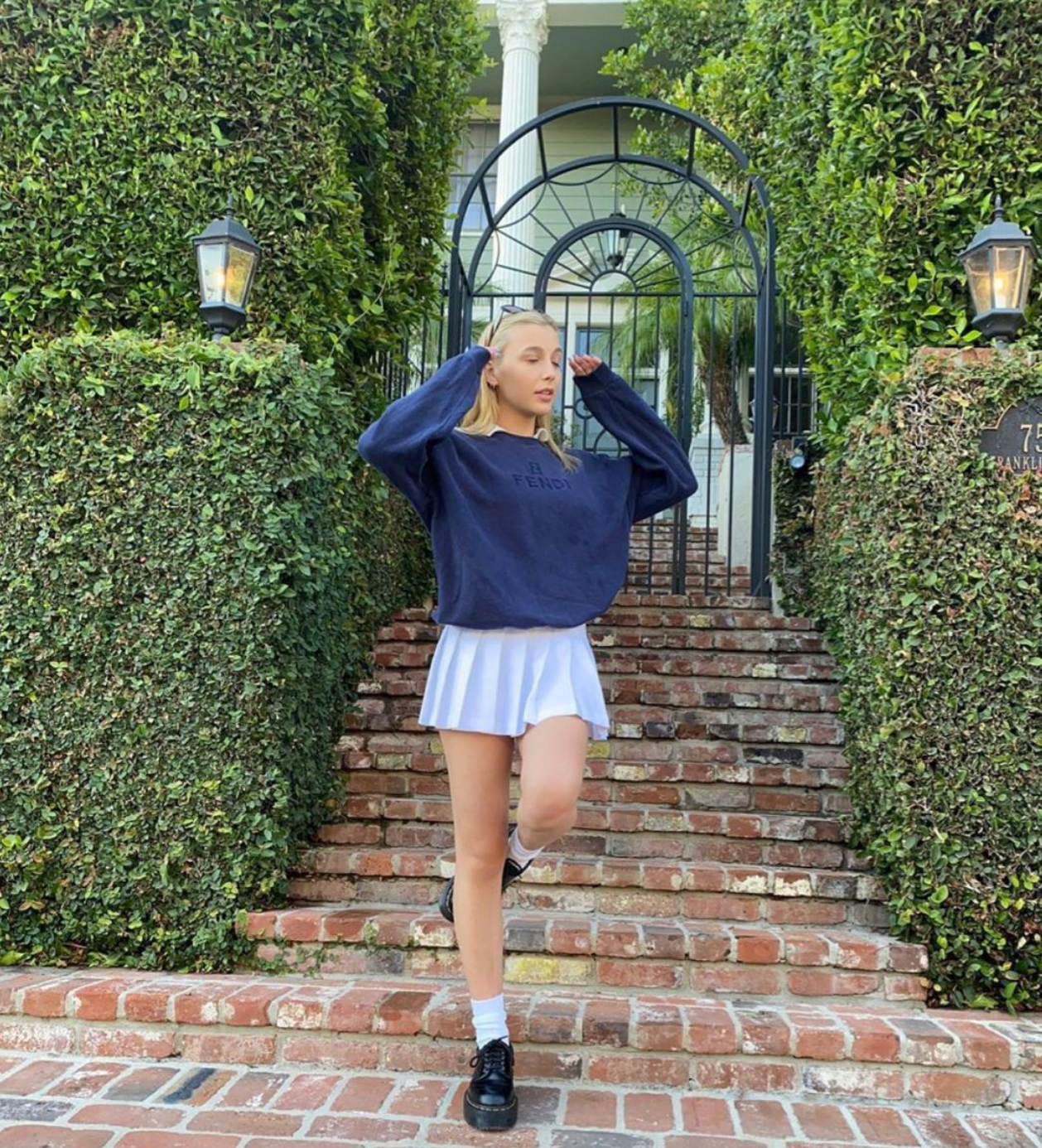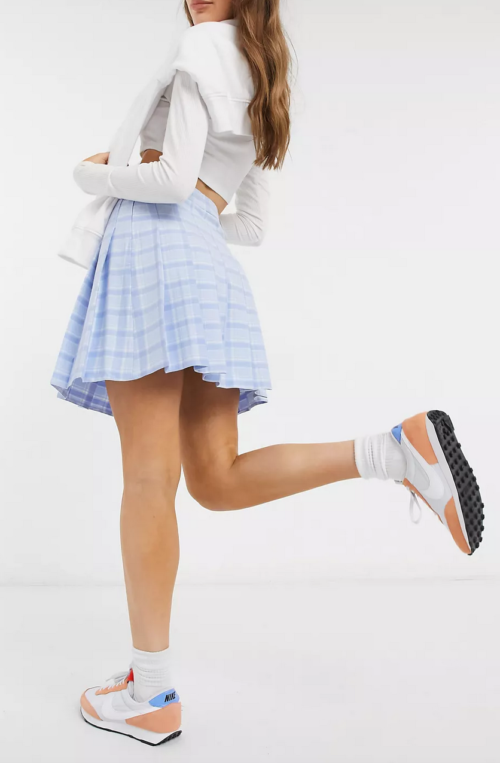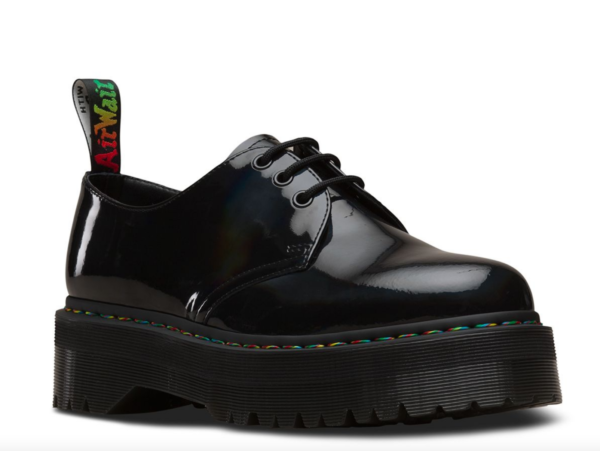 Underneath the crewneck, she layered a white collared shirt. Paired simply with some scrunched-up white socks and platforms Dr Martens, this look is cute, comfy, and casual. Swap out the crewneck for an oversized graphic or band tee and some dark sunglasses and you can go from preppy to edgy in seconds. Still casual, but a completely different look, this shows just how versatile this style of skirt can be.
Most Read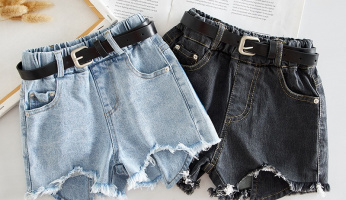 Subscribe to our Newsletter