How to Wear Knitwear in the Summer (Plus Our Fav Buys!)
Knitwear might seem contradictory to wear in the summer, but if worn right, it can make for a really interesting look. Knit or Crotchet stitching can add really great texture to an outfit. Despite the visual appeal, anything knit is sure to be comfortable, which is always a bonus. The key to wearing knitwear in the hotter months is all about the fabric. Rather than wearing a chunky cable-knit in august, go for the woven netting look with spaces between the stitches to allow airflow.
There are also tons of ways of wearing thinner knit fabrics that will help keep you cool. Crochet swimwear and swimsuit coverups are also going to be revived this summer, once again bringing an old trend back into the spotlight. Here are the top 3 ways that your favorite celebrities are wearing knitwear this summer and how to get the look at home.
The first way to wear knit is through dresses. Rosie Huntington-Whiteley, former Victoria's Secret model known for her great sense of style wore knit in the form of the Cult Gaia Serita Cut-Out maxi dress. Thin knit dresses are a great option for the summer because they're both comfortable and effortless. It's a one-and-done outfit where you throw it on with some sneakers and you're out the door in just a few minutes.
This exact dress is available for purchase on Revolve for around $500. For the same look, but more affordable, Revolve also carries the Magnolia Midi Dress from L'Academie for $188. This dress has similar cut-outs and comes in a cream shade as well, making this a great style swap.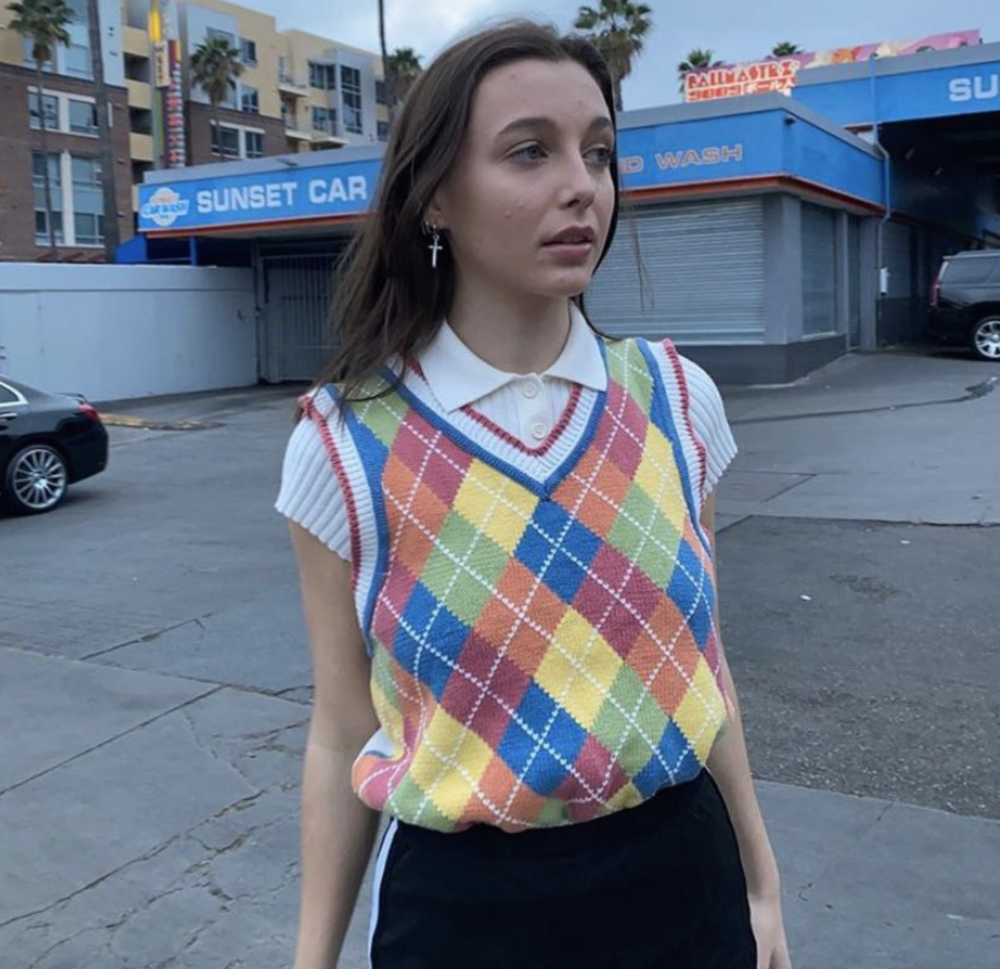 Nineteen-year-old YouTube vlogger Emma Chamberlain is known for having great style. Every outfit she composes seems to go viral. She's become a sort of fashion icon for the younger generation. In a recent video titled "What I'm Wearing This Summer", Emma also mentions wearing knitwear. In a recent Instagram post of hers, she's seen wearing a multicolor knit, sleeveless sweater vest. Urban Outfitters carries a variety of sweater vests that are summer-appropriate. Their UO Keiko Cropped Sweater Vest gives off the same vibes as Emma's colorful one. While Emma's is probably a thrifted, one-of-a-kind find, you can still shop this look.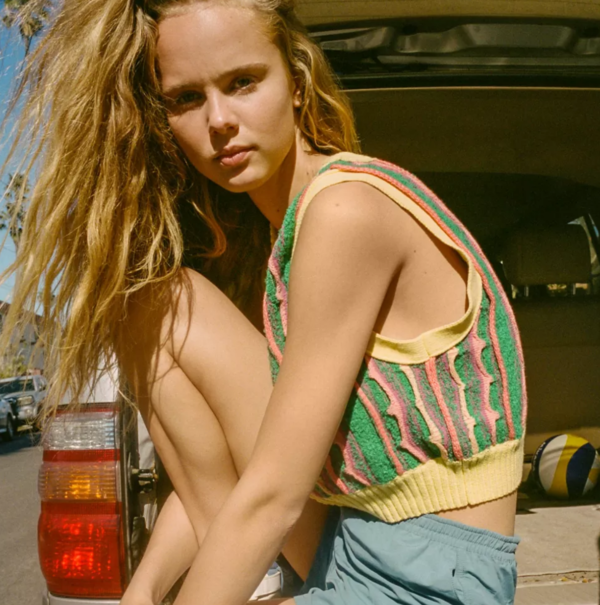 A classic knit silhouette is a simple cardigan. Knit cardigans are breathable and great for a chilly, Summer night. They're easy to carry, light, and will still give you that little bit of warmth once the sun goes down. There are also plenty of cropped cardigan options that you can wear during the day. Pretty Little Thing is a great place to buy a knit cardigan since there are constant sales on the site. Their Chunky Knit Slouchy Cardigans are a good throw-on piece. It's a popular choice on their site and a closet staple. For something more sun-appropriate, their Tie Front Knitted Cropped Cardigan tops are great. These kinds of tops are very easy to wear and allow enough skin to keep you cool despite the long sleeves.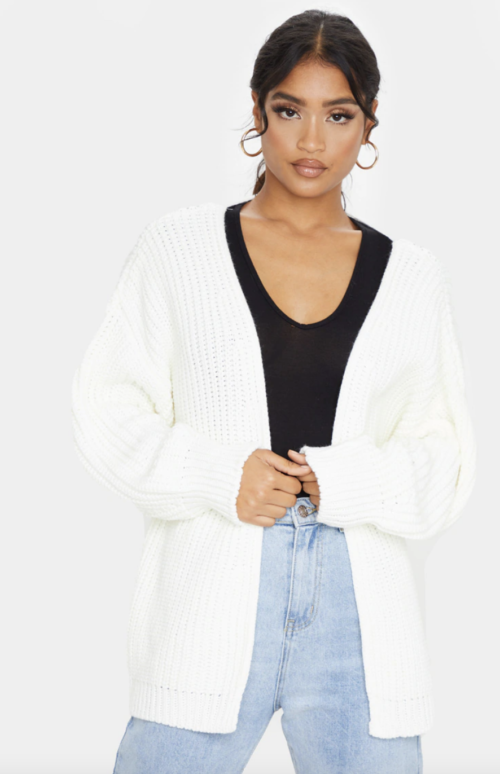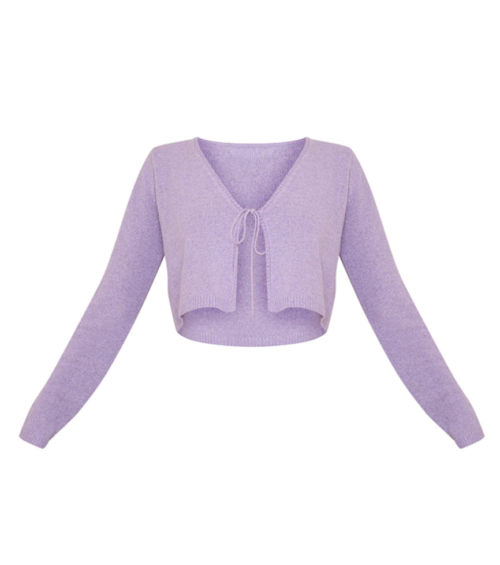 An honorable mention to keep an eye out for is crotchet bikinis. Inspired by model Julie Borawska, we love the She Made Me Indra crocheted cotton crop top and matching bottoms. Crotchet swimwear is predicted to be a hit this summer, so get yours before June and get ahead of the trend!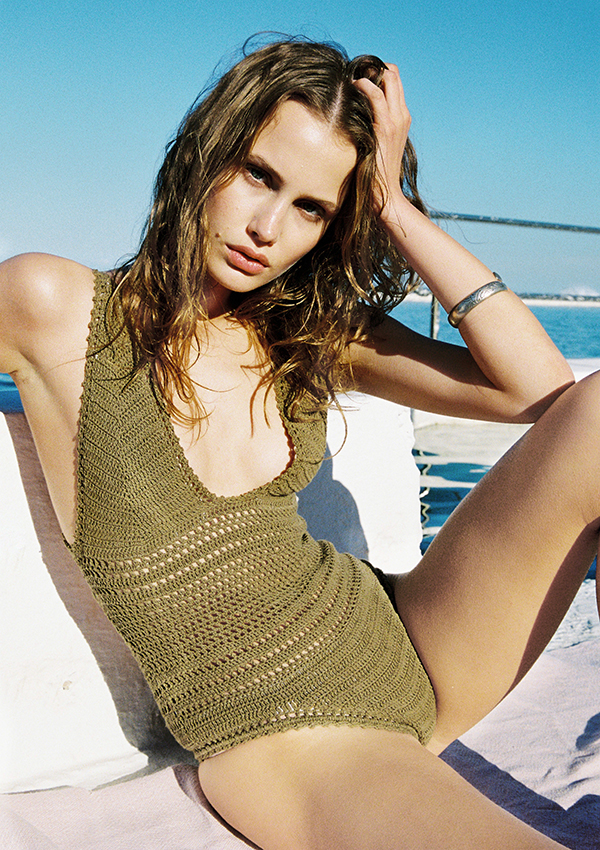 Most Read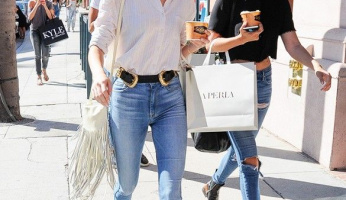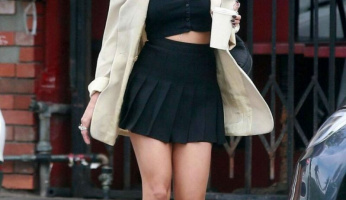 Subscribe to our Newsletter