Taco Tuesday with Chrissy Teigen's Skillet-Charred Fish Tacos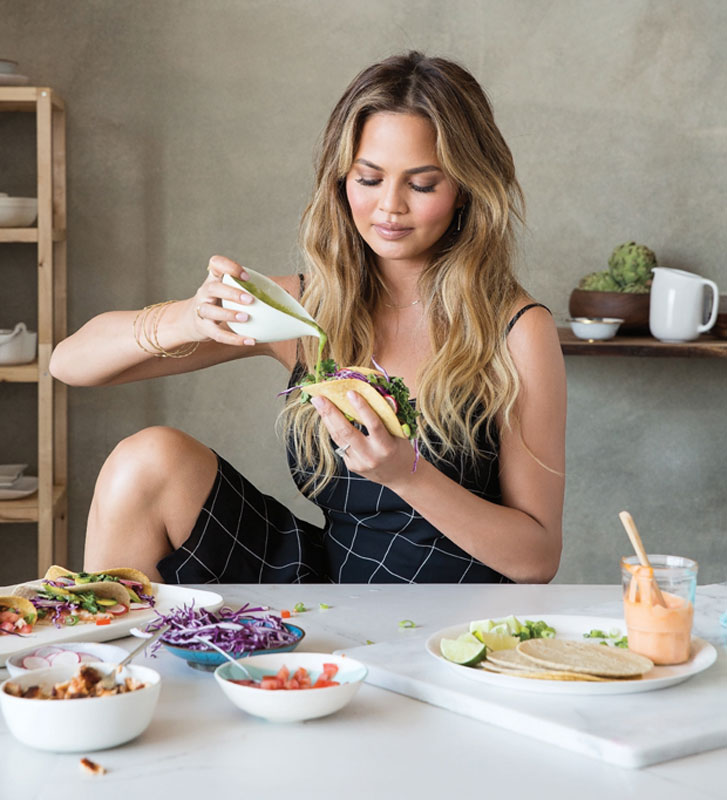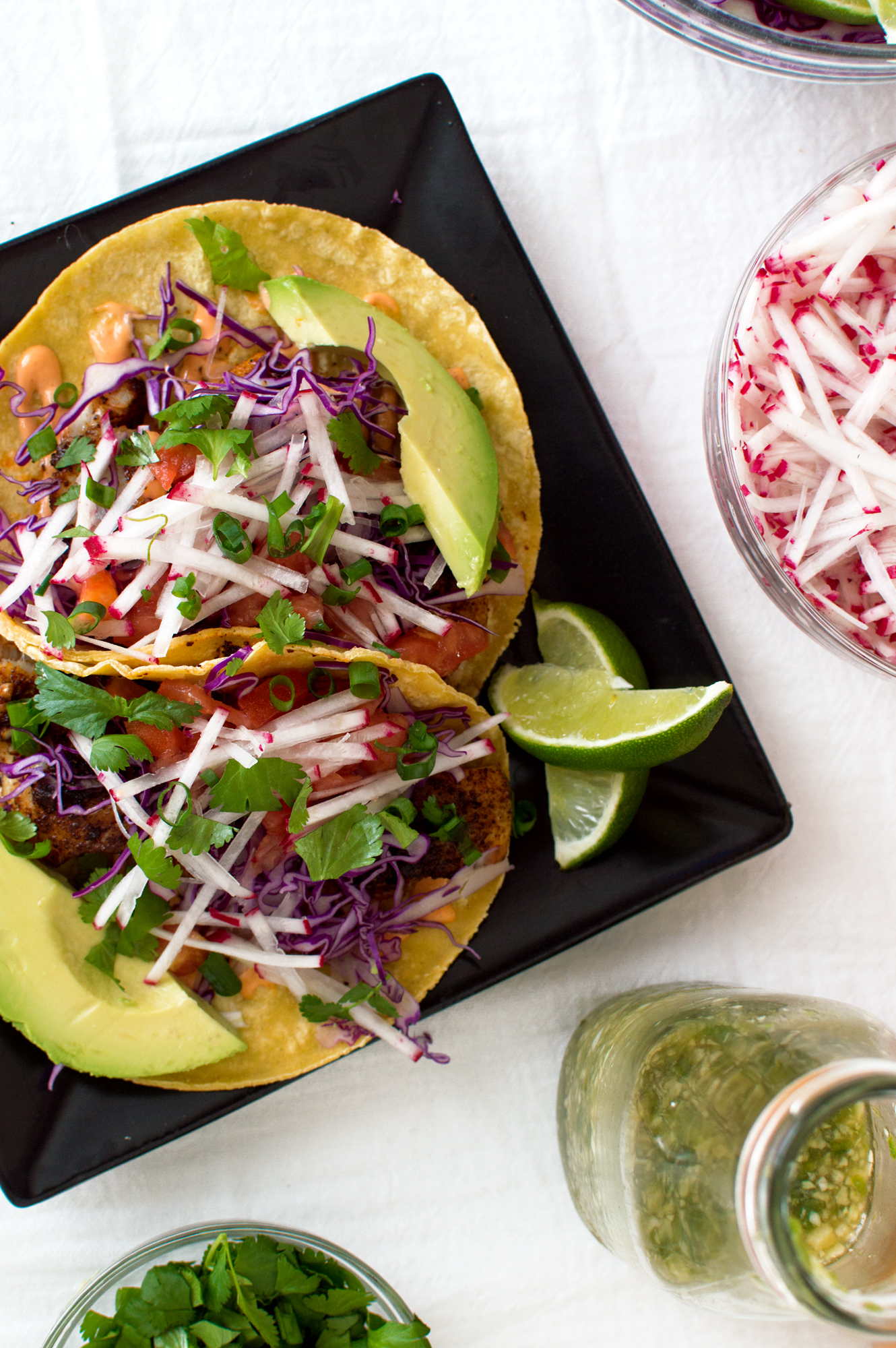 Aren't these beautiful!? I made this skillet-charred fish tacos recipe from Chrissy Teigen's Cravings cookbook, and I almost didn't wanna eat them because they were so pretty!
Anyway… I ended up eating them. And they tasted just as good as they look!
Fish tacos are literally in my top five foods.. if a restaurant around here has them, and I see them on the menu, that'll be my first choice. I try not to judge the restaurant on how good their fish tacos are, but I think it happens anyway.
In fact, I had some today for lunch (and some yesterday for lunch — from somewhere different.. ha!) Anyways, I definitely approve of these. They're nearly guilt-free, and have some colorful (nutritious) toppings that ALMOST make them too pretty to eat!
Now, I got this cookbook a few weeks ago, and have only cooked a few things (this Vegetable Tortilla Stew being one), but they have all turned out so delicious! And her recipes are very easy with good ingredients.
Use whatever fish you want, but I used haddock here. I'd never used it before and was looking for a nice white fish for the tacos. It's your preference or whatever you have available!
I had a bunch of leftover toppings, so I ended up pickling them (the cabbage, onions, and jalapenos). I added them to a big mason jar and added hot apple cider vinegar with salt and a little bit of sugar dissolved. I then used the pickled goodies on the next fish tacos I made… the next night.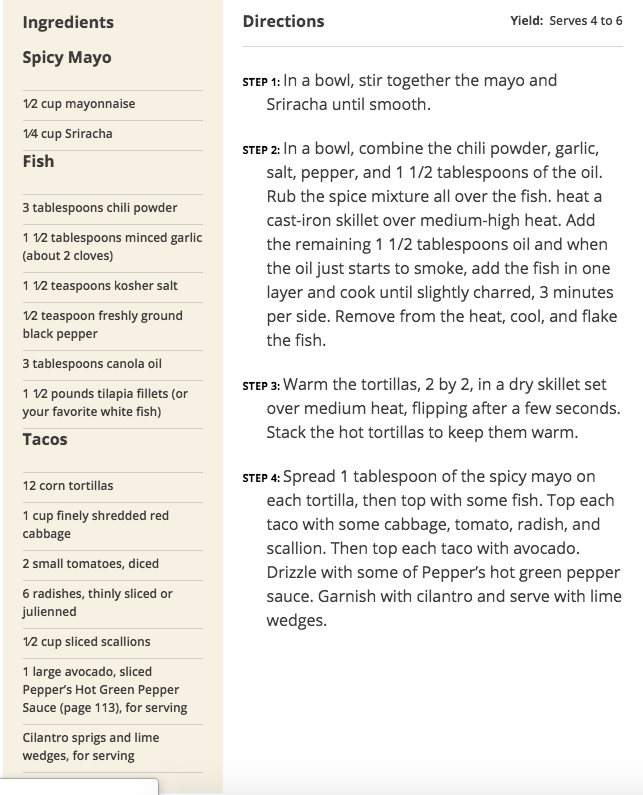 By Whitney of That Square Plate
Subscribe to our Newsletter