Stuart Weitzman 5050 Over the Knee Flat Boot…THE Celebrity Style Boot!
By now you have all seen the famous Stuart Weitzman 5050 Over the Knee Flat Boot.
They have been worn by Angelina Jolie, Kate Hudson, Jennifer Love Hewitt, Lindsay Lohan, Demi Moore and Fergie….now that's a boot with an A-List following!
When we visited the ghost whisperer set last week we once again saw these boots on Jennifer Love Hewitt (they will be in an upcoming episode) and that was it, I was done….I had to have these boots.
A tall boot that is comfortable, stylish and chic…what more can you ask for?
These boots are amazing and live up to the hype surrounding them. I have been looking for the perfect over the knee boots and I love these…..they are right up there with my beloved F&B Eternity boots which everyone knows I have in every color.
Does lighting strike twice…it does in this case, I found another PERFECT boot.
They fit snug to the leg and look great over skinny jeans or a short skirt. The leather is soft and the stretch material running up the back of the entire boot holds them in place on my legs….no slouching!
One warning….you will be stopped, you will be complimented and everyone will want to know where you got them…this is from my own personal experience.
Ok enough gushing….go get your own pair and see for yourself!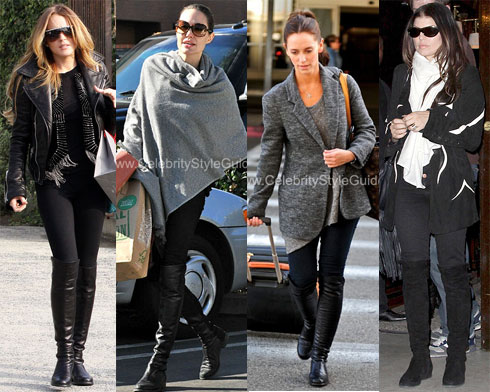 Most Read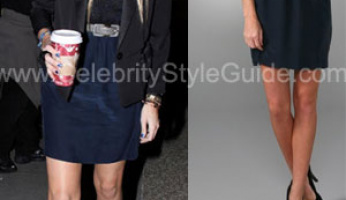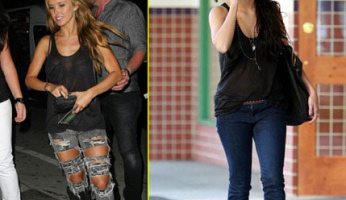 Subscribe to our Newsletter