Braids are the Celebrities Hottest Hair Trend

I'm always keeping an eye on the outfit trends emerging on the celebrity street style scene, but I also look out for the beauty trends that are bubbling up among style insiders. This season, there is one hair trend that is undeniably going viral among insiders: the braid. Sure, you could simply part your hair in the middle, braid both sides, and call it a day, or you could do the same and add a pretty sprinkling of pearls à la Rita Ora for a more elevated (yet still so easy) take.
The ordinary braid has also been transformed this season-milkmaid braids, intricate fishtails, tiny braid twists on a deep side part or braid buns- are changing the way we've done braids in the past.
Keep Your Braid Simple: The hairstyle is created by pulling hair back to the low part of the neck (either slicked back or parted in the middle), tying a simple braid, and then securing two hair bands—one at the end of the hair and another at the nape of the neck. Hence, the double-band braid, as I'm calling it.
The Double Row Braid: Gemma Chan is known for her romantic hair MO on the red carpet, and we're especially smitten with the way she's punctuated her low-hanging braid with a chic black bow on either end. Tiny braids are the perfect way to give your ordinary half updo a dainty, romantic touch. For a more sophisticated look, opt for a romantic crown braid that is feminine yet sophisticated.
The French Ponytail Braid: Is it a ponytail, or is it a braid? The answer is both, and we couldn't be more eager to try Amanda Seyfried's easy hybrid come the weekend.
The Elevated Milkmade Braid: Finally, for a more boho feel, test drive a messy braided headband like Mary-Kate Olsen, add some wavy curls to really capture her signature free-spirited look that we all love.
Shop beauty essentials to try the look for yourself:

Most Read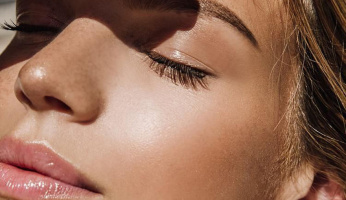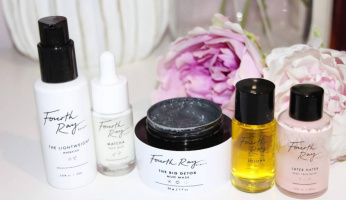 Subscribe to our Newsletter