San Luis Resort Galveston Staycation
Family vacations can be tough to plan out thanks to everyone's incredibly different ideas of what the word "vacation" means. Still, one thing we can agree on is that a spectacular pool and an easy-access beach are always a good idea. We decided to make the trip down to Galveston, Texas for a quick weekend getaway, and I loved every second of it. Keep reading to find out about the relaxing spa, chic cabanas, and yummy food we had while staying at the San Luis Resort in Galveston! Follow me on Instagram at @celebstyleguide to see more pictures of my trip too. After my stay, I felt like I was pampered like a celebrity and returned home feeling peaceful and ready to get back in the swing of things.
Galveston is like Texas's resort town (without the expensive flight and crazy travel time), so we packed up our car and hopped in for the few hour drive south to the island. Known for Moody Gardens' aquarium, the state park, and the amusement park and restaurant-lined Historic Pleasure Pier, Galveston is a barrier island off of the Texas gulf coast about 50 miles south of Houston. Fun-filled for both adults and families, you can run straight onto the beach and into the water's waves after a full day. Once we pulled up to the San Luis Resort site, with a great view of the Gulf, I was ready to start relaxing by the beach and pool ASAP.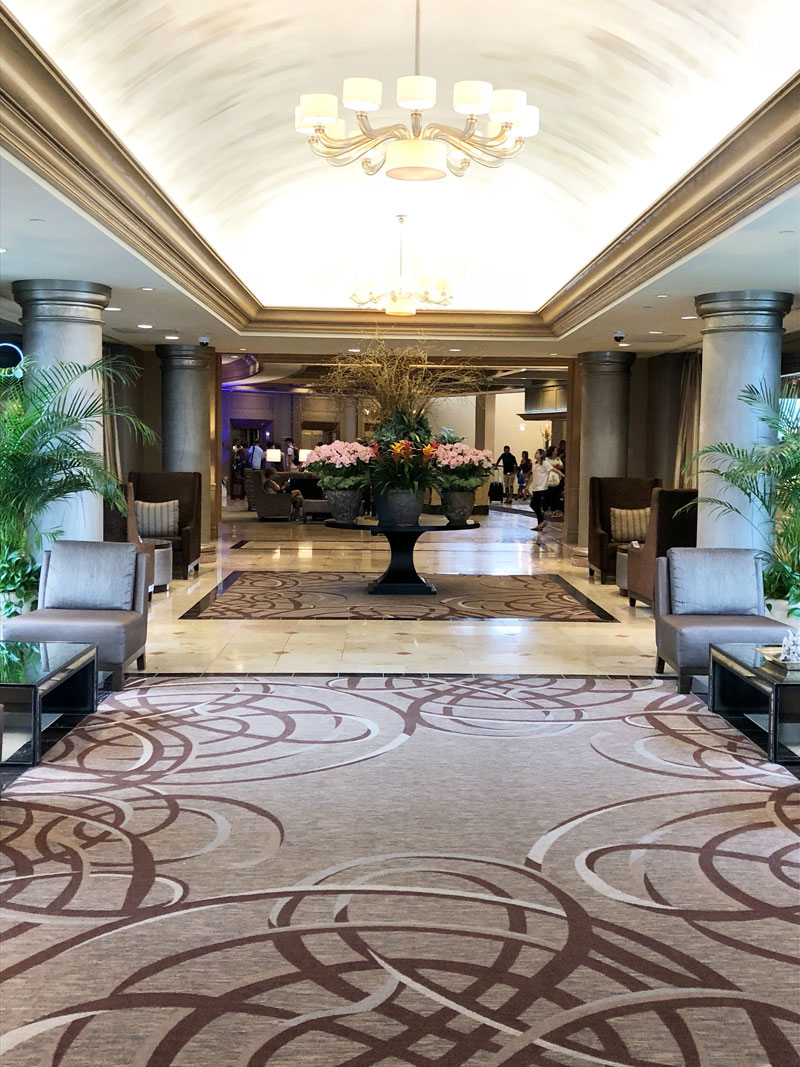 I had heard about the San Luis Resort a few years ago because of Jennifer Lopez! The singer, actress, and Ex-American Idol judge stayed at the resort during the show's taping and auditions. She was there with host Ryan Seacrest and fellow judges Steven Tyler and Randy Jackson. I'm not Jenny from the Block, and I don't have the rocks that she's got. But I walked in her heels, and that felt very cool! Lopez stayed on the penthouse floor, Seacrest was a few doors down with girlfriend Julianne Hough, and Jackson and Tyler stayed in condos in the resort's adjacent building.
The resort transports you to a luxury tropical vacation, and I couldn't believe this beach-side paradise was all just a few hours away from our regular hustle and bustle in Austin. The grounds were impeccably manicured and matched by a gushing waterfall out front that we took full advantage of for some magical family photos! It was the perfect stop for our end of summer beach vacay. This place is a known celebrity hot spot, and I didn't have to guess why! Between the view, the sprawling land, and on-site amenities, the San Luis Hotel had me feeling like a celebrity just being there.
Our check in to the San Luis Hotel was fast, simple, and super friendly. Their staff immediately welcomed us and were so accommodating to our every need, answering all of our questions with a smile. Our first impression of the hotel was impressive thanks to the lobby's magnificent, sweeping marble floors and grand chandeliers. I love a grand entrance, and this one was special enough to set the rich tone for the rest of our stay.
The room was spacious and beautifully decorated with artwork, super comfortable beds, and an incredible view of the gulf. We had a private balcony to watch the sunset and welcomed to the room with a mouthwatering arrangement of sweets, fruit, and a bottle of champagne! Just a few moments after arriving, we ran poolside and settled into our a personal cabana for the day. Believe me when I say we never wanted to leave the pool our whole time there, but we did manage to get over to the beach from time to time.
The cabanas were the highlight of our relaxing stay for me. Each cabana had a television, so I could turn on a favorite show while lounging, mimosa in hand. Trust me; it wasn't hard to sit back and relax in a bikini, soaking up the warming sun.
The resort was perfect for both a family or couple's trip – between the spacious and comfy rooms and the top-notch dining, you can't go wrong. There are also a handful of kid-friendly restaurants within the resort that make dining convenient and delicious for everyone. We had some creamy gelato at Cup and Cone and then checked out The Steakhouse and higher-scale Italian restaurant, Grotto.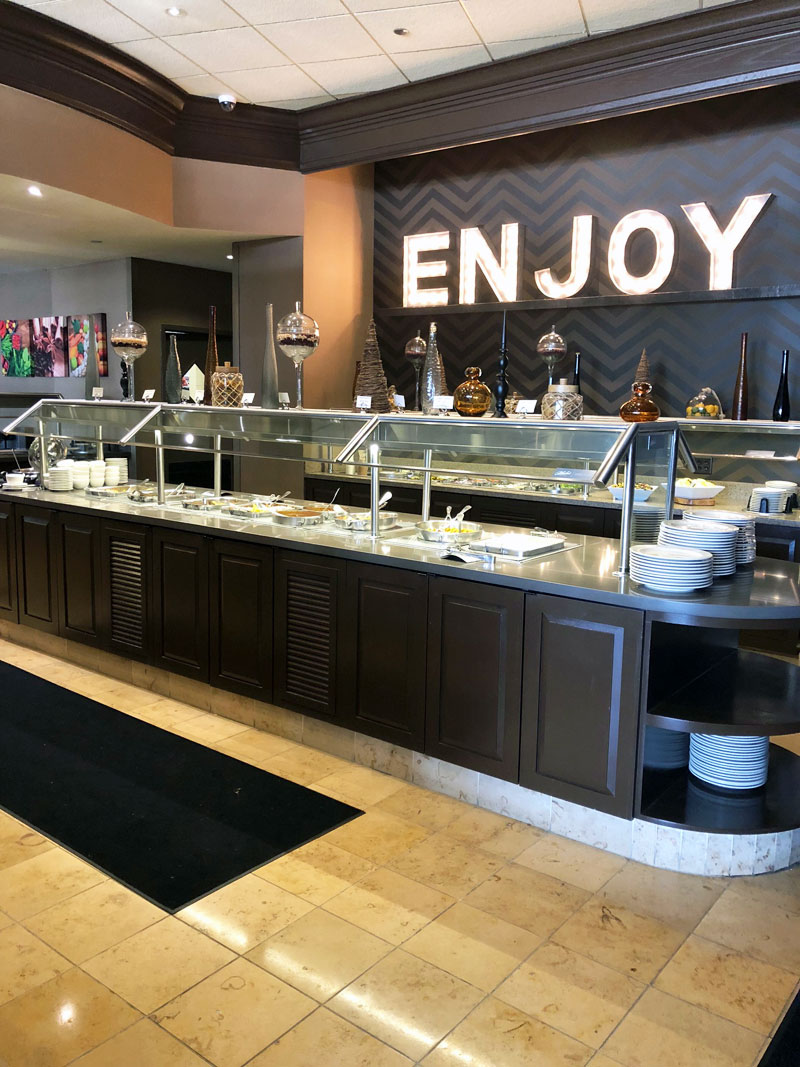 One thing I loved about my stay at the San Luis Resort was that it's so more than just a hotel! We had the luxury of being able to walk downstairs if we were hungry, get in a workout, or in need of a drink – finding everything without even having to leave the resort. Their customer service left us feeling spoiled, and well looked after, making the San Luis Hotel by far my favorite place to stay in Galveston for a relaxing weekend or a special night. I'd love to come back and try out one of their private villas, maybe for an anniversary or birthday with friends? These villas are set up with a private pool and look like that special touch to a dream getaway in paradise.
The San Luis Resort also guarantees the lowest price for their rooms, so you know you're getting a great deal. Their vast choice of rooms also makes vacationing without breaking your budget possible and enjoyable! You can choose your view, how much space you need, and what amenities you'd like all within your price point. For me, I could get lost in the ocean air and forget about any stress I had back at home, which is all I need on vacation!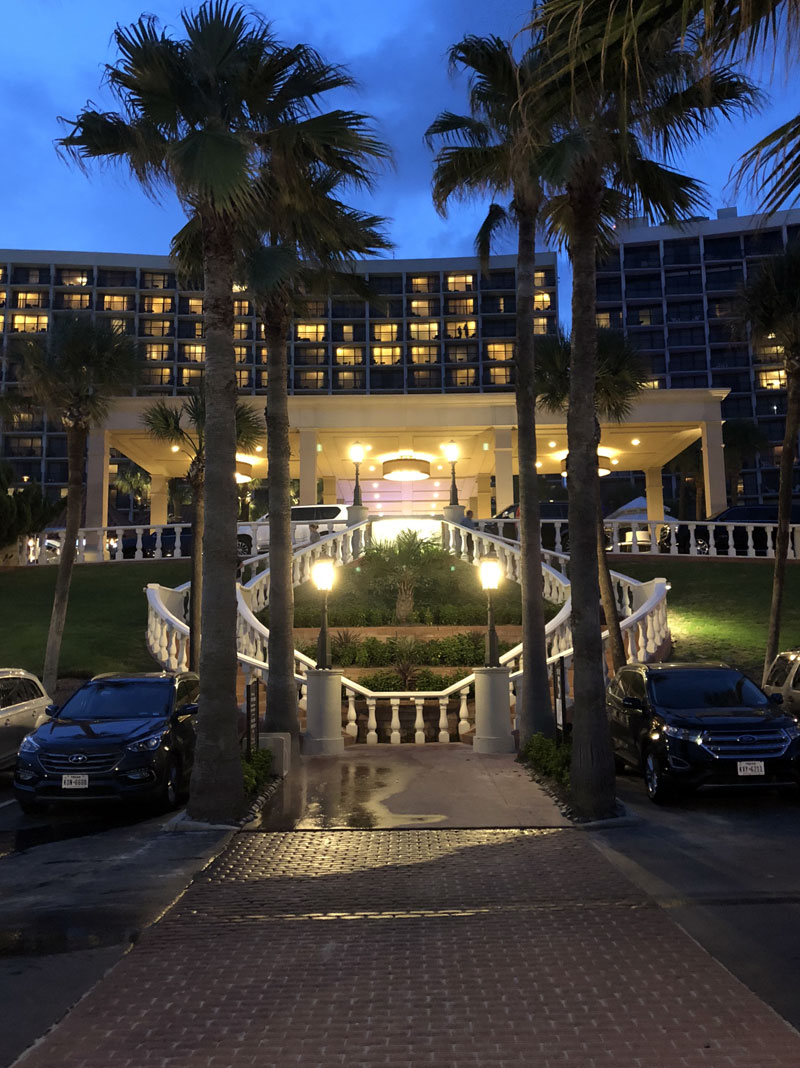 If you book a stay with the San Luis Resort, feel free to reach out and let me know what your favorite part was or if this review helped you at all! I'm always reachable on Instagram and Facebook and would love to hear about your experience.
Much love!
Most Read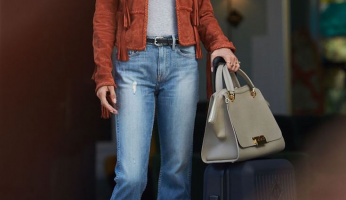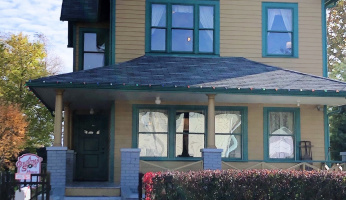 Subscribe to our Newsletter