The Real Life Filter According To TikTok: Revlon Oil Absorbing Volcanic Face Roller
If you struggle with oily skin, this is a product you need in your life. If you're an avid TikTok watcher with eyes on the beauty side of this app, you must have come across the Revlon Oil Absorbing Volcanic Face Roller.
Anyone who struggles with oily skin can relate to that annoying feeling of wetness that forms on your t-zone throughout the day. It's hard to ignore and annoying to treat.
You can either carry around blotting paper, loose powder or sometimes both. If you have to place your items in your purse like a puzzle, you just have way too many things in there. This roller product can be a travel and on-the-go savior for girls with oily skin. With tons of reviews on TikTok about this real-life filter, we thought it was worth looking into.
This oil roller essentially works like a piece of blotting paper only a million times more convenient. Just stick it in your purse and roll it on your face as necessary, nothing to throw away, no dirty papers left behind at the bottom of your bag, just a newly matte face base.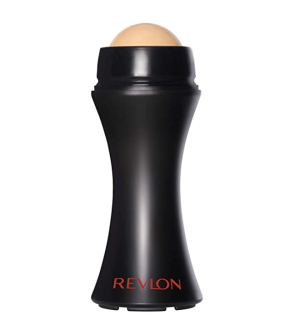 It is made of real volcanic stone which soaks up excess oil instantly. There's less waste and better results than with traditional blotting paper. On top of this, investing in a one-time tool rather than repurchasing blotting sheets every month will save you more money in the long run.
This product can be used on a bare face or over makeup. It won't remove or smudge your base or leave behind redness and irritation on your natural skin. In fact, it actually can work as a massage tool similar to the jade roller. In the process of giving yourself a DIY gua sha on the go, you'll also be mattifying your face to leave you with a fresh complexion.
All you have to do is uncap the roller and swipe it over your face, concentrating on the areas that collect the most oil throughout the day. You can watch as it instantly gives you a matte, poreless finish, not only removing the unwanted oil but making your base look way fresher than it has all day.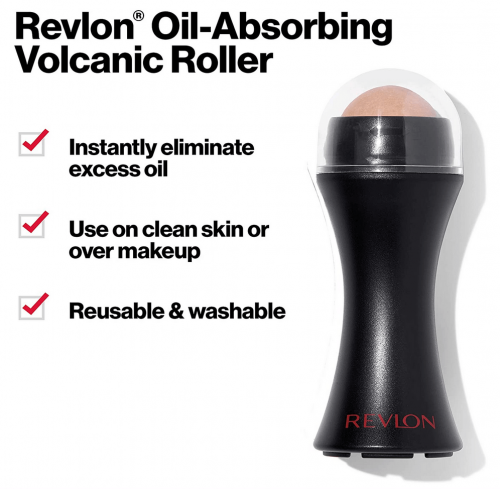 There is no debate about whether or not this product works. Between thousands of online rave reviews and a 4.5-star rating across the board from various websites as well as all these TikTok reviews that physically show just how well this product works, there's no denying the efficiency of this face roller.
We've seen hundreds of people put this product to the test and it hasn't failed once, so we're going to go ahead and assume that is tested and approved globally! If you have acne-prone or oily skin, this oil-absorbing face roller might just be your new holy grail!
One concern that many users had was about the oil trapped in the product itself. Revlon instructions suggest that you clean it thoroughly, twisting the roller's ring to unlock and pulling out the stone. You can use a gentle cleanser, rinse and then air dry before locking it back into place.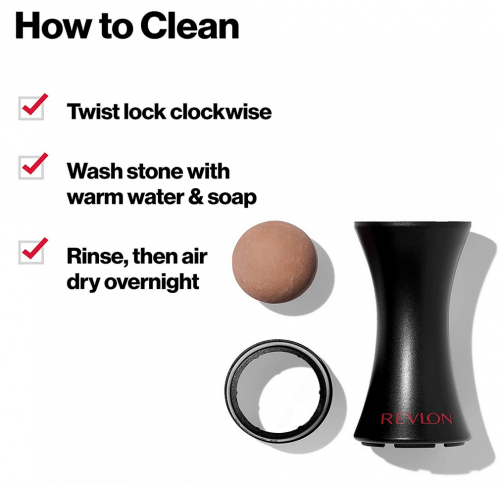 Like with any other product that traps oil, it will be harder to wash. Ensuring a deep clean is important. You can wash the face roller as often as you use it. The more you use it, the more frequently it should be washed. The last thing your skin needs is to have old oil being rolled back into your pores.
Depending on where you purchase this product it can be anywhere from $10-$14. On Amazon and Walmart online, this product retails for less than $10. Although, on Ulta, the price is marked up to $13.49.
This is not uncommon with drugstore brands who let online retailers and multiple stores distribute their products. Although, from a buyer's perspective, I would recommend keeping your extra $3 for a rainy day and opting for the Amazon deal.
Subscribe to our Newsletter