Redken Acidic Bonding Concentrate Review (& Comparison to Olaplex!)
Damaged hair can be a result of many different things. There's damage from too much heat, from overprocessing the hair through lighteners and bleaches, environmental stressors, and so much more.
In recent years, hair care has only become a DIY project rather than done in salons by professionals. We now have access to better at-home treatments and more information on home remedies to our hair concerns.
But, once your hair has already become dry and brittle, what can you really do to repair it strand by strand?
With the right hair care regimen, you can restore your hair. If you haven't heard of the Redken Acidic Bonding Concentrate for Damaged Hair, then you may be missing out on a key product that could change your hair health as you know it.
How does the Redken Acidic Bonding Concentrate work?
Redken Acidic Bonding Concentrate for Damaged Hair is a three-step system that consists of a shampoo, a conditioner, and a conditioning leave-in treatment.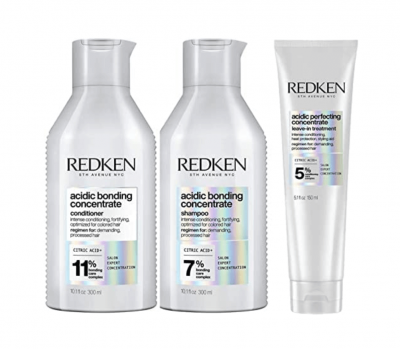 It's formulated with citric acid, an alpha hydroxy acid (AHA), strengthening the weakening bonds and improving damaged hair for visible and tangible results. It's a pH balancing formula that will contribute to an intense conditioning process. It's suitable for color-treated hair since it includes color fade protection.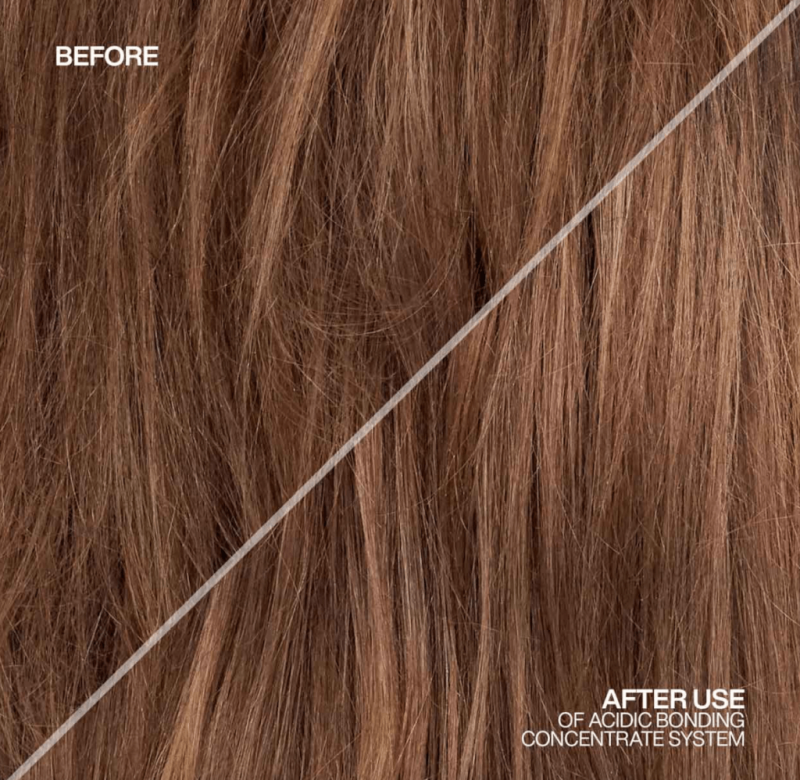 Simply swap out your regular shampoo for the Redken Acidic Bonding Concentrate shampoo. As usual, use on wet hair and massage it into a lather. Rinse well and follow up with the Redken Acidic Bonding Concentrate conditioner.
The conditioning leave-in treatment should be used on clean hair post-shower when it's damp. Use a comb to distribute the product and style as you normally would.
Redken Acidic Bonding Concentrate vs. Olaplex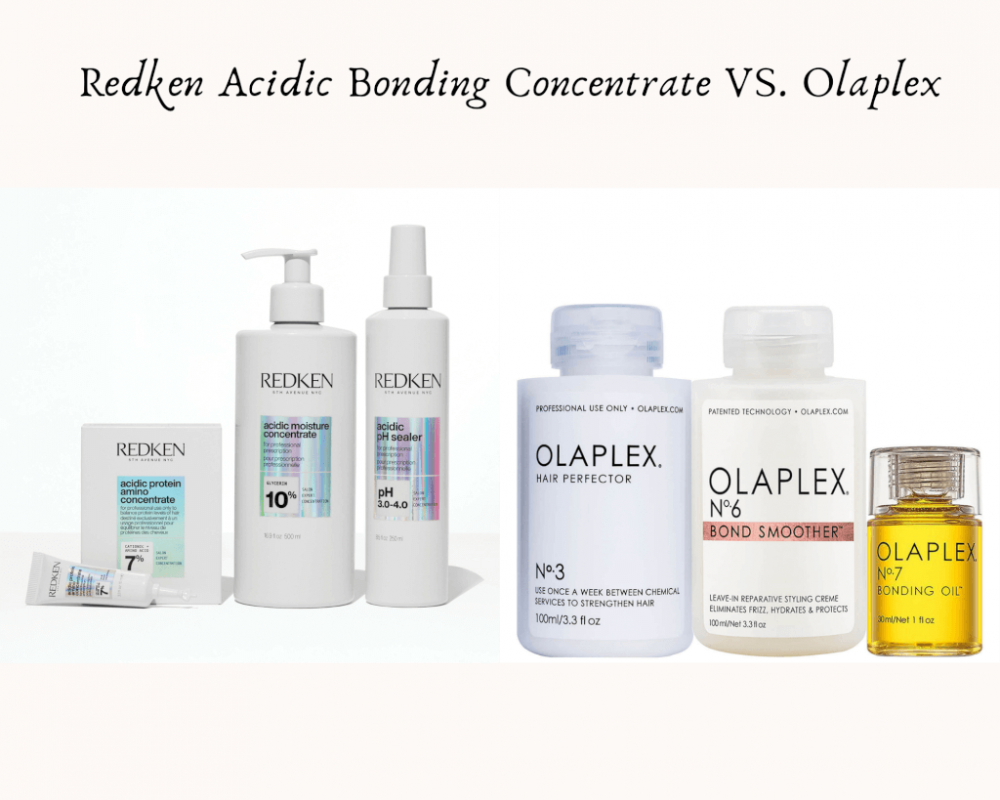 If you struggle with frizzy, dry hair or damaged hair, your might be tempted to go straight for Olaplex. Olaplex Is also a bond repairing treatment that uses Bis-Aminopropyl Diglycol Dimaleate, which is their patented ingredient that sets them apart from other haircare brands. This ingredient works on a molecular level, dramatically improving hair strength from within each strand.
What exactly are bonds, and how does Bis-Aminopropyl Diglycol Dimaleate help?
Well, our hair contains millions of bonds that give our hair structure, stability, and strength. When these bonds are intact, it means you have healthy hair. When these bonds are broken, your hair will be dry, damaged, and brittle.
Bis-Aminopropyl Diglycol Dimaleate actively works by preventing the damaged molecules in your hair from eating all of the good protein that makes our hair shiny and smooth.
Redken Acidic Bonding Concentrate is acidic to complement the hair's natural pH. It's a concentrated bonding care complex meant to pack a punch, so you get instant visible results, less breakage and smoother hair.
Citric acid, like Olaplex, will repair the bonds themselves rather than superficially fix split ends and hair breakage. It also leaves a light, citrus smell behind, which feels clean and fresh.
While the two products at the core work to strengthen weakened bonds resulting from damage, they also both contain other ingredients that set them apart. Redken Acidic Bonding Concentrate also uses pH and concentrated formulas to achieve healthier hair from the inside out.
The two are both great for all hair types, including color-treated hair.
In terms of price, the two are almost identical, sitting at the $30 mark for each product, although the Redken products do come with about 50ml more product in their bottles.
Is Redken Acidic Bonding Concentrate worth it?
Salon-quality hair can be achieved at home these days through products such as Redken Acidic Bonding Concentrate and Olaplex.
We love the Redken Acidic Bonding Concentrate because its approach to hair repair is not just hydrating but instead working on a scientific level to fix broken bonds that make up each strand of our hair. That's the only way to really heal your hair over time.
If you don't mind dropping a pretty penny on a hair care regimen, we think the Redken Acidic Bonding Concentrate is worth it. We also love Olaplex and would recommend either or for any damaged hair.
These products will yield similar results even though they are based on different scientific groundwork. Olaplex may be trendier, but don't underestimate the Redken Acidic Bonding Concentrate!
Most Read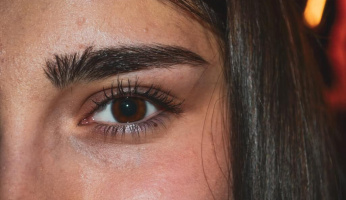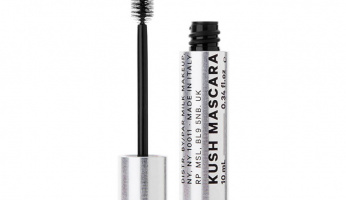 Subscribe to our Newsletter