Milk Makeup Kush High Volumizing Mascara Dupes!
Milk Makeup has become a Sephora staple in recent years. Their Hydro Grip Primer is one of the current best-selling beauty products on the market known for its hydrating, tacky base that will have your makeup looking fresh all day.
Their Lip + Cheek Cream Blush Stick and Matte Cream Bronzer Sticks are also popular brands' choices. These are a super creamy and easy-to-blend formula that gives the perfect wash of sheer color.
But, if we're talking about holy grail Milk Makeup products, then we can't forget to mention the Kush High Volumizing Mascara.
Milk Makeup Kush High Volumizing Mascara will give you a non-clumpy, lash extension type of look. Their vegan formula is super thick, coating every lash and giving it both length and volume.

The hollow heart-shaped fibers create longer, fuller lashes. Hemp-derived cannabis seed oil will condition your lashes so that they stay soft and pliable all day long, contributing to a natural your-lash-but-better result.
In general, this best mascara is nourishing. It provides buildable volume so that you can choose how dramatic you want your lashes to be without worrying about clumping and caking!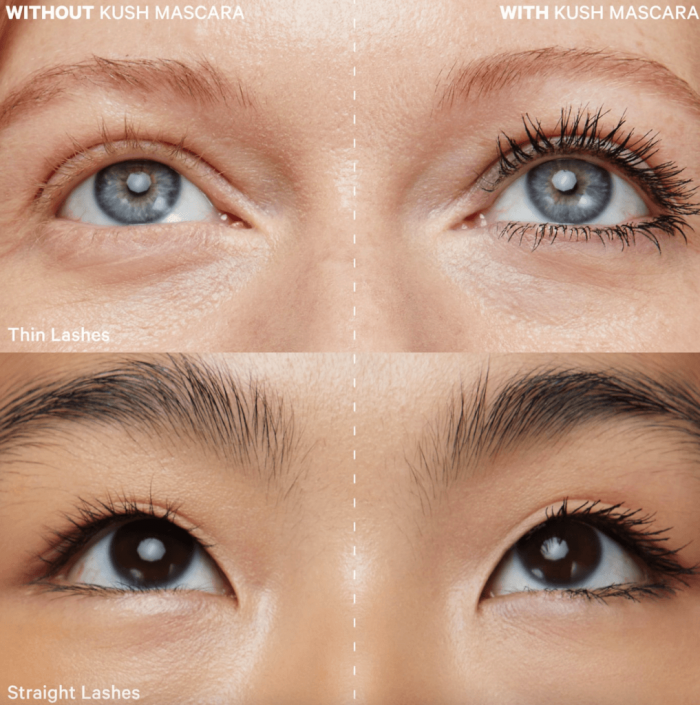 Because this mascara is so popular, it tends to sell out quite quickly. So, what should you do if that happens? Resort to one of our dupes!
Dupes don't always have to be an option with a cheaper price tag, but a rather a similar product to get you the results you want if your go-to isn't available for some reason.
So, that being said, here are our top picks for Milk Makeup Kush High Volumizing Mascara dupes!
1. Glossier Lash Slick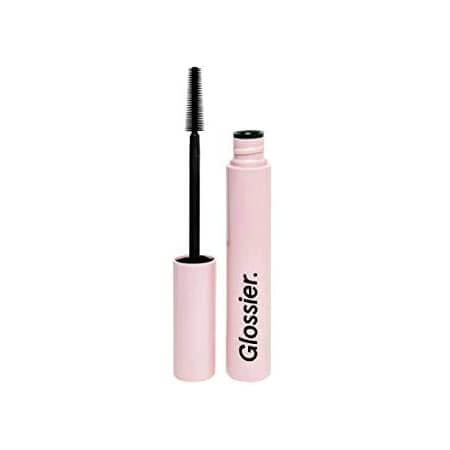 Glossier's branding could not be more relevant. They cater to the "clean girl" makeup look or the no-makeup-makeup look. Their high-end products are sheer but buildable and give a natural flush of color. They have some cult favorites like their Cloud Paint liquid tint and their lip gloss. Their Lash Slick mascara happens to be a great dupe for the Milk Makeup Kush High Volumizing Mascara!
The weightless formula gives your lashes the flexibility to look natural while enhancing them with length and volume. The tiny bristles of this wand help coat each lash from root to tip, creating maximum definition and fullness.
You can build this mascara up for a more prominent lash, but with a single or double coat, you'll get a natural but visible lengthening and lifting effect.
2. Essence Lash Princess False Lash Effect Mascara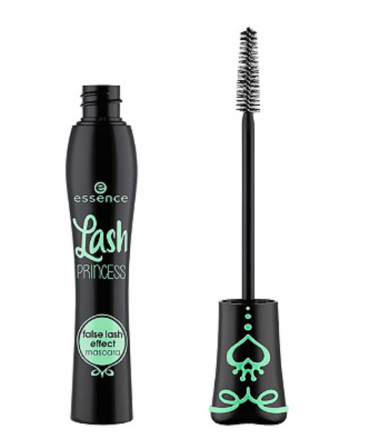 Talk about a cheap drugstore dupe, the Essence Lash Princess False Lash Effect Mascara is only $5! But wait, there's more. This mascara went viral on Tik Tok for being an amazing lengthening mascara, but it also is awesome for volume. This mascara defines and separates each lash to give you the appearance of lash extensions.
You can be sure that you will avoid clumpy, cakey, or spider-looking lashes with this mascara. Instead, you'll end up with a flake-free, falsie effect that will last all day long. This is the dupe to go for if you're looking for volume. And, if we haven't already mentioned it, it's super affordable!
3. CoverGirl Exhibitionist Mascara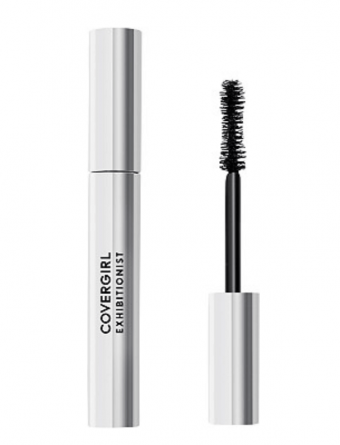 We have a lot of good things to say about the CoverGirl Exhibitionist Mascara. First off, this formula will give you full, long lashes in one coat. This ultra-smooth formula will glide right on, giving you volume and definition swipe after swipe.
What stands out about this product is its ability to create a fluttery, soft lash. The pigment grips onto your lashes without creating a crunchy effect. It also has no flaking or smudging throughout the day, which is always a big feat!
You can build this mascara up for a full-glam lash, or you can keep it subtle for an enhanced, everyday look. It's versatile, affordable, and comfortable.
4. Rare Beauty Perfect Strokes Universal Volumizing Mascara

This beauty brand is absolutely nailing every single product they've come out with since their first launch. You can't go wrong with any Rare Beauty buy because you'll end up falling in love with the whole line. Their Perfect Strokes Universal Mascara isn't any different. It may be our favorite product from the brand.
Like the Milk Makeup Kush High Volumizing Mascara, this dupe is also a high conditioner, nourishing formula. It contains castor oil which will hydrate and maintain lash health with every use. It's great for any lash type, adding lift, curl, length and volume.
It also gives you a very subtle overall effect which is great because it can be built up for more drama, but it's versatile enough to become your new everyday, effortless mascara.
5. Urban Decay Wild Lash Plant-Powered Volumizing Mascara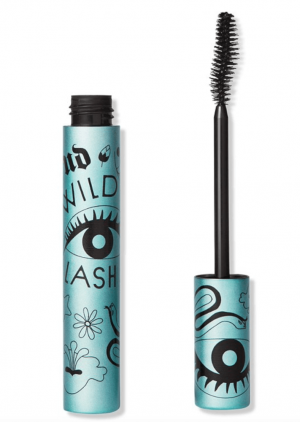 We haven't talked about Urban Decay in quite a while. They're a great brand with high-quality, great-performing products. Their Wild Lash Plant-Powered Volumizing Mascara is severely underrated and tragically overlooked.
It's a vegan mascara with 99% natural ingredients. The bio-based fibers and lead-shaped mascara brush do a stellar job at lifting and fanning out your lashes to avoid clumping.
What this mascara does best is create a super fluffy, voluminous, but natural-looking lash. It truly is like extensions in a bottle. This dupe is more expensive than the Milk Makeup Kush High Volumizing Mascara, but it performs so similarly that we had to add it anyway.
It's also long-wearing so your lifted lashes will stay that way for up to 16 hours.
Most Read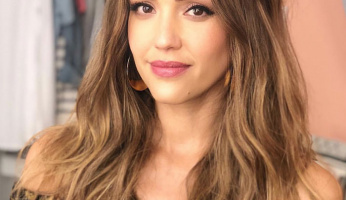 Subscribe to our Newsletter