10 Pregnancy Movies Loved by Celebs
Let's face it; pregnancy is a pretty weird, confusing, and tiring time. You're probably super tired and have so many questions.
And let's be honest; you're growing a whole new human in your belly! It can feel pretty strange.
Try putting your feet up and watch some pregnancy movies. It's a pretty fun way to answer all those burning pregnancy questions and feel a little less weird.
Best pregnancy movies to add to your must-watch list!
There are hands down, some perfect pregnancy movies that everyone loves. These movies even have your favorite celebs reaching for the remote.
1. What to Expect When You're Expecting (PG13)
You'll soon find out that pregnancy is anything but predictable in this star-studded rom-com that comes with oodles of drama.
You're going to love this light-hearted comedy as the stars go through ferocious hormone swings, the struggle of working and pregnancy, family conflict, and even fatherhood support groups.
Join some of the stars Cameron Diaz, Jennifer Lopez, Chris Rock, Chace Crawford, Anna Kendrick, and Elizabeth Banks as they stumble through the ups and downs of pregnancy.
2. Juno (PG13)
A popular among many, there's no wonder Juno is an Oscar-winning screenplay/pregnancy movie. Elliot Page (known as Ellen Page during filming), portraying 16-year old Juno, finds herself pregnant by 16-year-old boyfriend Paulie (played by Michael Cera).
Unwilling to end the pregnancy, both teenagers heart-warmingly decide to give the baby up for adoption.
You'll get all the feels with this heart-warming, yet charmingly sarcastic coming-of-age teen pregnancy movie, but the rest of the cast is pretty darn awesome too.
Prospective adoptive parents portrayed by Jennifer Garner and Jason Bateman help make this one hell of a funny movie about high school/teen pregnancy.
3. Knocked Up (R)
The name gives it all away on this one, don't you think? A one-night stand gone wrong finds Alison (Katherine Heigl), an on-the-rise entertainment journalist, and Ben (Seth Rogen), a slacker who smokes weed all day, suddenly expecting a baby together.
This is truly one of my top pregnancy lifetime movies. Heigl portrays all the gripes of pregnancy excellently, you know; morning sickness, vomiting, weight gain, etc.
It's also touching to see Heigl and Rogen get to know each other and get ready for their baby. That's after it all goes wrong, of course.
4. Nine Months (PG13)
I loved this romantic comedy even before I became pregnant; comedy and drama pregnant movie all rolled into one. You'll love to watch Hugh Grant (Sam) grow from a selfish jerk into a well-prepared, if still not a scared little father to be.
Julianne Moore (Rebecca) and Grant were happy as an unwed, carefree 30 something couple.
Follow their wacky journey to parenthood with laughs, tears, and plenty of emotion.
5. Away We Go (R)
One for all the indie pregnancy movie lovers out there. Watch as Maya Rudolph playing Verona, and John Krasinski, playing Burt, travel across the country to find their forever home to raise their growing family.
Join them as they bat off strange advice, figure out what parenting skills they need and which to avoid, and meet friends and family along the way. Be ready for laughs and a heart-warming sense of home.
6. Junior (PG)
This pregnancy lifetime movie may be getting a bit old, brought out in 1994, and is most definitely on the eccentric side, but this cult classic will not disappoint.
Follow America's favorite actor and bodybuilder Arnold Schwarzenegger as he carries a pregnancy in his male body. This is one hell of an exciting fertility research project.
7. Baby Boom (PG)
Another aging but classic movie, you cannot beat the 80s for some classic pregnancy movies. Baby Boom is still a top-choice three decades later.
Watch this pregnant drama movie as Diane Keaton is completely thrown off by parenthood, disrupting her high-flying career as a businesswoman.
Everything goes wrong for this unexpected mom-to-be, but J.C. soon figures out how to turn her life around and show the world how resilient moms are.
8. Baby Mama (PG13)
With the tick-tock of her biological clock in her ear, Tina Fey's character Kate seeks a surrogate in Amy Poehler's character Angie.
Type-A executive Kate and working-class free spirit Angie end up as roommates who can't agree on anything, from baby-proofing to prenatal vitamins. But don't worry, they eventually bond in this heart-warming pregnancy movie.
9. Look Who's Talking (PG13)
Another 80s cult classic. Many will remember watching this even before they were pregnant. Playing the voice of newborn baby Mikey, Bruce Willis provides commentary on the chaotic life of his single mother Mollie, played by 80s favorite Kirstie Alley.
Playing James, the cab driver who suddenly finds himself part of their lives, John Travolta tops the cast nicely to this heart-warming classic.
10. Three Men and a Baby
Saving the best for last was an easy choice with this one. Fantastic co-stars Tom Selleck, Ted Danson, and Steve Guttenberg provide an epic cast of three bachelors who suddenly find themselves dads when a baby is left at their doorstep.
Chaos and hilarity ensue with diaper problems, feeding schedules, dating, and careers.
Are 4d and horror movies safe to watch while pregnant?
If you loved a good horror movie before you became pregnant, you're probably asking yourself if they're still safe to watch.
Although watching horror movies while pregnant is more of a cultural taboo, there is no scientific evidence to prove it's harmful to the baby. Surrounded by amniotic fluid, the baby is protected from loud, scary noises.
But bear in mind that horror movies will invoke an adrenaline rush, so you should only watch them if you were comfortable doing so before pregnancy and don't find yourself spectacularly stressed.
I'm sorry to be the bearer of bad news. 4D movies are a no-go for pregnant women. A quick Google search will show that Cineworld and Event Cinemas cannot recommend 4d seats for pregnant women.
Most Read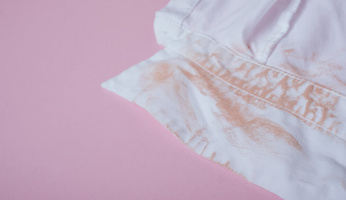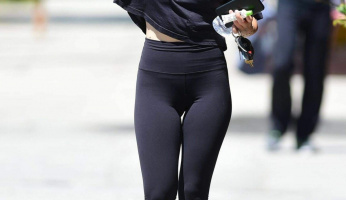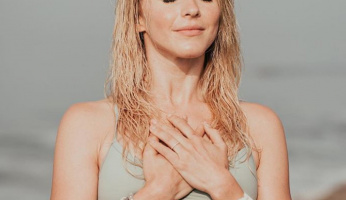 Subscribe to our Newsletter