The 3 Best No Heat Curlers and How to Use Them!
Big bouncy waves and the 90s layered blowout have been all the rage lately, but they take a lot of heat styling to achieve. We can use as many heat protectants as we want, but too much heat over time will affect your hair texture. There are other ways to get waves without your curling wand and blow dryer. No heat curlers are a great way to help you get that volume and style but without the damage. We're going to unpack a few heatless curl methods and tools to help your hair stay styled and healthy.
1. No-heat curl headband by Ailevant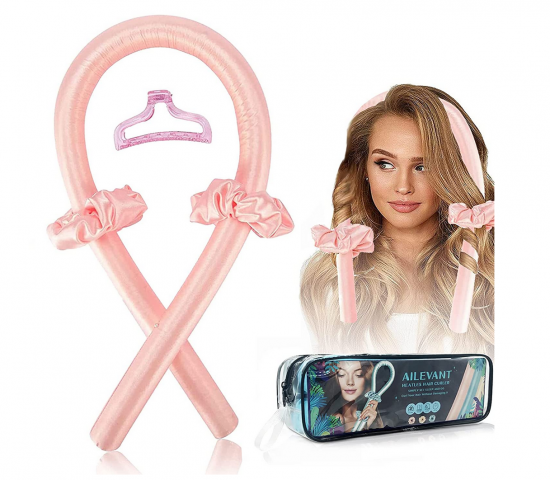 This silk headband for heatless curls has been going viral on Tik Tok. This no-heat curl headband by Ailevant is a Flexi-rod so you can mold it to the shape of your head. It's in a silk material so that you can wear it to bed without worrying about additional frizz in the morning.
It's best used before bed on nearly dry hair. You wrap your hair in sections around the curling rod and fix it with a rubber band. Over-night, your hair will take on the shape you created and leave you with natural-looking bouncy curls.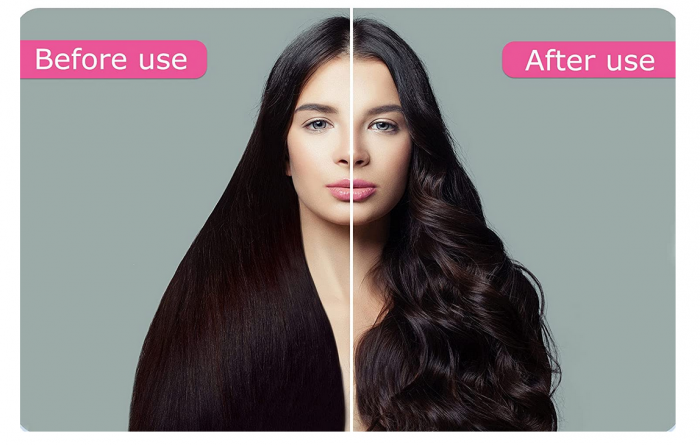 It's a user-friendly and comfortable option for heatless curls. This method has been applied to other similar objects like a bathrobe, which proved to have less than satisfactory results. So, if you want to try this method, pick up the real thing on Amazon to make these heatless curls worth your while.
2. YMH Pride Hair No Heat Curlers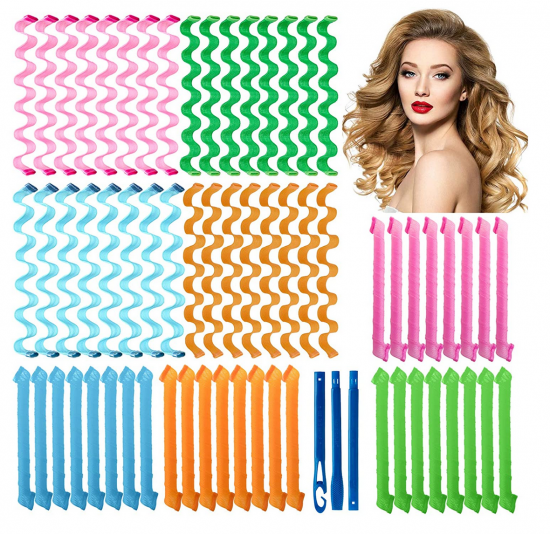 The YMH Pride Hair No Heat Curlers come with both wavers and curlers. There are different sizes to choose from that coincide with hair length for the best fit. These have both pros and cons. One advantage to these curlers is that you get a very defined end product because of the sturdier material. The rigidness keeps your hair in place as it's taking on the shape. This rigidness can also be a disadvantage as it's uncomfortable to sleep in. These curlers can be tied up at night, but keep in mind the less flexible material of this product.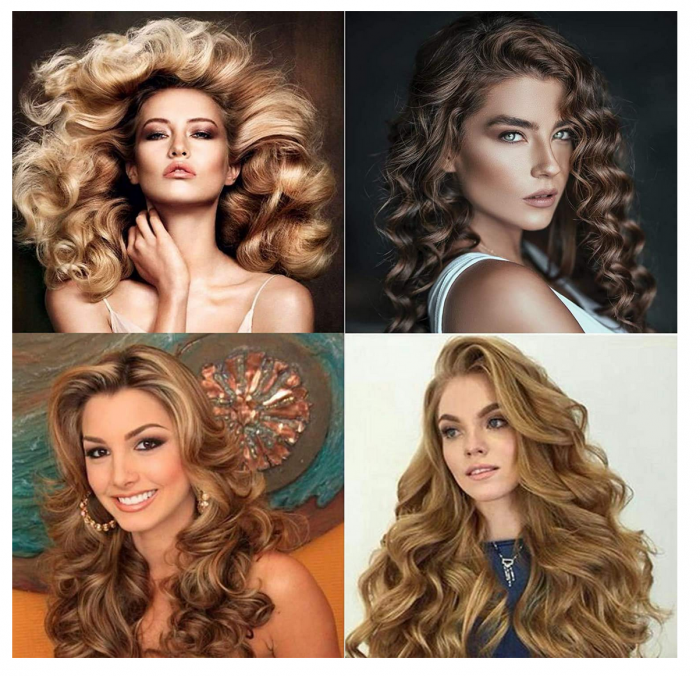 To use this product, simply section off your hair and use the hook tool to thread the section through the waver or curler. The wavers give you a "water wave", which resembles a wide crimp. The spirals are meant to mimic actual curls. The variety is great for anyone looking to switch out their heating tools altogether and want styling options!
3. EQARD Hair Curlers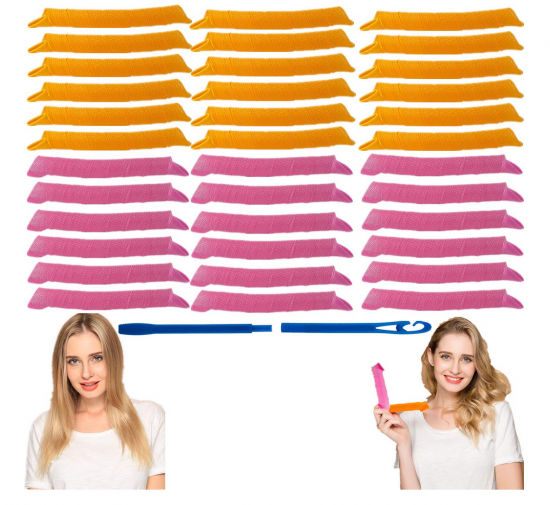 The EQARD Hair Curlers work in a similar way to the YMH Pride ones. You use the hook that comes in the package to thread sections of hair into the curlers. What makes these curlers different is that they are color-coded in different directions. There are pink (anti-clockwise) and orange (clockwise) curlers that you can alternate to create a more natural look.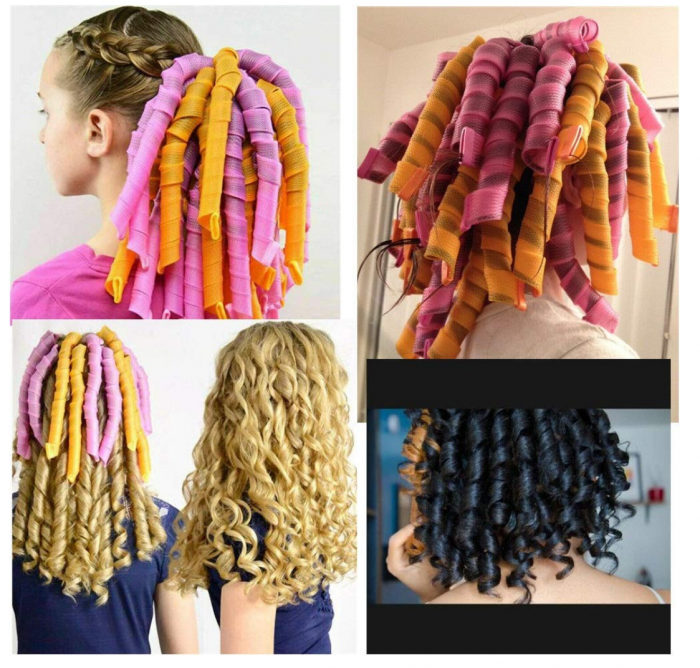 Even when curling your hair with a curling wand, the best way to get a natural-looking style is to alternate the directions. Curl one piece towards your face, and one piece away. This is the method that these curlers take, which will give you a more natural end product. These also come in different sizes to cater to different hair lengths.
We've learned some heatless curl hacks to smooth out the process. Our first tip is to apply heatless curl tools on 90% dry hair. Your hair should be almost dry but with slight dampness to it. If you use the tools on wet hair, there's a chance that your hair won't dry overnight or that you'll develop kinks. Another great practice when using heatless styling is to apply your favorite hair products before using them.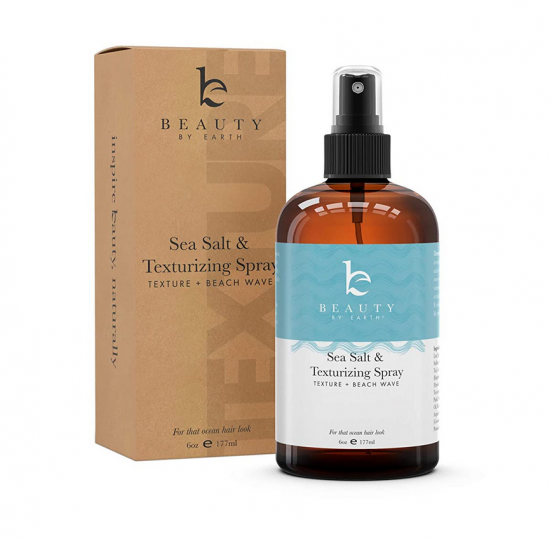 If you have naturally straight hair that lacks volume, try adding a texture spray or mousse to give the curls more hold. A fan-favorite texture spray is Beauty by Earth Seal Salt texture spray. On the contrary, if you have thicker or textured hair, adding in your favorite styling oil can help prevent frizz. The Olaplex No. 7 Bonding Oil is a great option as it'll smooth out your hair, but also repair any dry and brittle ends in the process.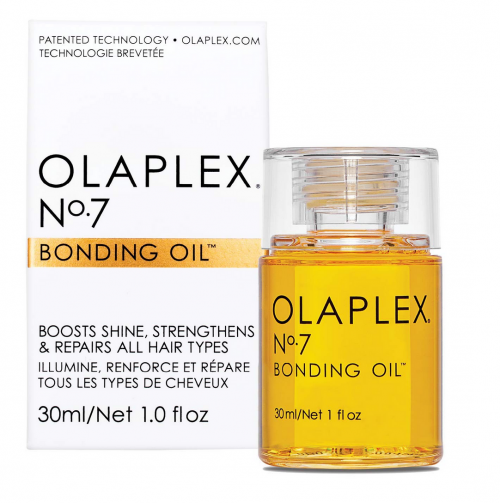 Most Read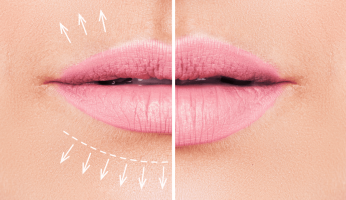 Subscribe to our Newsletter