My Home Remodel: The Middle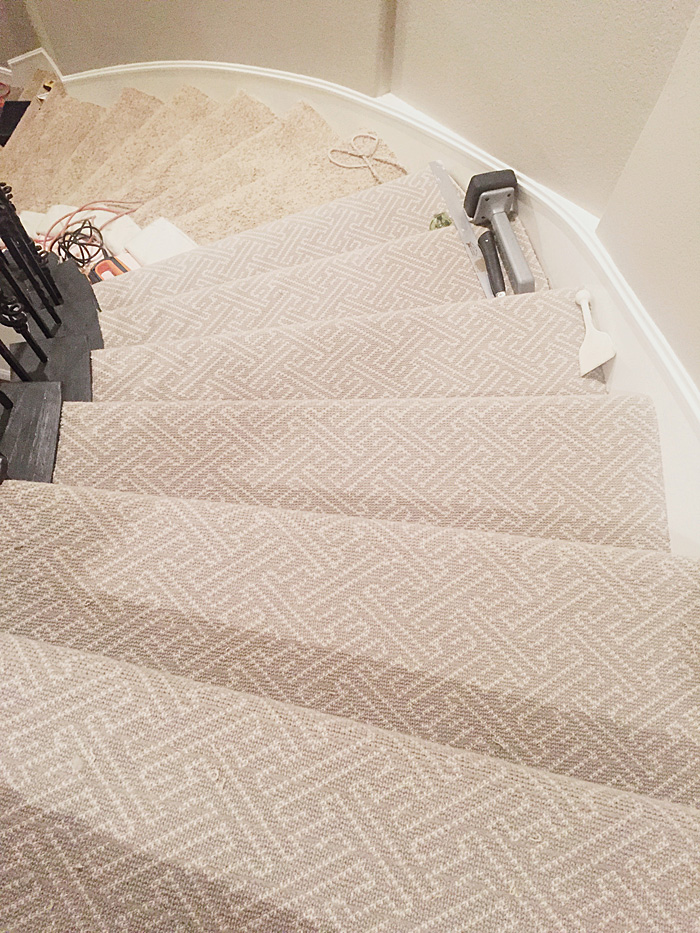 Happy first day of Fall! As you know by now, I'm in the middle of renovating my house and have been making some pretty big flooring decisions. If you watched my snapchat stories (@celebstyleguide) or read My Home Remodel: The Before, then you know how happy my family and I are with our new Mohawk floors! The next step was to decide how we should update our existing carpeted stairs.
(Closeup Shot Of Karastan's Leighland carpeting in Reflection)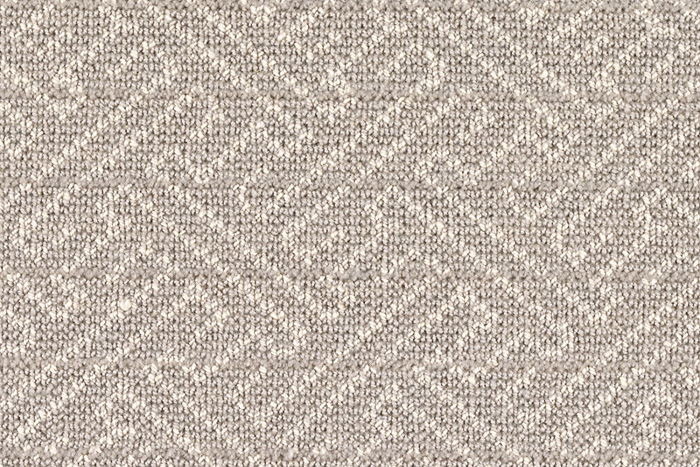 (Here is the entryway before, not too bad but not my taste)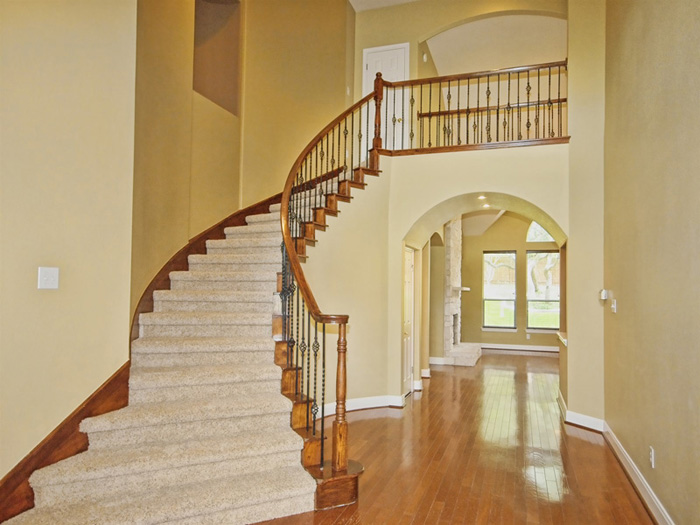 Style is a huge part of my life, but that doesn't mean I sacrifice practicality when making decisions about my home. Throughout this whole process, it's been about balancing my dream home concept with what works for my family currently. I feel like that's become more and more obvious as the remodel goes on, since our home should be a cozy, comfortable place to live in.
First of all, living with children of any age means that floors get dirty, so our new carpet had to hide dirt well! We looked for something patterned and in a neutral color that wasn't too light or dark. I didn't want a super busy pattern that would draw too much attention from the room because our carpeting should be a complimentary, not statement, addition to the room. When I came across Karastan's Leighland carpeting in Reflection, I fell in love. It had everything I was looking for: neutral colors, a subtle pattern, elegant style, luxurious feel, and it also claims to feature superior soil and wear resistance! So, Karastan's carpet is a win-win for me and for my family. It's made from New Zealand wool, and I just love how it makes the whole entryway complete.
Overall, I'm confident in our choice to keep, but update the carpet on our stairs. It helps muffle noise from traveling throughout the house, helps avoid slipping on the stairs (we love cozy socks in our house!) and it matches perfectly with our new paint, décor, and new Mohawk Architexture hardwood in Medieval Oak finish.
(The Finished Stairs With Karastan Leighland in Reflection)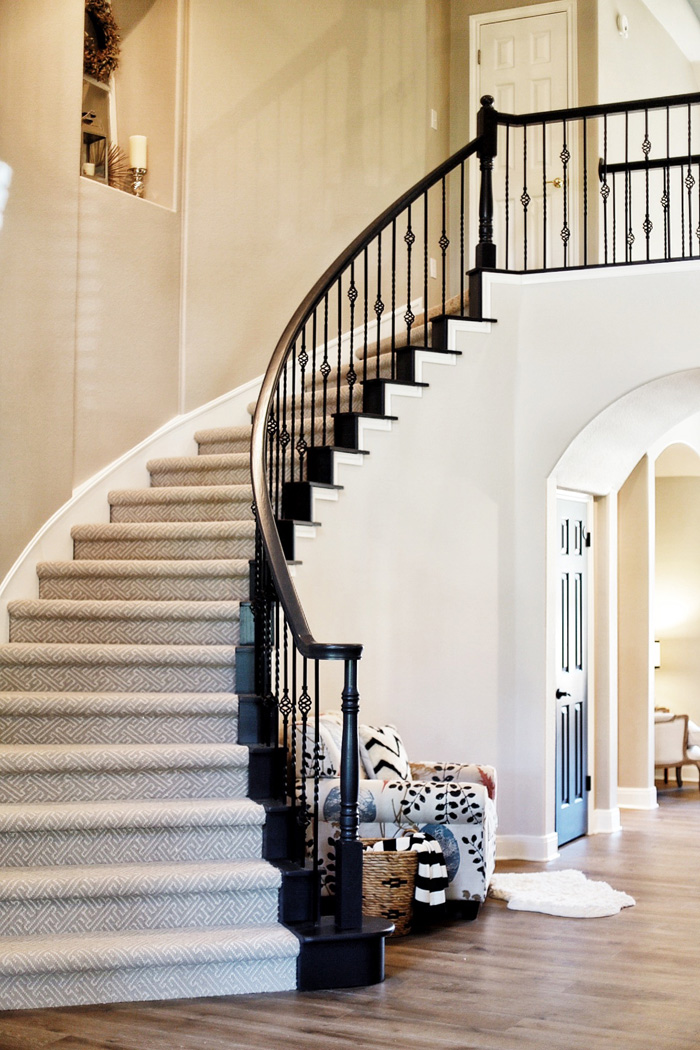 (Before/After)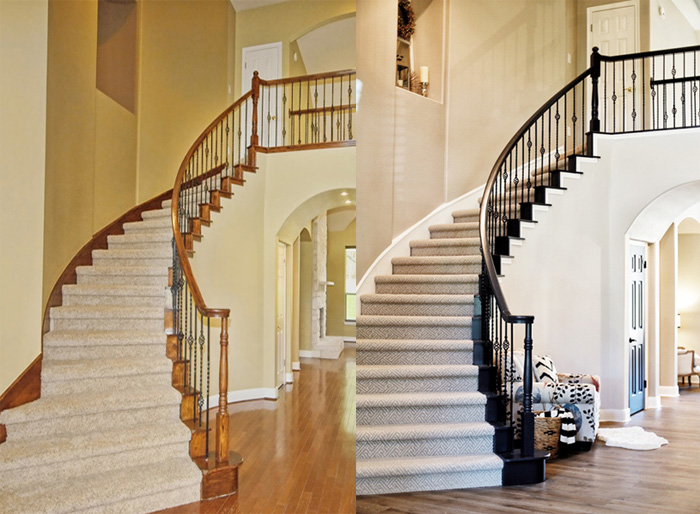 I'll post the final photos once we're done (not long now!!). Have a great rest of your week!
*Proud to partner with Mohawk Flooring on this post.
Most Read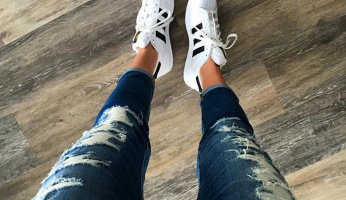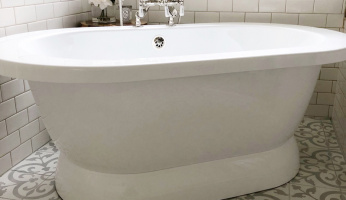 Subscribe to our Newsletter