Most Wanted Denim Trends For Fall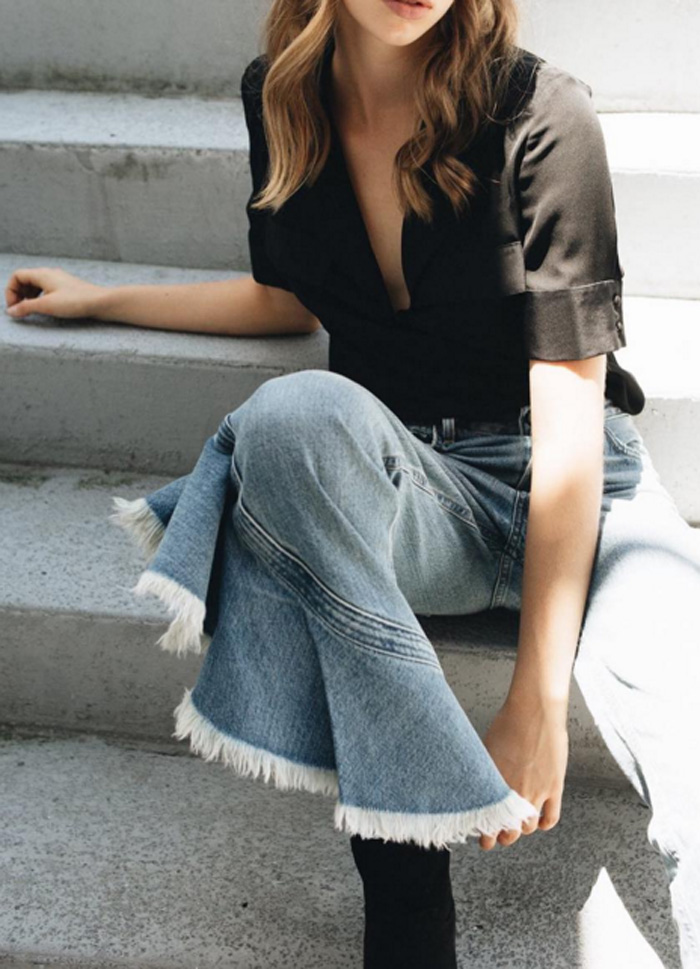 Today I'm looking ahead with my celebrity style Fall Denim Guide with a few new, fun pieces to ease into Fall. It's my favorite kind of guide to pull together, as I love my denim and jeans are better than ever! Close cropped and second skinned, skinny jeans are still IT, but for Fall 2017 the slit hems, exposed zippers, raw edges, and ruffle accents, denim details are making a big impact. I just can't get enough of THESE Side Ruffle Jeans jeans!
As far as pattern goes, summer's plethora of prints has given way to the more demure colors of cooler weather like two-tone treatments and lived-in vintage styles. Prints and patterns may have taken a step back, but details like embroidered patches and full on rips have climbed to the top of trend. Read on my fellow denim lovers; Fall 2017's denim trends are swoon-worthy!

Most Read Subscribe to our Newsletter