Mother's Day Gift Guide
She rocked you, raised you, and gave you her unconditional love. It's time to say thank you to your Mommy dearest. If you are still searching for the perfect way to show your thanks, here is a list of our top Mother's Day gifts. Each item is a must-have for your mother, a gift of gratitude and of summer style: a cozy beach blanket, a neutral sandal, a delicate necklace, a relaxing candle, and a hot pair clutch. Start Mom's summer off stylishly!
1. Emerson Ryder Initial Plate Necklace: It's no secret that I love Emerson Ryder Jewelry. I am never without my attention grabbing "Bella Bar" and now I have this gorgeous Initial Plate necklace with my kid's initials to add to my ever growing collection. This initial plate necklace will become your style signature. I love that this delicate piece is perfect for layering….and set with twinkling diamonds. In my opinion every mom should have one.
2. K. Slademade monogrammed clutch: Lend your look instant punch with K. Slademade bright emerald clutch. It's the perfect size for both day or evening essentials.
3. Kendra Scott Porter Earrings: A delicate touch of boho-chic, these radiant orange stones framed in details of Moroccan soutache put a free-spirit spin on the classic oval silhouette.
4. I.O. Metro Lindenwood Soy Candle by Archipelago: Mom will love this gorgeous candle on Mother's day! This Lindenwood Soy Candle by Archipelago will bring a smile to her face this Mother's Day and beyond!
5. Elizabeth and James Cynnie Medium Cross Body Bag: Lush leather shapes the pristine profile of a glamorous, versatile handbag featuring an optional crossbody strap and a polished chain shoulder strap that drops inside for a sophisticated clutch style.
6. Koolaburra Farren Laser-Cut Leather Thong: Kate Hudson's favorite! Kate, loyalist to this celebrity approved brand, photographed multiple times in Koolaburra's Savannity fringed boots and Kythira fringed flats, I'm not surprised she chose Koolaburra's cool and affordable spring and summer sandal to run errands in this week.
7. Caroline Kennedy: She Walks in Beauty: This book is a permanent fixture on my bedside table. In She Walks in Beauty, Caroline Kennedy has once again marshaled the gifts of our greatest poets to pay a very personal tribute to the human experience, this time to the complex and fascinating subject of womanhood. Inspired by her own reflections on more than fifty years of life as a young girl, a woman, a wife, and a mother, She Walks in Beauty draws on poetry's eloquent wisdom to ponder the many joys and challenges of being a woman.
8. Minnie and Emma Black Chevron Phone Case: Recognizing tech accessories as a fashionable form of self expression, I love this chevron case and I think Mom will too!
9. BareFoot Dreams Anniversary Cable Knit Throw: Transform Mom's living space into a relaxing retreat with this cozy yet chic cable knit throw. This is #1 on my Mother's Day wishlist!
Most Read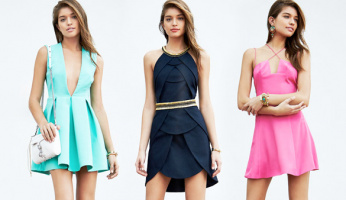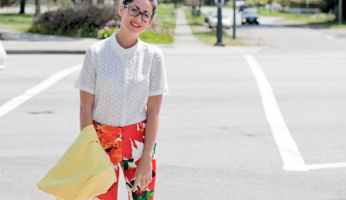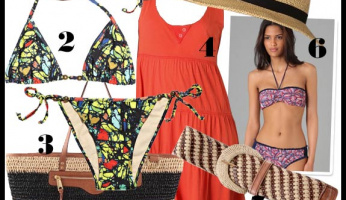 Subscribe to our Newsletter