Merry Christmas From Celebrity Style Guide!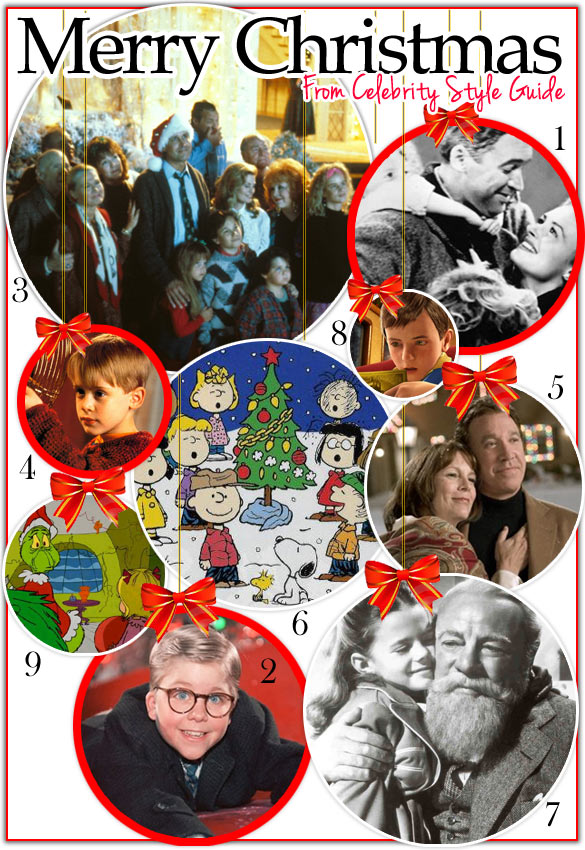 Merry Christmas! I want to wish you and yours a joy-filled, peace-filled, love-filled day. May your holiday contain fabulous style, whether that be a day in your stilettos and sequins, a chunky knit and coated denim leggings, or your favorite yoga pants and sweatshirt. To celebrate, I'm focusing on my friends and family, good eats, home-grown traditions, and the precious opportunity to make new memories with those I love. Speaking of memories…my day will also include some of my favorite Christmas flicks, so I invite you join me as I savor the day and some of my favorite holiday movies:
1. It's a Wonderful Life: A tribute to a time when things were simpler, It's a Wonderful Life is a movie to cherish. Pulling at your heart strings, it'll warm up the coldest of days with its heart-warming message.
2. A Christmas Story: What's that one elusive gift you always wanted as a child? If you're Ralphie, it's a Red Ryder B.B. Gun. This unforgettable comedy has become a stand-by, especially on TBS, a network that often runs the movie over and over in an annual 24-hour marathon.
3. Christmas Vacation:  True to life? Maybe a bit of a stretch, but the pieces are all there: plans for the perfect Christmas, a house full of (crazy) relatives, and one frustration after another….sounds like Christmas to me! Chevy Chase plays his part to perfection in this Christmas comedy.
4. Home Alone: Who hasn't stood in front of the bathroom mirror and done the after-shave scream? Macaulay Culkin starred as little Kevin McCallister in both Home Alone and Home Alone II. Watch it with your kids and laugh out loud.
5. Christmas with the Kranks: Tim Allen and Jamie Lee Curtis join forces as the Kranks, a couple who decide to skip Christmas and take a cruise instead. When the neighbors find out, an uproar ensues, but ultimately the message of Christmas giving rings loud and clear over the chaos (and comedy).
6. Charlie Brown Christmas: Merry Christmas, Charlie Brown. This down-on-his-luck boy and his scraggly crew of friends hold a special place in my heart. Whether you watched this cartoon the first time around or are just seeing it for the first time, Charlie Brown is sure to grab your heart with his loveable attitude.
7. Miracle on 34th Street: Another must-see, this movie teaches us all to believe in miracles. Made in 1947, this tale has stood the test of time with its yearly message of hope and faith.
8. Polar Express: Bring a little holiday magic into your home with this intriguing animated movie. The voice of Tom Hanks and stunning animation made this children's book come to life beautifully.
9. How The Grinch Stole Christmas: Dr. Seuss got the message right. "Maybe Christmas doesn't come from a store…Maybe Christmas, perhaps, means a little bit more." Read his children's book, or chuckle at Jim Carrey's hilarious rendition of the Grinch!
Merry Christmas to You and Yours!
~Heather
My Favorite Christmas Movies:

Most Read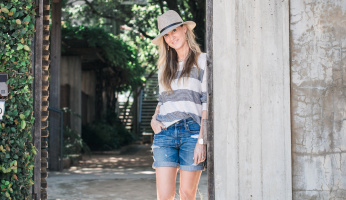 Subscribe to our Newsletter