MAC Cosmetics Battle of the Mattes: Mac Velvet Teddy vs. Mac Teddy 2.0!
MAC Cosmetics has been dominating the beauty product world since the '90s. Their makeup blends current trends, street style, and glamour for a carefully formulated but relevant line of products. They celebrate individuality and expression, giving bold and pigmented makeup that you can experiment with to find your signature look.
MAC Cosmetics took the makeup market by storm in the '90s when they were confirmed to be a part of Rachel Green and Monica Geller's looks from the hit show FRIENDS. The lip liner in shade Spice and the Lustreglass Sheer-Shine Lipstick in the shade Spice It Up! specifically were staples in the makeup room of the award-winning show.
To this day, MAC continues to put out professional quality, MUA-approved longwear products that are not only hitting the latest trends but performing as we'd expect from a seasoned cosmetics brand like MAC. Recently they released the Mac 'Teddy 2.0'. Essentially, they took their best-selling lipstick Velvet Teddy and rebranded it.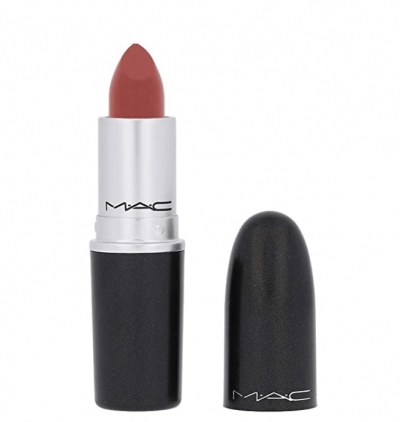 The shining star of the long-lasting Matte Lipstick collection, Velvet Teddy is one of the brand's most well-loved and well-known retro shades. It's a go-to nude lip color for so many fans of the brand. The new version of this Matte Lipstick is called the MAC Powder Kiss Lipstick, and the new shade is called Teddy 2.0.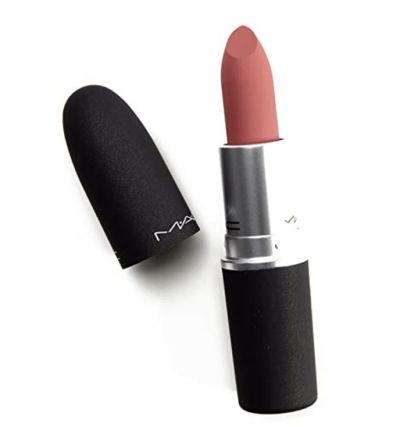 What's the difference? Firstly, the Powder Kiss Lipsticks may sound super drying, but they're formulated to retain moisture on your lips even while giving you the appearance of a soft matte lip. It's a lightweight, comfortable formula that you can build to a bold, full coverage look.
This formula is quite different from the creamy Matte Lipstick we all know and love from MAC. While the Matte Lipstick line is very rich and pigmented, they are matte and can feel slightly chalky over time. The Powder Kiss Lipsticks give you a beautiful buildable matte finish without sacrificing hydration.
The color difference isn't all that different in the end. The original Velvet Teddy is described as a deep-tone velvety beige, like Teddy 2.0. Although, when you inspect the swatches a little closer, you can see that Teddy 2.0 is slightly darker. While Velvet Teddy is more neutral, with rosy undertones, Teddy 2.0 is browner than it is pink.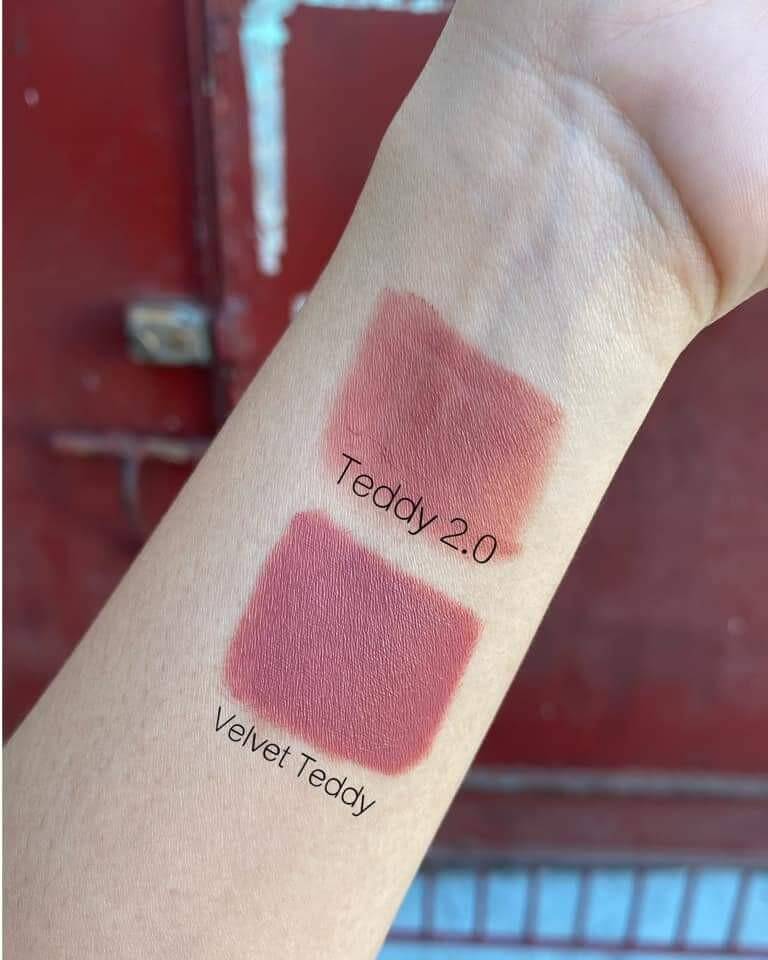 Teddy 2.0 is still neutral but will most likely suit deeper skin tones a little bit better than Velvet Teddy, which is slightly cooler and lighter. Although, this is after some very intense inspection of swatches. In reality, these two shades are so similar that you probably won't see a difference unless you do a side-by-side comparison.
The last difference to discuss is price. The new and improved Powder Kiss Lipstick costs more. For the $3 difference, I would recommend going with the Powder Kiss Lipstick Teddy 2.0, which seems like it has a more comfortable wear and more nourishing ingredients.
So, who won the battle of best matte lipstick; Velvet Teddy or Teddy 2.0? We're definitely going to have to go with the revised shade Teddy 2.0!
If you're attached to the Velvet Teddy shade and want to make the switch from the Matte Lipstick to the Powder Kiss Lipstick, you can finally make the leap without sacrificing your go-to shade.
Subscribe to our Newsletter