Dyson Airwrap Styler Review: Pros, Cons and If It's Worth Your Money!
The current wave of hair trends has centered around blowouts. The classically voluminous, 90s style of blowout uses a round brush to form big bouncy curls. While this style is fun and fashionable, it's not easy to achieve. Unless, of course, you have a blowout brush.
The viral styling tool from Dyson is great for all the different hair types out there; it will dry, curl, smooth, or straighten your hair using one tool with multiple attachments. The Dyson Airwrap Styler will replace many hair tools that you're currently using, which will simplify the act of getting a professional-looking blowout at home.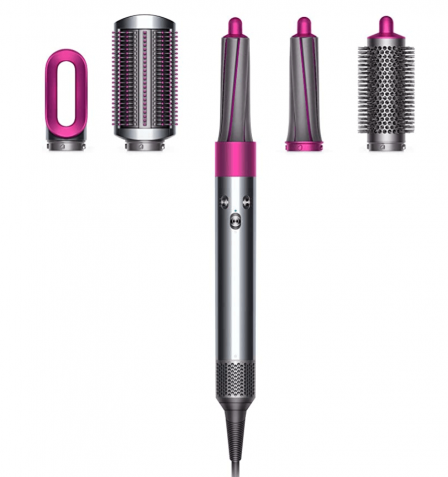 The concept behind the Dyson Airwrap Styler that gave it the popularity to be one of the most gifted products this past Christmas season is essentially styling your hair without the heat damage that typically comes from heat styling. How does it do this? It uses airflow to manipulate your hair without much heat.
The other types of blowout brushes on the market are under some speculation for causing hair loss and significant damage due to the proximity to extreme heat and tugging from the way the brushes are constructed.
This is what separates the Dyson Airwrap from other blowout brushes, significantly raising the standards of heat tools.
Dyson Airwrap Pros
The first pro that we want to mention regarding the Dyson Airwrap Styler is that it comes with a base want and 6 different Airwrap barrels that can be used on fine and coarse hair and target a ton of different styles. You can straighten or curl yourself and get voluminous curls by using the soft smoothing brush attachment.
It also comes with a non-slip mat, a storage case with a filter cleaner, and a leather-looking storage case which adds to the high-end feel of this styler. All this to say, you get a lot for $600.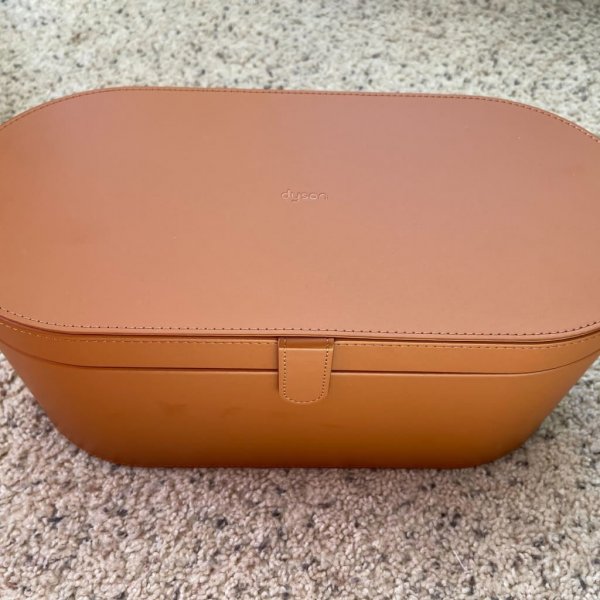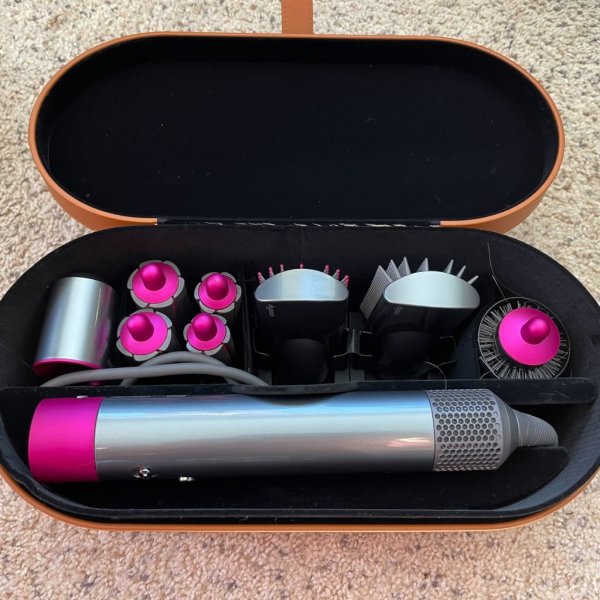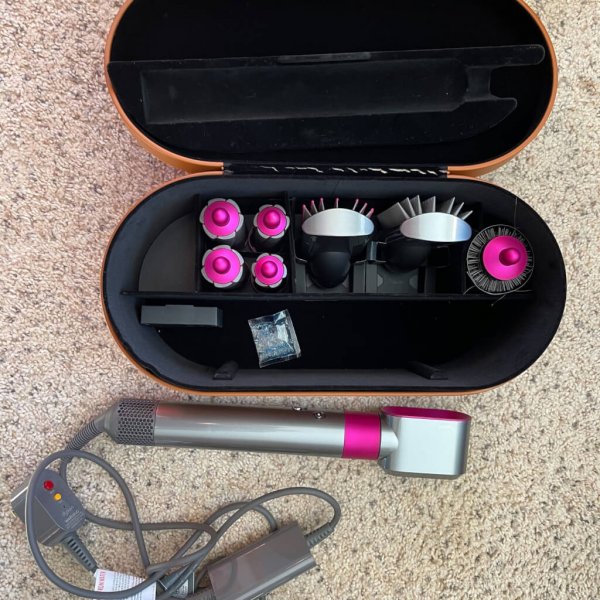 The next pro is that it will leave you with healthier hair than most other heat-styling tools. Like any tool, it uses some heat, but unlike most other styling tools, the Airwrap applies intelligent heat control never to get hot enough to do any real damage or cause dry hair. To put it quite simply, less heat equals less damage.
The way that the firm smoothing brushes are designed is also less likely to pull at your hair strands, avoiding the tugging-like friction you'd get from other blowout brushes. This means less frizz, fewer split ends, and hair loss.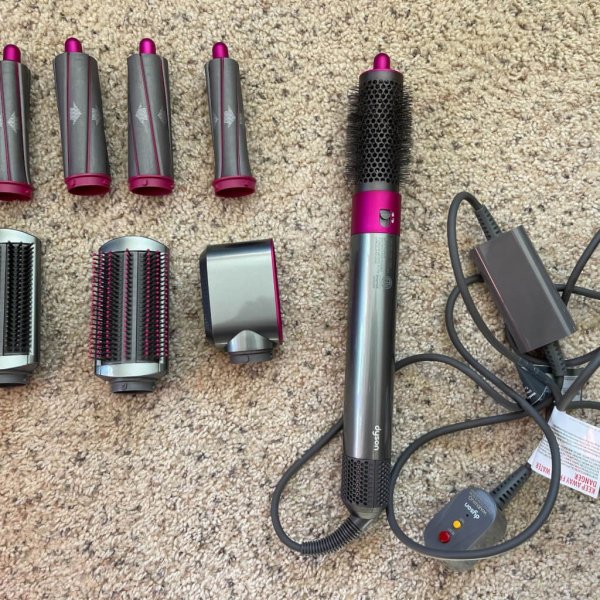 The last notable pro that we want to mention is styling time. Once you get the hang of the Dyson Airwrap, drying your hair will take you minutes. Since this product is meant to be used on damp hair after pre-styling it, the process of styling doesn't take very long at all.
This will cut your hair-styling time in half. If you're the type of person to get ready last minute or spend hours curling your hair with a wand, the Dyson Airwrap Styler will be an absolute game-changer.
Dyson Airwrap Cons
I know the Dyson Airwrap seems pretty foolproof. And in a lot of ways, it is. But, like any other product, it does have some cons. The first con is the price. This is a very expensive heat-styling tool, and many people can't afford it. It is certainly not considered budget-friendly.
Price aside, there are some concerns with the performance of this product. The first common concern seems to be with curls dropping or losing volume fast.
Many people reported that the amount of time your style will hold depend more on the products you use than the blow dryer itself, especially if you tend to have fine hair. It does take some experimenting with technique and product to get a style that will last all day.
Another con is that the barrels are too short for long hair. Many people with long hair reported having trouble getting their hair to fit around the barrel when curling it or using the straightener attachment. There is a longer barrel, but it seems smaller in size, leaving you with tighter curls that may not be everyone's preferred style.
If you have longer hair, this is a concern to consider before purchasing as it may not give you the style you're anticipating or hoping for.
Is it worth it?
While the $600 price tag will always be an issue with a high-end product like the Dyson Airwrap, it's up to us to decipher whether it's worth it for our hair type and hairstyling frequency.
Color-treated hair or anyone with extensions are two examples of people who need to be blow-drying their hair after every wash to maintain the professional style. Still, there are a multitude of reasons why someone may choose to blow dry their hair on the regular.
If you fall into the category of someone who is constantly blow-drying their hair, the Dyson Airwrap can save you time and a lot of extreme heat damage, preserving a healthy hair care routine.
Some people noted a trial period of about a month where they had to become familiar with the product before getting the hang of it. You won't get the best results before really nailing the technique, but once you do, your hair will look salon quality in half the time it would've taken you to use a hairdryer and a round brush.
The Dyson Airwrap is a great product that genuinely works; we know this. There's a reason that it is so popular, and it's because it's a great blowout brush. If this is something in your budget, we definitely recommend that you pick one up and try it out – if you can get your hands on one, of course!
Most Read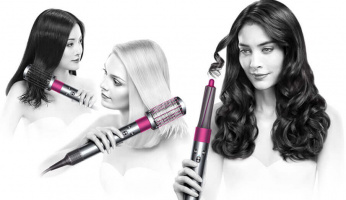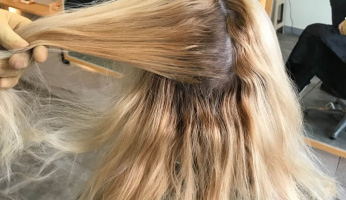 Subscribe to our Newsletter