4 Monochromatic Makeup Looks And How To Achieve Them!
If you're not a seasoned makeup pro, it can be hard to figure out what the best crease shades, lid shades, and eyeliner styles are for you. Figuring out a makeup look takes practice and artistic skill. But, for those of us who still want to look fabulous and glamorous, there are ways of simplifying our makeup.
A monochromatic makeup look is essentially using the same color in a few different shades to ensure a matching lip, cheek, and eye look. You can take this further with your nails and fashion, styling your monochromatic look with a monochromatic head-to-toe piece de resistance.
This makeup trend can be sweet, bold, or dark depending on the color that you choose. It's common to think that monochromatic means only one color, but that's not necessarily true. If you only use one shade, your makeup will be one-dimensional. To avoid this, you can choose a few shades within the color you decide to use.
For example, if your overall color preference is pink, you can also pair that with some form of red or maybe even magenta. Shades that border on pink or even different shades of pink will pick up different shadows and light and create a more complex look.
Monochrome makeup can also save you a lot of money in the long run by using one product in a few different ways. For example, if you love your red lipstick, add that shade on your cheeks and diffuse with a beauty blender for a tone-on-tone blush look!
Or you can repurpose your favorite liquid blush as an eyeshadow! There are a few different ways of rocking monochromatic makeup and we're going to tell you how as well as our favorite products to achieve these looks.
1. 90's inspired vintage brown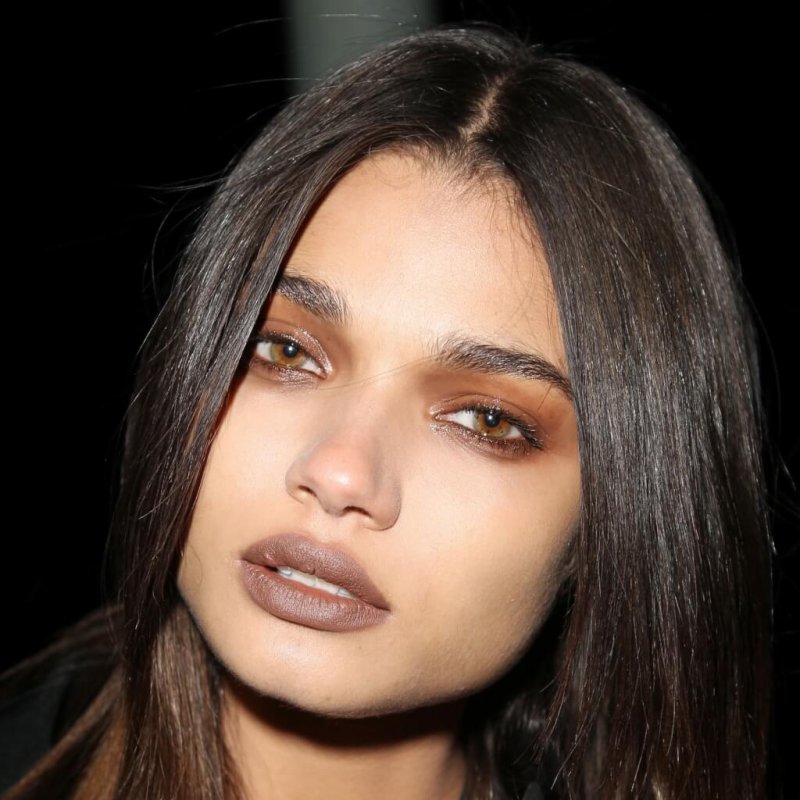 If you've been following the beauty trends lately, you'd know that 90s makeup has been coming back. Brown lipstick, smoky eyes, and lots of same-toned glitters. Using the same tones of browns or sticking to rich chocolate tones will help you achieve that monochrome 90s glam.
To help you nail this, try the Fenty Beauty by Rihanna Snap Shadows Mix & Match Eyeshadow Palette in 1. True Neutrals which features three matte shades in beiges and browns as well as three shimmers in brown, champagne, and cool pink.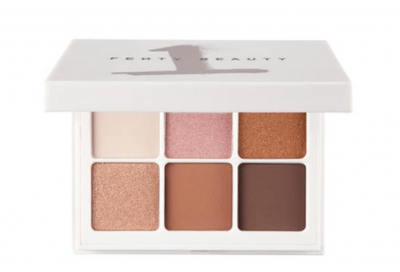 In true 90's fashion, for your lip, we recommend pairing those palettes with MAC Lipstick Matte. The Shade Antique Velvet is an intense brown that would look gorgeous with a smoky brown eye.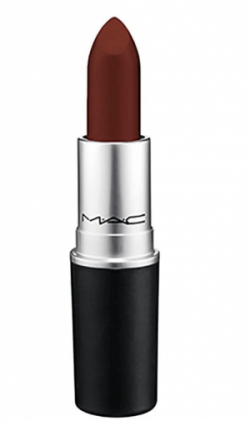 2. Plum, eggplant, and grape popsicle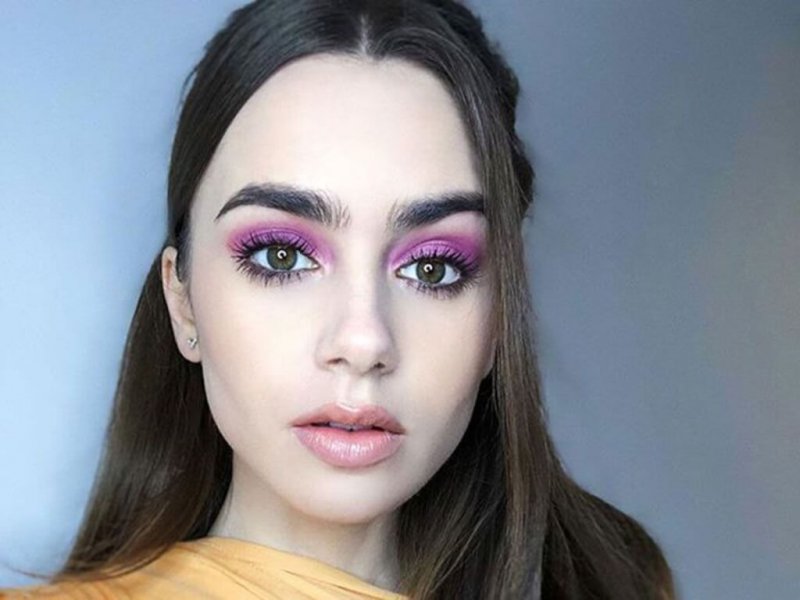 Another great color to center a monochromatic look around is purple. Purple is very flattering for a multitude of eye colors. It enhances the color of green or blue eyes, but it deepens brown eyes. There are also many shades of purples to choose from and work with to create a multidimensional makeup look.
To create a stunning purple eye makeup look, you need the Huda Beauty Obsessions Eyeshadow Palette in Amethyst. This eyeshadow palette has three awesome purple shades, with one deep plum for shadows and two pinky-purple hybrids that are awesome for your crease or lid.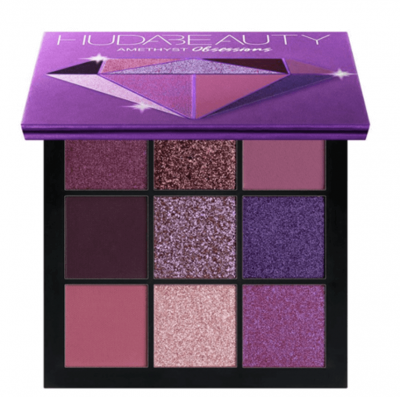 It also has three shimmers and three glitters for an extra glamorous touch, each coming in an array of cool and warm-toned purples.
For lip color, Smashbox's Be Legendary Prime & Plush Lipstick in It's A Mood pairs wonderfully. It's a red-based purple that gives off a deep wine-stained tint, hinting at the grapes used to make wine. If bold lips aren't your style, you can still pull off a plum makeup look.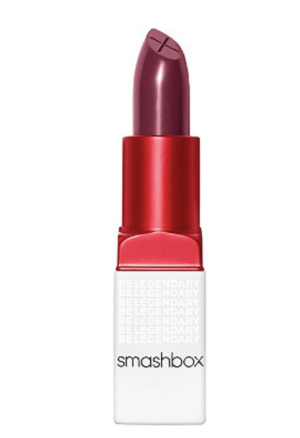 To finish off this monochromatic look, you can't forget the cheeks. We're bringing back this purple blush trend with Fenty Beauty by Rihanna Cheeks Out Freestyle Cream Blush in the shade Drama Cla$$.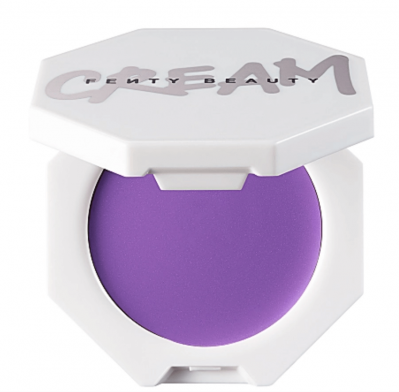 3. Sunkissed Coral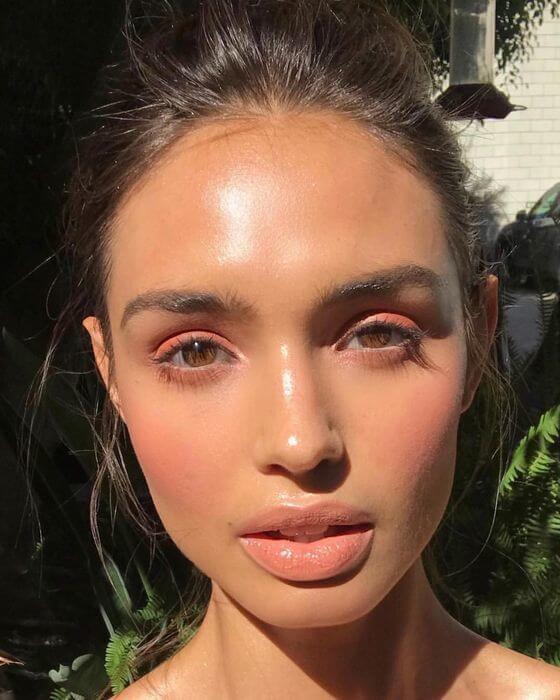 Peach makeup is very minimalistic and natural. It's a perfectly flushed, summer-inspired look. It brings back memories of sun-kissed noses and creamsicles. It's the perfect type of monochromatic look for the girls who like something more subdued and subtle.
The base of this look is going to be the Nars Liquid Blush in the shade Torrid which is a warm coral with golden shimmer. This blush was originally made popular by Madison Beer who swore by the shade Orgasm which is an orange-based pinky shade.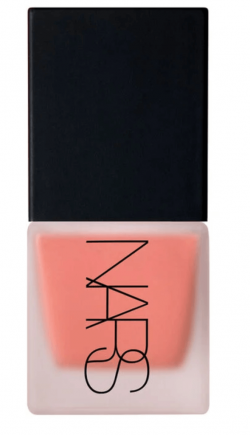 While the shade Orgasm is also quite peachy, Torrid gives off those warm summer vibes that we're going for. This formula melts into the skin, making it look like you're naturally flushed.
To pair with this blush, we have the Colourpop Coast to Coral Eyeshadow Palette which includes a variety of coral pinks, peachy nudes, and browns with a great mix of shimmers and mattes to create a minimal, monochromatic, but still complex eyeshadow.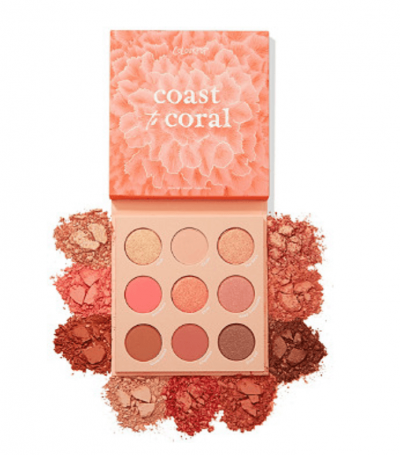 To glam up this look, you can add a full-coverage lipstick like the Makeup By Mario Ultra Suede Lipstick in Cam which is a natural peachy nude.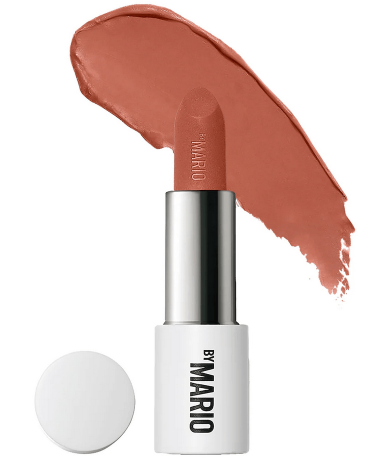 4. Romantic Pink
Pink is the heart of monochromatic makeup as we know it. Basing your makeup on your favorite shade of pink will give you a soft and romantic look that is still glamorous and fun.
For this look, we're basing it off of the viral Dior Backstage Rosy Glow Blush that Kylie Jenner brought into the limelight. The shade pink is a true, traditional pink that gives a beautiful and bright pink flush.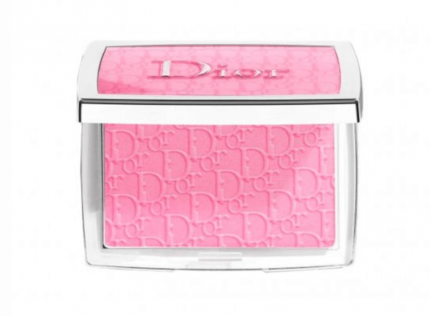 As for eyeshadow palettes, there are tons out there with beautiful pinks to explore, but our top pick is the Pat McGrath Labs Divine Rose Eyeshadow Palette: Eternal Eden – Divine Rose II Collection. It features a beautiful bright pink with a matching glitter shade, but it also has a softer version with brown undertones that are perfect for your crease or deepening up your outer corner for something smokier.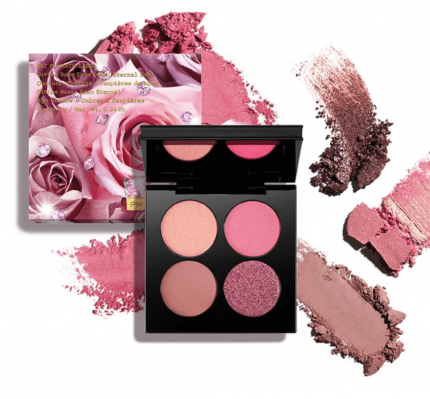 This look requires a beautiful pink flush and you have to use your judgment to find a pink lipstick that suits your skin tone. There are more pink lipsticks out there than hairs on our heads, so you definitely have your pick of the litter. That being said, our top pick for pink lipstick is the Anastasia Beverly Hills Matte Lipstick in Soft Pink.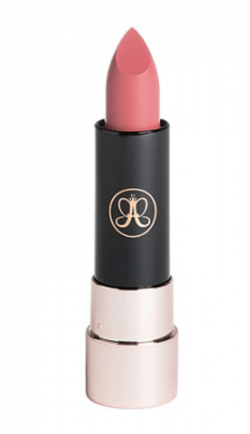 This shade is a beautiful blushing pink that is rosy enough to be a true pink but with a dusty quality to it that makes it more subdued.
Want to know a secret? You can achieve an entirely natural, monochromatic pink look using one product only. That's right, one! Benefit Cosmetics Benetint Rose Lip & Cheek Tint is a rosy, liquid tint that can be used on the lips, cheeks, and eyes. Talk about a one-stop shop!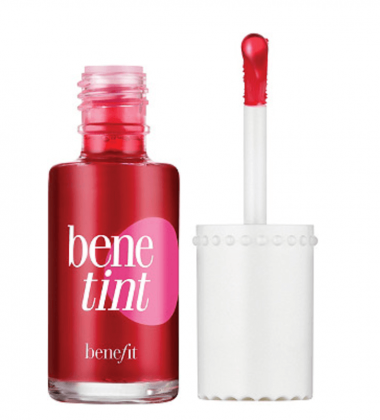 Subscribe to our Newsletter