Luxury Gift Boxes by The Box NYC
Buying gifts is never an easy task. If you don't have a clear idea of what to buy friends, family, and co-workers, it can be an absolute minefield. If the thought of endlessly sifting through tons of websites and wandering department store aisles makes you want to skip the party altogether, consider a curated gift box.
My new favorite discovery is The Box New York. No matter the occasion, The Box New York has a custom gift box for it. Whether you're celebrating an engagement, welcoming a new baby, or simply want to say thank you, this company curates thoughtful gift boxes with the highest-quality products and brands you will love: Antica Farmacista, Beau Brummel for Men, Brand and Iron, Formulary55, Little Giraffe, French Girl Organics, BirchRose&Co, Promptly Journals and more.
Luxe Reusable Custom Gift Boxes:
The company's custom gift boxes are beautifully packaged and offer various price ranges. They select only the highest-quality products and spa-like delights that deliver a "wow" experience. The contents of a gift are only part of the gifting experience – another important aspect to consider is the presentation of a gift. The Box New York luxury gift boxes and gifts are designed to make jaws drop, eyes widen, and hearts flutter. Packaged in their signature, hot stamped, fine linen gift box, with blush ribbon bow & Box tag. The boxes are reusable as a beautiful storage option for keepsakes, or as a catchall around the house.
Some of my favorite products in the gift box:
The luxe ribbed lounge socks in soft grey & pure white; by Carole Hochman. They are luxuriously soft & warm, these are the ultimate cozy essential.
Soothing Aromatherapy Linen Eye-Pillow with Organic Lavender; by TheBoxNY linens: This relaxing eye pillow is made with organic dried lavender buds, flax seeds & essential oil. The soft weight of the pillow gently soothes tired, sore eye muscles, while encouraging ease & sleep with the relaxing properties of lavender. Use heated, cold or room temperature. I have used it every day since I received it!
Bath Cubes in Honeycomb & Neroli; by Formulary55: Set of cube-shaped bath bombs, wrapped in Formulary55's elegant trademark botanical illustrations. Made of ground dead sea salts mixed with their signature scent blends. When placed in a full tub of water, the tablet fizzes and dissolves in the water making for a relaxing and soothing bath.
Coconut & Hibiscus Bath Soak; by BirchRose+Co: The stunning mixture of Himalayan pink salt & dried flower petals will captivate their senses by its sheer beauty & light, refreshing scent. This muscle-relaxing blend of soothing minerals & organic flowers creates an irresistible bath soak. *Certified organic *
Related: Key Pieces To A Stylish (and Serene) Master Bathroom
The Box New York goal is to give everyone an opportunity to feel like an A-List celebrity and a luxurious experience. Visit the theboxny.com and choose from exceptional gifts offered with simplicity and ease. In short, luxury gifts, expertly given.
Most Read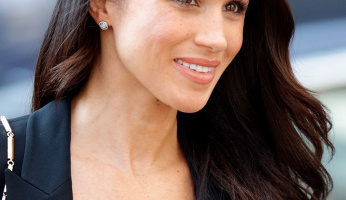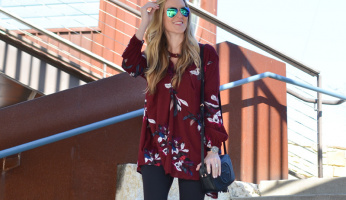 Subscribe to our Newsletter