Kristen Cavallari Style! Get Her Beachy Look At TheTrendBoutique.com!
There's a new beach body in town, and it's Kristen Cavallari. She's got a great legs and great style. Check her out in the Joie Kayce Flutter Sleeve Top. Fresh and feminine, it has cute vintage details and a classic fit. You will be playing Where's Waldo with the 2 birds in this shirt.
Did Kristen just grow 3 inches or are her shorts just the perfect fit? After a day of looking into this, we've decided that it's the Siwy Camilla Wonder Jean Shorts that did the trick. The cut-off short are as lengthening for your legs as they are comfy!
Kristen is about to sail away in the Pleasure Doing Business Four Band Skirt in Black and White Small Stripes.  The nautical-inspired skirt is a cute fit with its high-waist and bandage style details. Best of all, Kristen can just pull off the sweater and put on a slick dress shirt and she's ready for her nighttime festivities with Justin B!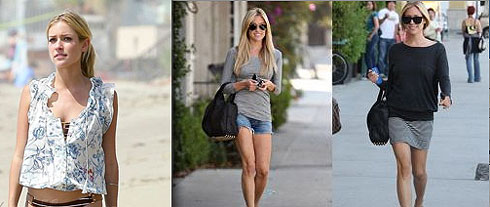 Most Read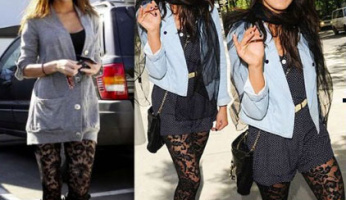 Subscribe to our Newsletter