Spring Training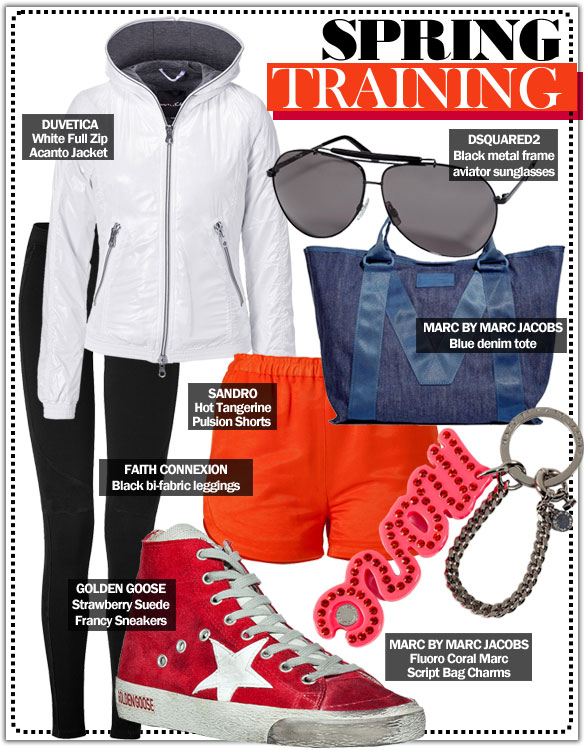 Knock your style out of the ballpark. Our team has assembled a list of pieces exclusively for spring training, from the most basic to the trendiest of trends. I've recruited help from a variety of designers to take your sporty look to something that is also streetwise. Cover all your bases with a basic legging, a chic pair of aviators, a fresh hoodie, and a basic tee…then hit the highlight reel with some trendy accessories: a vibrant sport short, a red hot sneaker, and a designer tote decked out with a sparkly charm.
1. Faith Connexion Black Bi-Fabric Leggings
The fundamentals. The black legging is still our favorite loungewear go-to. Wear from workout to weekend with Faith Connexion's moto styling, suede panels and sleek, skinny legs. Works afterhours with leather or lace!
2. Golden Goose Strawberry Suede Francy Sneakers
Francy Dancy. Got your kicks with these strawberry red sneaks. Styled in suede, they are finished with classic laces, decorative rivets, and a leather star cutout. A side zip makes for easy-on, easy-off. Pair back to skinnies and your favorite tee.
3. Dsquared Black Metal Frame Aviator Sunglasses
Shield the sun and make more plays with Dsquared's classic black metal frames. These aviators have all the lines of a classic, but in a mod monochromatic scheme. Dark lenses with logo detail.
4. Duvetica Full Zip Acanto Jacket
Sporty spice. This hot windbreaker provides warmth without any bulk. Its slim nylon shell is lined with cozy cotton and then finished with gathered sleeves, zippered pockets and a sporty hoodie. Wear to and from workout over yoga wear or running gear.
5. Marc by Marc Jacobs Bag Charm
Accessorize your gym look with Marc Jacobs sparkly tag-along. Clip to your gym bag or key fob for a touch of spring's neon obsession.
6. Splendid  Soft Melange Shorts
Designers and fashionistas are obsessed with tangerine in any form: be it a tank top or a cuff bracelet. Follow the obsession with Splendid's Soft Melange Shorts. Pair back to a tee and sandals and showcase those legs with curved hems, an drawstring waist and slant pockets.
7. Marc by Marc Jacobs Blue Nylon Tote
This large textile tote in navy blue stands out in a crowd, while it's unstructured style remains demure. Perfect for gym clothes, a trip to the farmer's market or travel, this handy tote is detailed with leather logo, handles, small side pockets.
Most Read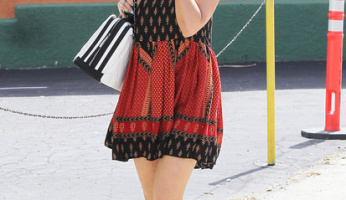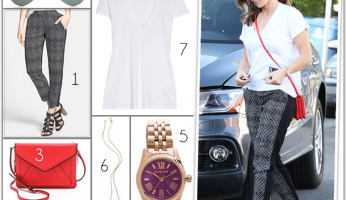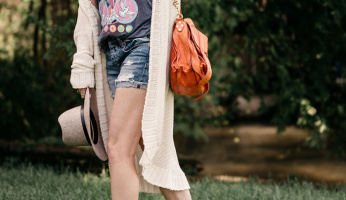 Subscribe to our Newsletter