How to: Wear Dresses in the Winter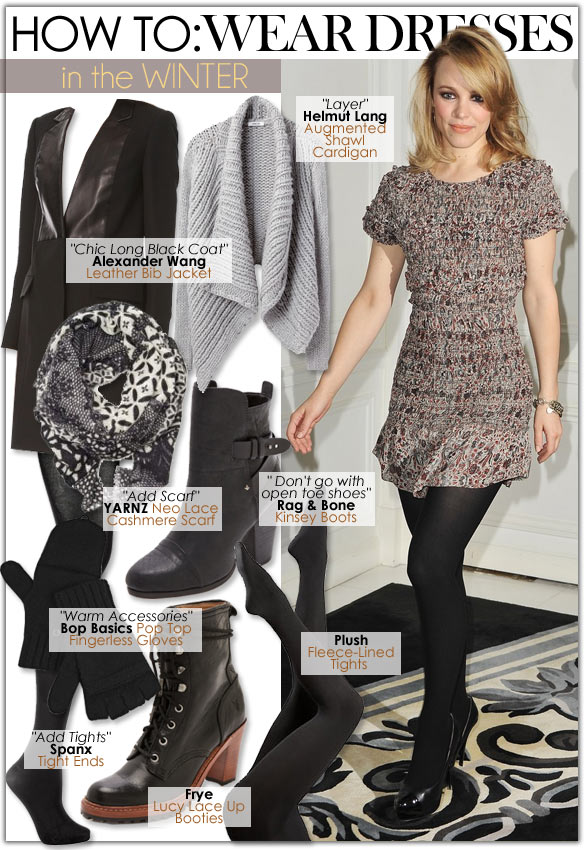 Winter's in full force with its slush and snow, frigid temps, and icy winds. Winter also has an ice age effect on dresses, wiping those beautiful summer styles out for months at a time. However, if there is a will there is a way. The temptation is to ditch our dresses for fleece-lined pants. But I'm just not willing to regulate my dresses to deep storage. Dresses are my go-to pieces, the easiest throw-on-and-go's I have in my repertoire. And for that reason, I'm standing firm on my opinion that dresses are a fabulous winter item. You can utilize your current dress collection by adding a few key pieces to keep you warm and cozy. Follow my guide (and Rachel McAdams' suggestion above) to wear dresses all winter long:
1. WEAR TIGHTS
Spanx Tight Ends: Tights add the warmth you need to wear dresses the whole winter through. Simply layer a black pair under your dress, like Rachel McAdams, and go! Cozy and comfortable, these Spanx also have the power to smooth your silhouette and shrink your shape.
Plush Fleece-Lined Tights: Not convinced that regular tights can keep you warm enough? Enter Plush tights. These tights keep your legs toasty warm with their fleece lining that are oh-so-cozy and yet so slimming. The advantages of layering without any of the bulk!
2. LAYER
Helmut Lang Shawl Cardigan: The power of layering ensures that you can continue to wear your favorite fall dresses for the winter season. Try a chunky knit shawl cardigan like Helmut Lang's belted over your dress and tights for an extra layer of warmth.
3. CHIC LONG BLACK COAT
Alexander Wang Tailored External Lining Coat: Looking for more polish than a chunky knit? When the occasion calls for a fancier frock, layer a chic long black coat over your dress. This Alexander Wang features ultra cool leather lapels to add an extra edge to your dress.
4. ADD SCARF
YARNZ Neo Lace Cashmere Scarf: A v-neck or a low scoop neckline can leave you vulnerable to winter chills. Cover up with a cashmere scarf. Black and white prints are this season's IT print, so it's a win-win with this Yarnz scarf.
5. DON'T GO WITH AN OPEN TOE
Rag & Bone Kinsey Boots: Combat the elements (rain, snow, icky mid-January slush) with your best foot forward. Leave your open toes on the shoe rack until spring and embrace a solid boot or bootie. Both look chic with dresses and tights, especially these sassy, solid Rag & Bone booties.
Frye Lucy Lace Up Booties: Power up against the elements. These Frye boots are so much more stylish than your usual snow boot, but have some of the same advantages, including a rubber lug sole for superior traction on slippery sidewalks. A lace-up ankle and high stacked heel keep you above the elements.
7.  WARM ACCESSORIES
Old Navy Fingerless Gloves: Sometimes the style is in the details. After layering up your dress with a sweater, tights and booties, add the finishing touches with warm accessories. These gloves go fingerless (for texting and using your i gadgets) or have a button-over mitten cover (for when the temps really dip).
Most Read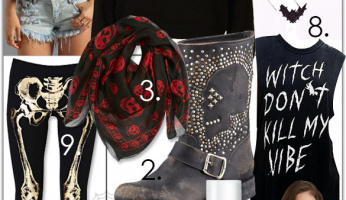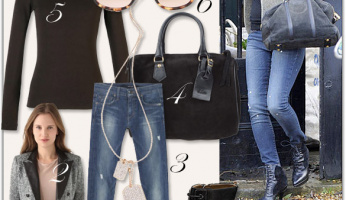 Subscribe to our Newsletter