Holiday In Plaid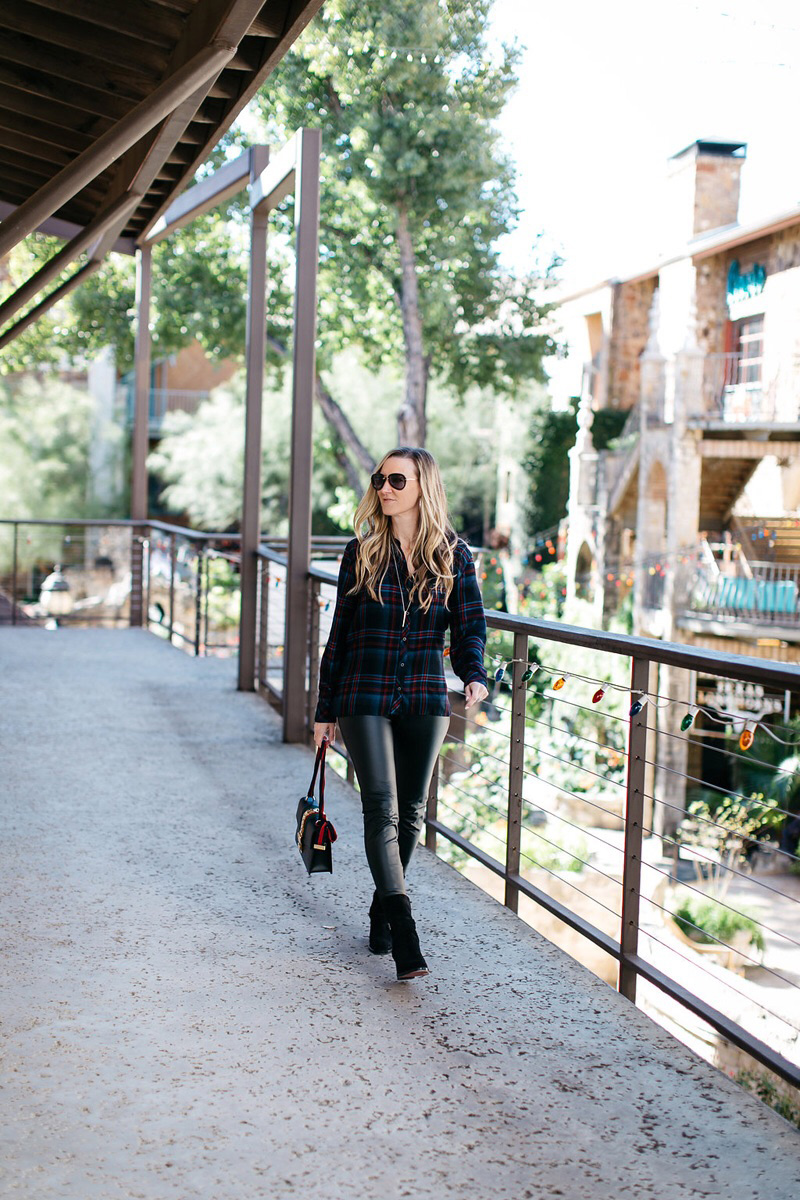 Happy Saturday, everyone! Maybe it's just me, but I'm definitely ready for the weekend to be here. Coming off of a busy week, I'm so excited to spend some time relaxing and sitting by our fireplace. Finally the weather is cooling down, and I'm eagerly getting into the holiday spirit (if you haven't been able to tell already!). I'm excited for holiday baking and watching my family's favorite Christmas movies, plus all of our other fun family traditions! I've being focusing on running errands and doing final gift shopping these past few days, so I've definitely worked on streamlining my outfits in the morning. I love the ease of throwing on a statement piece and having it tie a whole outfit together with ease. I also appreciate how put together certain outfits can be even with minimal amount of layering.
For example, these faux leather leggings from Nordstrom create a luxe look for a very frugal price ($28!)! I dressed them down with a high-low plaid button down from Michael Stars, which is so comfy and soft. I love this button down too because of its cut- it's semi-fitted, so it's casual but without any bagginess. Add in this Gucci shoulder bag (which I'm currently obsessing over), and the outfit comes together so well. I find that it's all in the combo of the dressier faux-leather leggings, the more relaxed style of the button down, and the traditional yet fresh Gucci shoulder bag.
I hope everyone has a great day!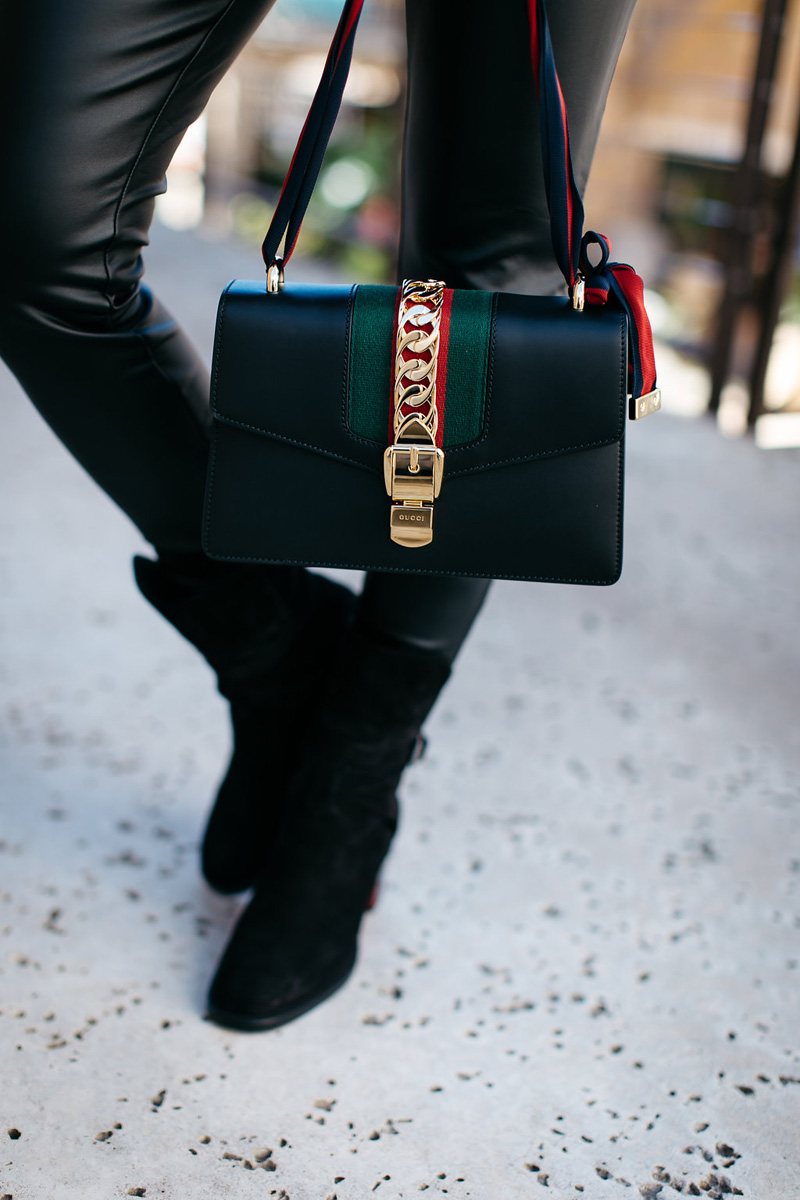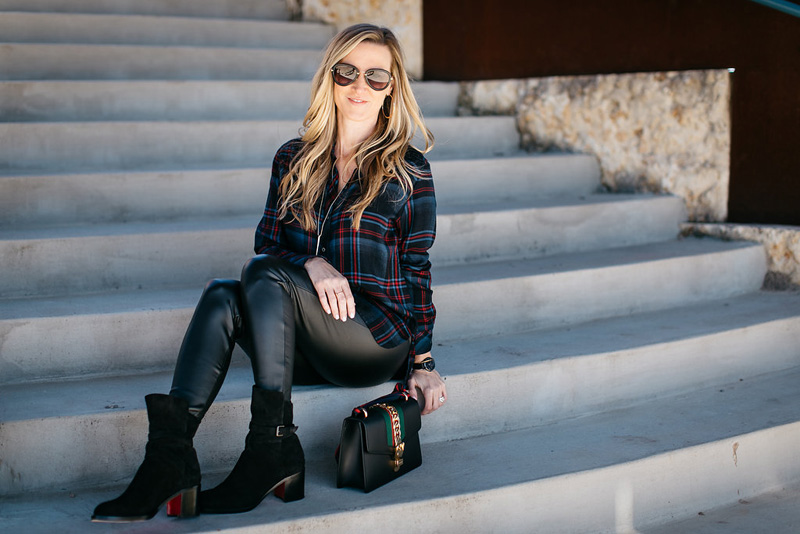 Most Read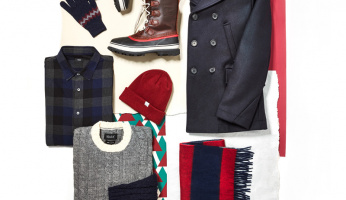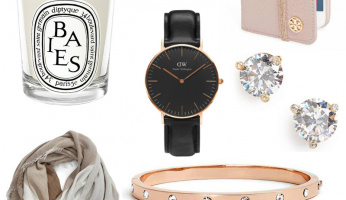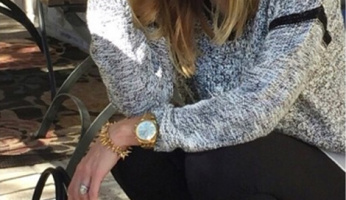 Subscribe to our Newsletter