Razor Burn: How Long Does It Last and How To Treat It!
Some people prefer to wax instead of shaving regularly because shaving can come with complications. It can result in Keratosis Pilaris, better known as strawberry legs; it can also increase the chances of getting ingrown hairs and give you some irritation and intense razor burn.
Razor burn is a common issue that can be extremely painful. It can show up in a number of ways, including a burning sensation, itchiness, red bumps, and irritated skin.
You are more likely to get razor burn the more you shave, and you're more likely to get razor burn in sensitive areas such as your bikini area and thighs.
So, how exactly does razor burn happen, and how can we prevent it?
Let's get into it!
How Do You Get Razor Burn?
Shaving causes razor burn. It can be caused by your technique, the razor you're using, or the products you use the shave with, such as shaving cream or gel.
Shaving with the wrong lubricant can give you a severe razor burn. Your skin needs something for the razor to glide on to avoid direct contact with it.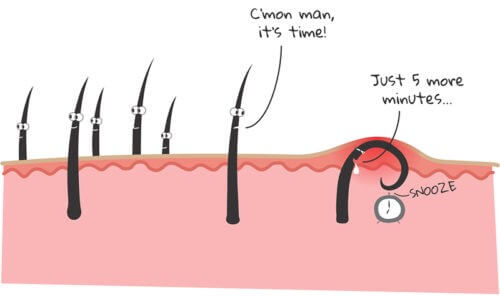 Dry shaving is one of the quickest ways to get razor burn. Thicker substances such as foaming shaving creams, conditioners, or even lotion can be great options.
The Gillette Venus PURE by Shaving Cream – Manuka Honey is a great paraben and sulfate-free formula that will protect your skin against friction and irritation as you shave.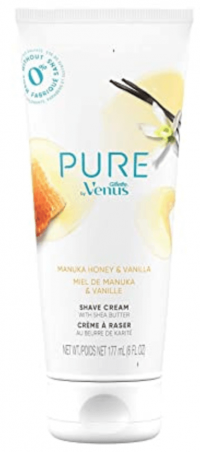 The eos Shea Better Shaving Cream for Women is also a creamy, thick product that will shield your skin from any contact with the razor blades, reducing your chances of getting razor burn while still giving you a close shave.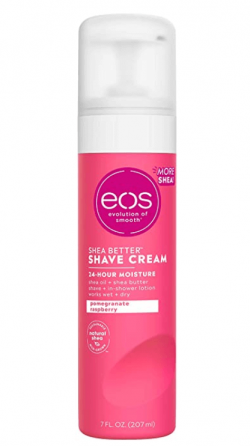 Another way you can get razor burn is by not exfoliating before you shave. Exfoliating will get rid of any dead skin cells or razor bumps that may appear on your legs. This will prevent the razor from snagging at anything, giving you a smoother and clean shave.
You may think exfoliation is unnecessary, but we can assure you that it's a very important part of preventing razor burn. You can always exfoliate with a mitt or loofah, but we love the Tree Hut Watermelon Shea Sugar Scrub because it's effective, affordable, and smells phenomenal.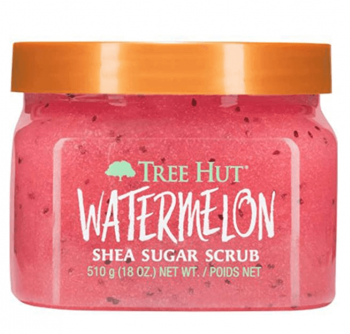 Razor burns can also result from the actual razor you're using. If you're using a one-blade, rusty razor blade, you can expect to leave your shaving session feeling more than a little irritated. Be sure to rinse your blades often as you shave and replace your blade to prevent any bacteria from clogging your pores.
Use a razor with a protective head and multiple blades to give you a gentler shave. Sometimes men's razors can do the trick, but if you're going to go that route, make sure you're using a good quality blade.
Something like the Gillette Venus Deluxe Smooth Swirl Women's Razor Blades is great because it includes a moisture ribbon that protects your skin from the friction that will cause irritation.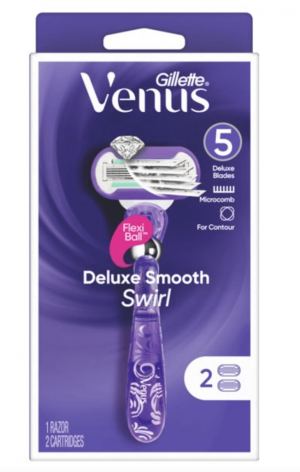 Schick Intuition Sensitive Skin Women's Razors have Vitamin E & Aloe that will leather and moisturize to keep your skin protected from the blades. Aloe will soothe the skin while Vitamin E will condition as you go.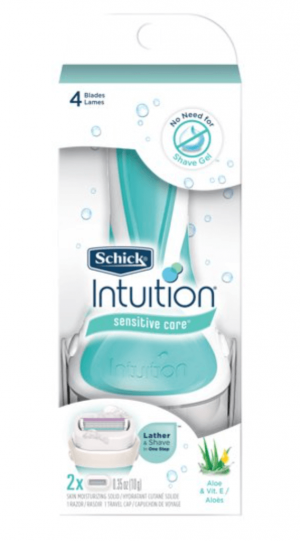 The last way to get razor burn is through your shaving technique. Rushing through your shave, using rough motions, or shaving against the hair follicles can all be factors that contribute to an aggressive shave and, in consequence, will irritate your skin. If you're experiencing razor burn, take another look at your actual shaving technique.
Are you being gentle and shaving with the grain? If not, try shaving in the direction that your hair is growing. This will be less abrasive to your skin. Also, ensure that you are not using a heavy hand when you're shaving.
If you're pressing too hard against your skin, you can cut yourself on top of ending up with some really painful razor burn! If you rush the process, you won't like the results.
How Long Does Razor Burn Last?
Razor burn can last for up to a few days. Typically, razor burn has to ease up on its own, but there are ways that you can soothe the area to speed up the healing process and get rid of razor burns.
Using a cold compress can help with redness and inflammation. If you are experiencing a burning or itching sensation, using cold compresses will ease the discomfort and help soothe the area.
You can also use moisturizers or natural oils to help calm the skin, bring down inflammation and promote healing. You can apply pure coconut oil or something along those lines, but they will leave your skin feeling greasy.
For a great, fast-absorbing moisturizer, try Lubriderm Daily Moisture Hydrating Unscented Body Lotion. It has vitamin B5 that will help to replenish and hydrate dry skin. It also melts into the skin quickly, so you don't have a sticky or greasy residue.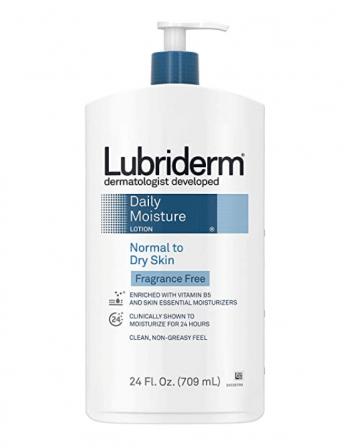 Jergens Ultra Healing Dry Skin Lotion is also a good emollient moisturizer to reach for as it includes a blend of vitamin C, E, and B that leaves the skin luminous, smooth, and supple. It absorbs into extra dry skin to penetrate five layers of skin, targeting the source of dryness.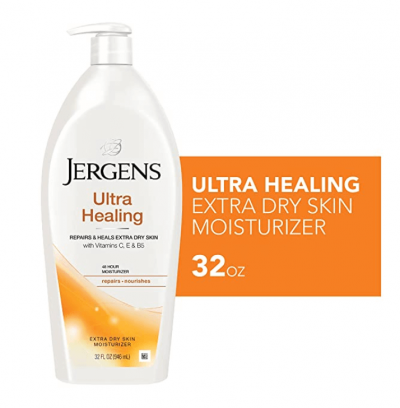 The last way to speed up the process of ridding yourself of razor burn is through aloe vera. Aloe vera is a traditional anti-inflammatory home remedy for sunburns, heat burns, inflammation, and more.
Pure aloe vera gel will calm the affected area and soothe irritation. It will leave your skin soft and supple while improving the look of redness. This trick is as old as time, but it's everyone's favorite healing tool to reach for, for a reason.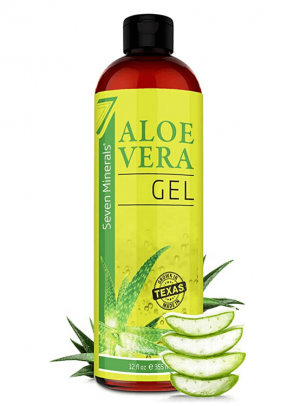 Subscribe to our Newsletter