How To Identify Your Hair Type And The Best Products To Use!
If you're having consistently bad hair days, maybe it's because you're not using the right products for your hair type.
Hair type determines the type of curl pattern that you have. People with textured hair may experience more than one curl pattern at once.
This makes it increasingly harder to find the haircare and styling routine that works for you. We're going to break down hair types and ways to maximize your curl patterns. First, we have to identify what your hair type is.
There are four hair types. Type 1 is straight hair, Type 2 is wavy, Type 3 is curly and Type 4 is coily. There are classifications under each type from a to c which is based on the size of your curls.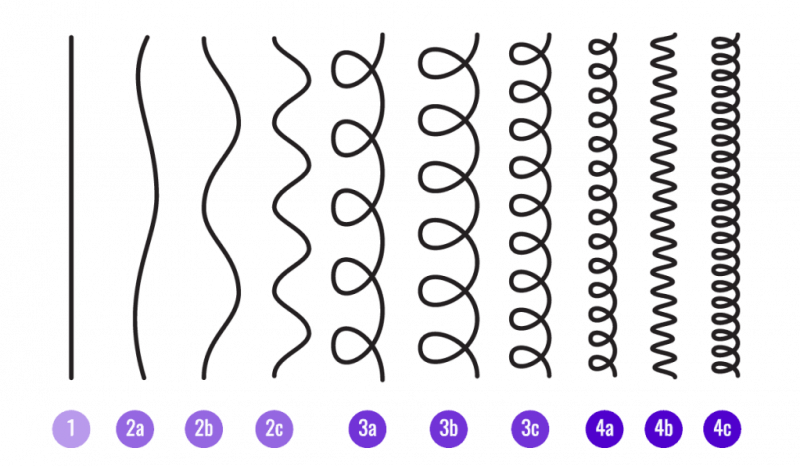 For example, someone with wavy Type 2 hair could have 2a hair which is a beachy wave or someone within the Type 2 hair type can have a kinkier wave and be classified as 2c. Let's go through each hair type.
1. Type 1: Straight
Anyone with straight hair is considered a Type 1. They have a wider pattern size to no pattern size at all. This type of hair can range from silky to thick, but what they have in common is that shine. With Type 1 hair, the oil from your scalp slides easier down the lengths of your hair, creating a shiny effect.
Type 1a hair tends to be flat, thin, and silky. For this type of hair, you'll want to concentrate on texturizing spray. The Boldify Hair Thickening Spray is perfect for straight hair, both helping in adding volume and getting rid of that ultra-sleek look.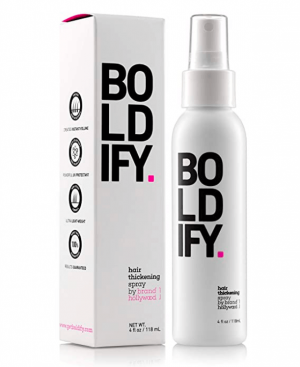 Type 1b is still pretty straight but may have some bends in the pattern. You may be one of those people who has to wash their hair every day to get rid of those greasy roots. Dry Shampoo should be your go-to. Try the OGX Refresh Revitalize Extra Strength Dry Shampoo with Argan Oil.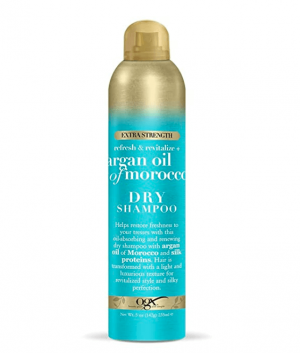 Type 1c is usually thicker and coarser, possibly a little bit frizzy. This hair type may be a result of damaged hair from chemicals, color, or heat. Hair masks or nourishing hair products will help repair those ends and manage frizz. Arvazallia's Hydrating Argan Oil Hair Mask is a deep conditioner to help repair damaged hair.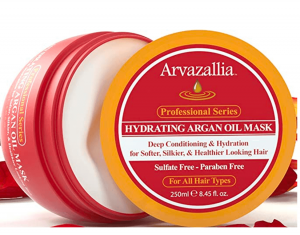 2. Type 2: Wavy
Wavy hair has a pattern to it. Whether they're as subtle as slight bends from root to tip, or more distinct, you have wavy hair. They can be those perfect beachy waves we're so envious of or even just fluffy, undefined bumps that you're not sure what to do with. Type 2 hair can be tricky because the products you choose affect how your waves will look.
Type 2a hair usually has a flat pattern that resembles the letter S. It's easy to blow dry or straighten because you're right on the cusp of Type 1 hair. It's not wavy enough that it's a distinct wave yet. Sea-salt sprays or any texturizing spray that will encourage your natural wave to form is what you should go for. The Ouai Wave Spray is a great product that will encourage your natural wave.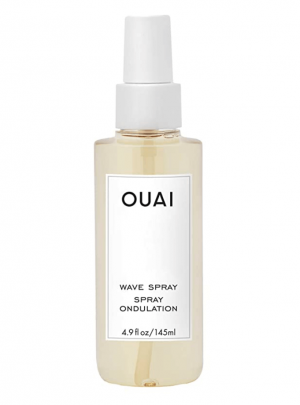 Type 2b is slightly more defined with more thickness to the hair. This hair type is prone to frizz, flyaways, and poofy roots. Any product that will hold and smooth your hair such as mousses will do the trick, allowing your waves to shine without weighing them down. John Frieda Frizz Ease Styling Foam is an affordable and effective option that will give you a lightweight hold while controlling frizz.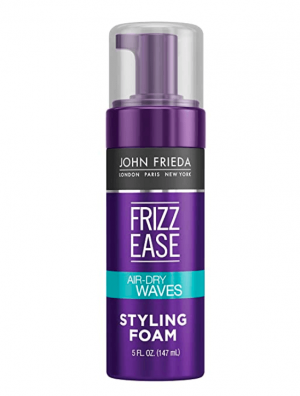 Type 2c is the most defined and can sometimes have a few curls hidden in there, usually closer to the hairline. Your pattern can be easily broken by wind and temperature, so they lose their shape faster. For this hair type, mousses and curl creams are the best for maximizing that pattern. Try out the Verb Curl Cream which is lightweight and nourishing, providing shape without taking away the softness of your wave.
3. Type 3: Curly Hair
For your hair to be considered curly, you must have pieces that spiral, curling like a spring. They should not be a flat S, but a three-dimensional shape. Type 3s can have different curl patterns mixed in, which makes it more difficult to get the same results after every hair wash day. Your style may vary depending on how it dries.
Type 3a hair in loose curls. Spirals, but still loose enough that they don't spring back when you pull at them. This hair type is usually thinner or finer and reacts intensely to humidity and other environmental factors. A lightweight curling mousse will do the trick since it's not heavy enough to weigh down your curls, but strong enough to give your pattern a hold. Sheamoisture Curl Mousse for Frizz Control will give you light and bouncy curls.
Type 3b hair has more spring to its step. They're tighter and more defined, usually thicker as well. This type of hair can get dry very quickly and benefits from fewer wash days or extremely nourishing hair products. They can also frizz up quicker. Curling creams and leave-in conditioners that have more weight to them are great for this hair type. It'll provide some moisture while locking in those perfect curls. Use the Marc Anthony Grow Long Vitamin E Leave-In Deep Conditioner to help with hair growth and prevent breakage.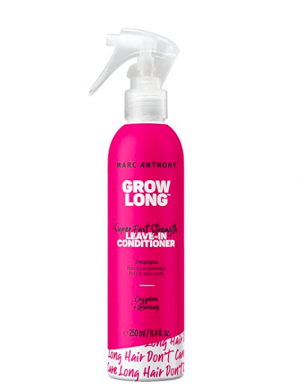 Type 3c hair is usually quite tight. Think Annie. Or, think of the viral curling hack that people were trying out using a pencil as their form. That's how tight 3c hair typically is. This type of hair has pizzaz and volume, and lots of hair. This hair type is susceptible to dryness, therefore lightweight hair oils, or nourishing weekly hair masks can help this problem. Olaplex No.7 Bonding Oil is a great option for split ends, dry or damaged hair.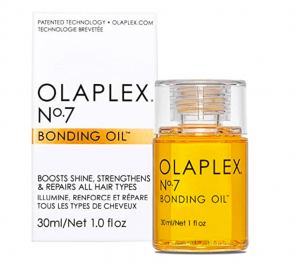 4. Type 4: Coily Hair
Coily hair is the most intense curl you can get. These are super tight curls that result in a ton of shrinkage. They take a lot of care as they can be dry and damage-prone. The volume of the curls can prevent products from actually coating every hair strand. This hair type is gorgeous and unique but needs a lot of attention and love.
Type 4a hair has very small, intricate coils that sometimes can have some 3c curls mixed in. It's a mishmash of springy, vibrant hair. But, you need some help keeping this definition as it can lose its shape pretty fast. Lightweight gels work best for this type of hair. If a gel is too thick it'll remove that springiness from your pattern. Try Carol's Daughter Coco Crème Curl Shaping Cream Gel for maximum hold without the greasy, crunchy finish.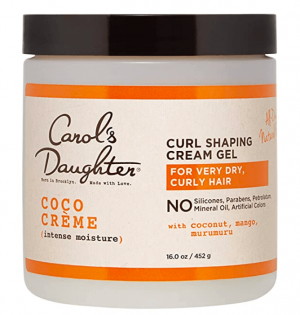 Type 4b is super prone to shrinkage. It has that signature Z shape to it but in an uber-tight fashion. This also means dry hair! It bends in a sharp, Z shape rather than spiraling neatly. It's important to keep this hair type hydrated. Leave-in conditioners or hair milks will be your best friend! Mix that in with your favorite gel and you should get a good ratio of moisture to definition. For that additional moisture, try the Biolage Hydrasource Conditioning Balm.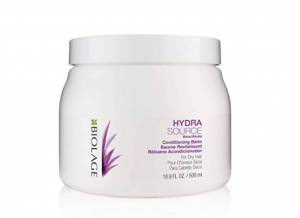 Type 4c is the tightest and kinkiest a hair pattern can get. It's the driest of all the hair types. You need hair masks, hair milks and, super nourishing leave-in conditioners. Hair oils won't do the trick for this hair type as it's too light. Opt for something heavier, something with more richness to it, or even a pure oil such as castor oil will do the trick. A stand-out product to try if you have 4c hair is the Cantu Argan Oil Leave-In Conditioning Repair Cream.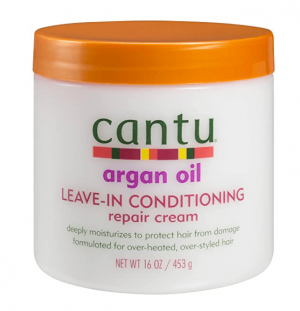 Subscribe to our Newsletter