Hailey Bieber's Fav Styles and Where to Find Them For Less
Hailey Bieber is known to have a great street style. Even on a casual Tuesday, she looks chic in her high-end fashion. Her outerwear choices usually consist of some sort of coat or blazer, giving any look a more grown-up feel. In her latest Vogue feature, Hailey walks us through a week of fashion. We're going to break down her looks and give you dupes for the designers.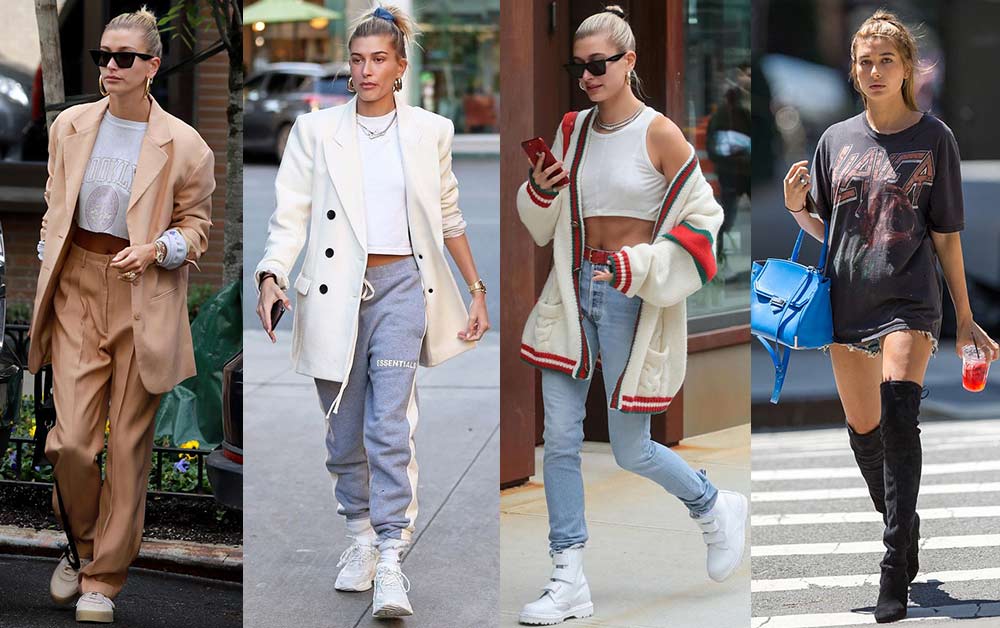 While most of her wardrobe is unattainable to the general public, some more affordable pieces have snuck their way in. For example, on Saturday, Hailey wears a Mango Polo Style Sweater in an oatmeal shade. It's a drop shoulder, cable knit style sweater that only retails for $60.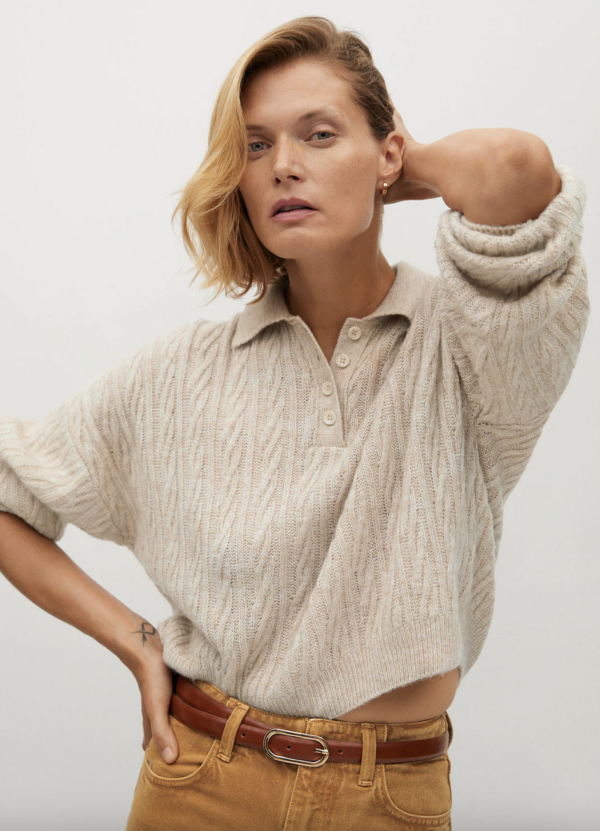 Being that Hailey is a Levi's ambassador, I expected to see some great denim. Her Levi's Wedgie Icon Fit Jeans are $98 and available on many different platforms. Levi's are a great option for looking good for less. The quality of their denim is great and there are various styles to choose from.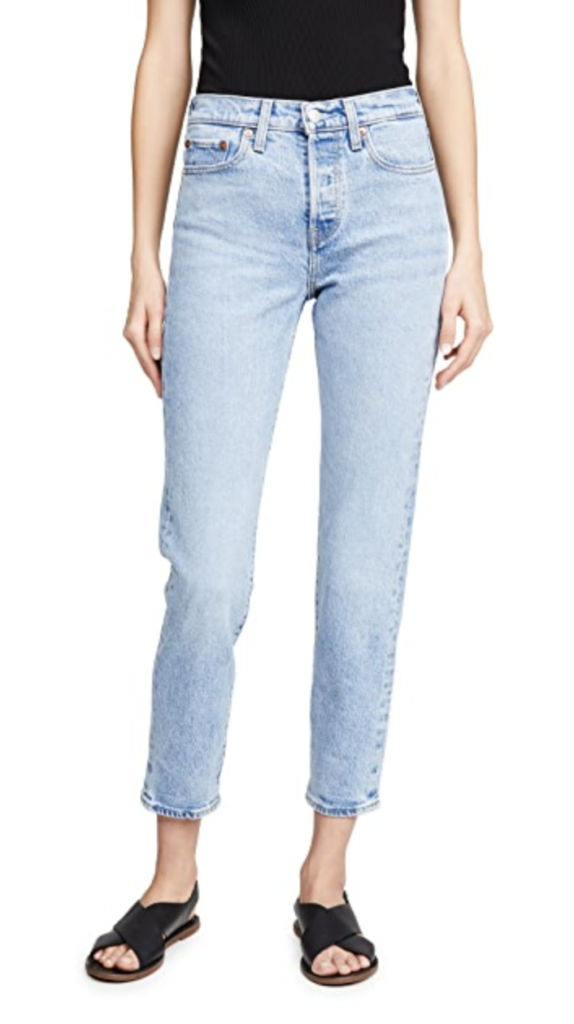 Don't be fooled by her sweater choice, most of her pieces are expensive and designer. In Friday's look, she wore the Wolford Memphis Thong String Bodysuit. We've talked about Wolford before for their tights, but Wolford is a very popular brand among celebs for their undergarments and basic pieces such as bodysuits, slip dresses, shapewear, stockings, and more. This bodysuit retails for $275.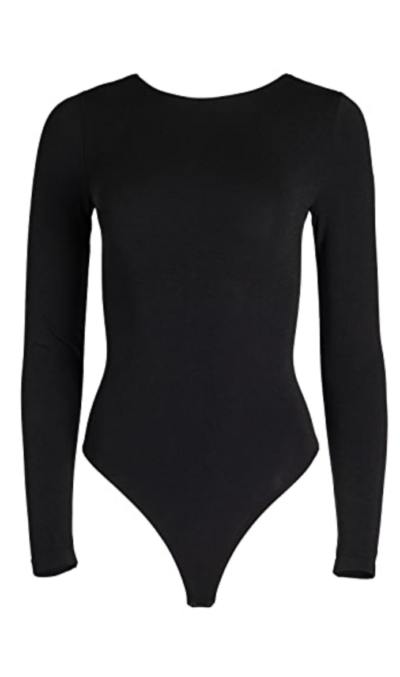 To get that tight, shapewear feel, the SKIMS Essential Long Sleeve Crewneck Bodysuit is only $78 and would look almost identical tucked into a pair of jeans.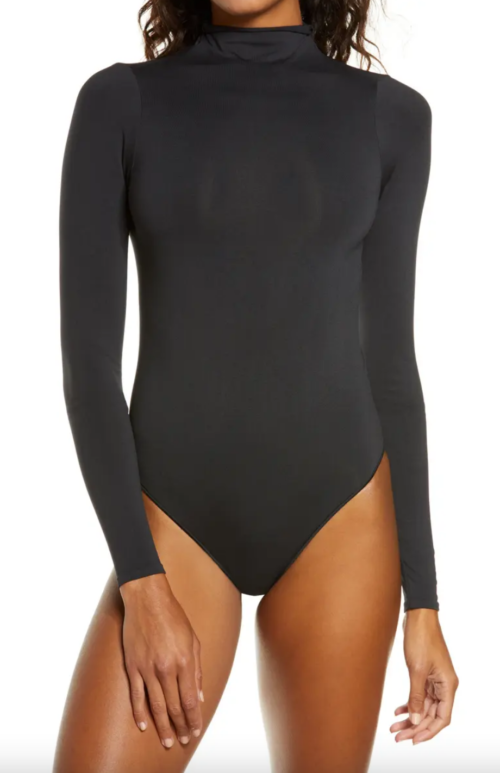 One of the most standout pieces in her week was her Maison Margiela Stretch Vinyl Coated Skinny Pants in black.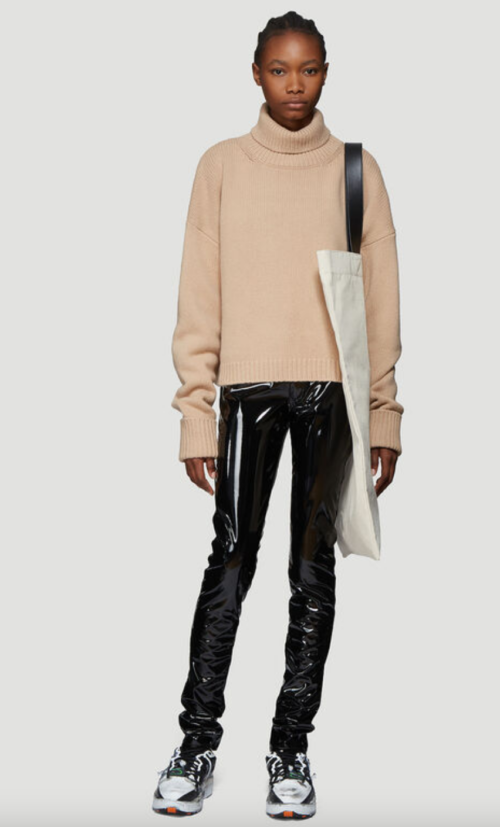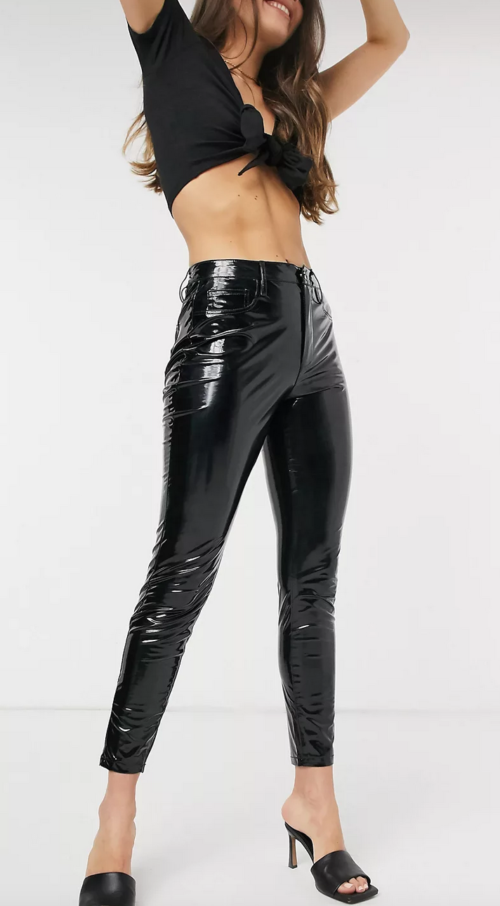 These are definitely a standout, statement piece with their high shine. A low-cost option for recreating this look is the River Island Vinyl Skinny Pants in black from ASOS. These pants are a fraction of the price of the original while keeping the integrity of the style. ASOS actually has a variety of vinyl pants to choose from. Another great option is the ASOS Design Petite Spray On Vinyl Pants. These have some bunching of the fabric near the calf, like the original pair. They're also just under $15.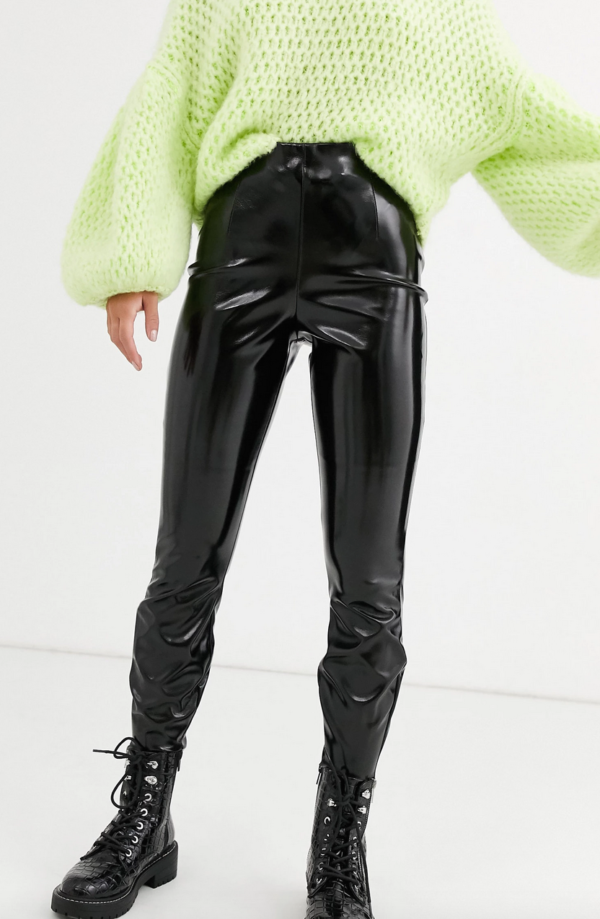 Lastly, for shoes, Hailey wears the brand The Row in the form of their Zip Platform Bootie. These boots are a flat platform with a center zip detail. The brand The Row is designed by Mary-Kate and Ashley Olsen.
Their simple cuts and great quality fabrics have skyrocketed this brand to the top of Hollywood's list. It's no wonder these boots $1200. The Depp Chunky Center Zip Boots in Black Leather from ASOS are just over $100 and they definitely give us The Row vibes.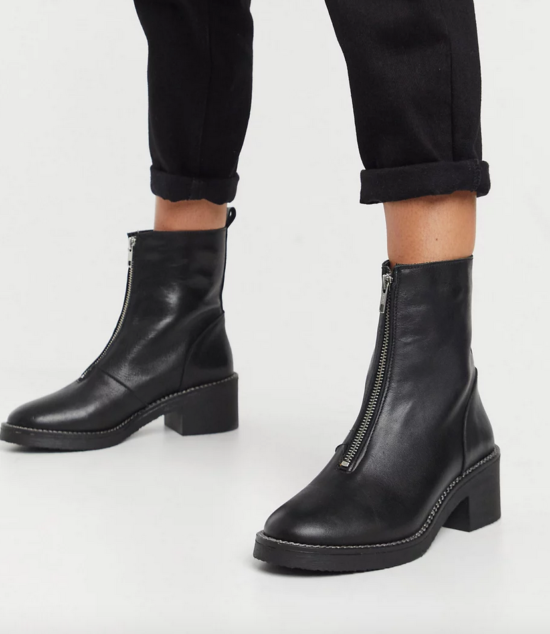 Most Read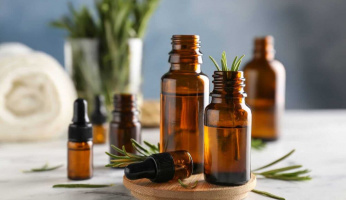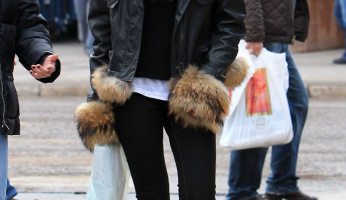 Subscribe to our Newsletter