Fall Style Guide
Fall 2013 is a season of duality, of opposites attracting. For every beaded, bejeweled rocker chick shimmying in an extravagant fur and short skirt, there's a minimalist sporting a sober dress that gives maximum coverage. For every over-the-top fur scarf, there's a discreet, long-closet-life purse. For every menswear-inspired tweed, there's gleaming velvet. Everything is being flipped and turned around. Bags, once the bearer of a thousand styling tricks, have turned understated and barely stand out from what they're worn with (in fact, some designers are camouflaging them with the clothes), while the humble coat has suddenly ramped up the action, roaring down the runways from New York to Paris in versions beaded, zippered, embellished, and richly plush. There's also been a gender swap as Savile Row tweeds morph into Hitchcock heroine–worthy clothes that echo the mystery and glam of the forties, fifties, and early sixties. In the end, all this comes down to the edit: The way women decide to make the pieces this season work for their wardrobes.
Edited by: Virgina Smith
1. Burberry London Gabardine Trench Coat: Invest in an assured classic with Burberry Gabardine Trench Coat. In an understated shade and timeless design, this perennially chic coverup will coordinate with everything from tailored suits to cool off-duty looks.
2. Balmain Black Semi Gloss Diamond Pattern Blazer: From the office to a night on the town, there isn't anywhere Balmain's blazer won't go. Keep it casual with a loose-fit tee and leather pants, or smarten it up with a printed shirt.
3. CURRENT/ELLIOTT The Stiletto Carriage Jeans: Double denim is all the rage right now and this pair of   Stiletto Carriage Jeans is the perfect way to start your look. On-trend cropped ankle, low rise, ultra-fitted silhouette flatters every curve. Pair with a graphic print tee and sneakers or a silk blouse and heels.
4. CHLOÉ Leather Pumps: Merging '60s mod with effortless Parisian style, Chloé creates these quietly glamorous pumps. The cool contour heel and pointed shape are classic and feminine while the gold mirror-trimmed block heel gives this pair a modern look. Wear yours with a pretty blouse and skirt.
5. Nancy Gonzalez Crocodile Tote: A luxe choice for everyday, this roomy accordion tote from Nancy Gonzalez features incredibly chic croco skin and a roomy divided interior. Team with a tailored sheath, knit jacket and pumps or an cropped jeans and tee duo.
Most Read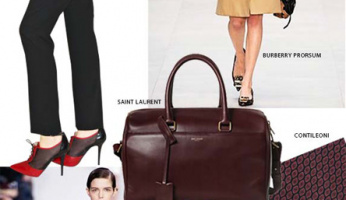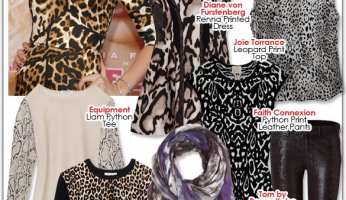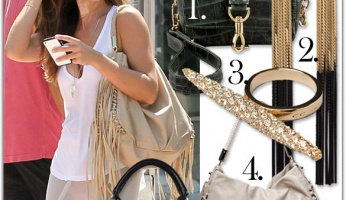 Subscribe to our Newsletter