Designer Spotlight: CC SKYE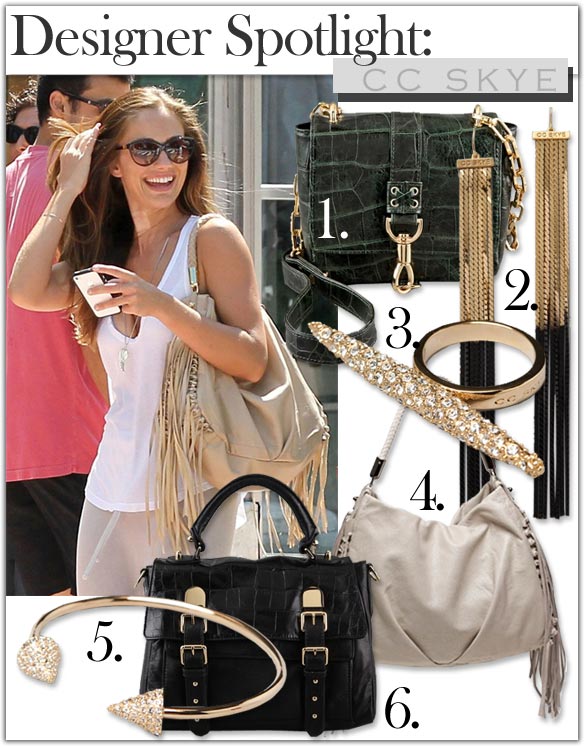 CC SKYE seeks to fuse "uptown elegance with downtown edge," and she does so consistently, season in and season out. Whether its a chunky gold bangle, a pave-encrusted spike, or a luxurious handbag, SKYE marries the best of glam and rock in her pieces. She's inspired by her travels, and her perfectly polished style comes from years of experiences in a variety of music, fashion, and television arenas. Her well-rounded life is exactly why her creations appeal to fashionistas and celebrities the world 'round.
1. CC SKYE Annie Hall Cross Body Bag ($350)
Channeling a cult classic, this bag does Annie's iconic style justice. Fall in love all over again, 1977 is back again with this chic croco bag. Rich emerald color with chunky gold chain insets and cone studs at the shoulder strap.
2. CC SKYE Voyeur Earrings ($150)
Definitely inspired by the seventies, these danglies are ready to hit the floor. Frame your face and get noticed with these 18k gold-plated earrings with two-tone snake-chain fringe.
3. CC SKYE Pave Spear Ring ($132)
Pack a punch. This pave-encrusted spear is set on a slim gold band, but makes a statement across all your fingers. Get the knuckle ring look without letting a double band hold you back.
4. CC SKYE The Rich Gypsy Bag ($620)
Boho-inspired, but made for a downtown girl, CC found her gypsy roots with this bag. Luxurious leather in a neutral bone hue with rows of fringe, pleating, and deluxe hardware. Its oversized hobo shape has room for ALL of your essentials (and some nonessentials, too).
5. CC SKYE Mercy Spike Bracelet ($162)
Have mercy! CC married a slim gold bangle with pave-encrusted spikes for the perfect balance of glam and rock. Pair with your favorites or let it stand alone, this bangle can't go wrong.
6. CC SKYE Upper East Side Satchel ($650)
Go NYC with this compact satchel. Made for work, but transitions to after hours drinks effortlessly, this basic black bag makes its mark with CC SKYE's signature gold hardware. Rolled handle and detachable, adjustable strap.
Most Read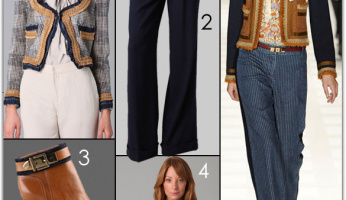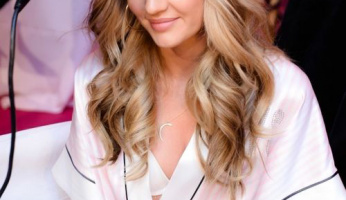 Subscribe to our Newsletter