Designer Spotlight: Kendra Scott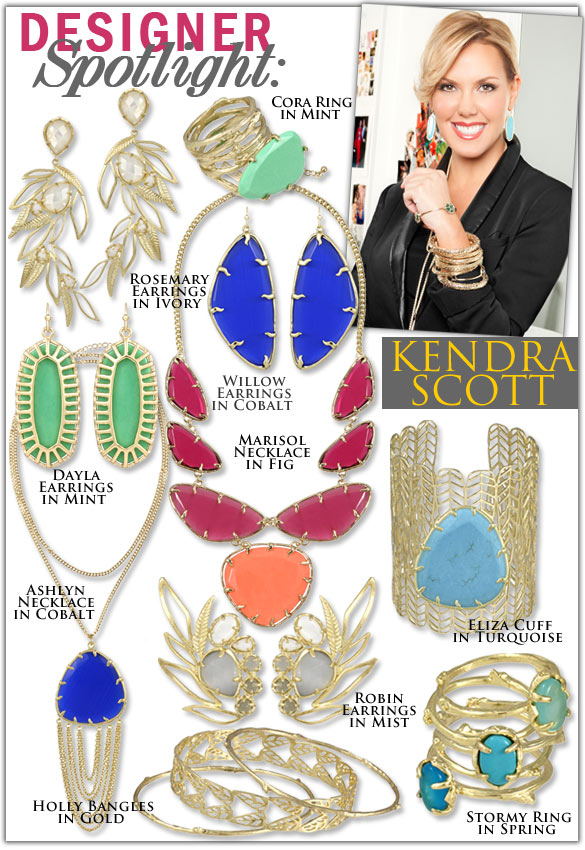 Cobalt, coral, and turquoise blue…my favorite colors for spring have come alive, set in gold. This morning I'm excited to spotlight a fellow Austin resident, who's also a jewelry designer known the world over. Her designs tap into trend, but have a classic quality that comes from organic, found-in-nature shapes and colors. The combination is striking, and celebrities have noticed (Sofia Vergara, Eva Longoria, Cameron Diaz, Hilary Duff, Katherine Heigl and Brooklyn Decker…to name a few).
Wondering who this stunning designer could be? I'm pleased to introduce Kendra Scott: designer, mother, philanthropist, and fashionista. She sent me her favorite picks, all from her spring collection. Read below for her take on these lovely designs. Her pieces are my favorite way to bring springtime color to my current wardrobe!
Dayla Earrings in Mint – "A chic, modern spin on our beloved Elle Earrings, the Dayla Earrings incorporate lush goldmetal around our signature oval stone, and I especially love them in our bright new mint stone as an alternate to turquoise."
Stormy Ring in Spring – "Because of the rich stone's ability to compliment so many colors and textures, turquoise has been a fan favorite since I can remember. This adorable set of turquoise tinted rings is perfect to pair with any pair of earrings or necklace and can be worn stacked together or spread out across your fingers."
Marisol Necklace in Fig – "There's nothing I love more than a statement necklace because of its ability to truly transform an outfit, and the Marisol Necklace does just that."
Willow Earrings in Cobalt – "Electric blue was hot on the Spring 2013 runways and our cobalt stone radiates the hues' vibrant properties. Complete with rose thorn prongs, the Willow Earrings make an organic statement that is sure to turn heads."
Eliza Cuff in Turquoise – "Intricately palm-etched gold and an asymmetrical nugget stone make this cuff unique. I especially love the turquoise stone in this cuff because of its tropical feel."
Cora Ring in Mint – "This ring is unlike any of our other rings and I absolutely love the organic feel the wrapped gold andpebble stone takes on, especially in our vivid mint stone. This ring pairedwith a fresh coral manicure is a sure showstopper!"
Rosemary Earrings in Ivory – "These are some of my favorite earrings in our Tropic Chic collection because they are justplain beautiful. The way the palm-etched gold falls from the post so gracefully alongside the stones makes for an ethereal earring and I absolutely love the added dimension and elegance the ivory mother of pearl stone gives off."
Ashlyn Necklace in Cobalt – "This pendant necklace is so perfect for spring and is reversible too – you can either highlight the gorgeous stone or show off the palm-etched metal."
Holly Bangles in Gold – "These are the perfect everyday bangles for spring – lightweight with a tropic chic feel. "
Robin Earrings in Mist – "These are some serious stud earrings, and can be worn whatever way you choose – with the leaf-etched gold at the top or the cluster of ombre stones. My favorites are in the mist colorway, which incorporates slate gray with ivory and could pair with a number of things in your spring wardrobe."
Most Read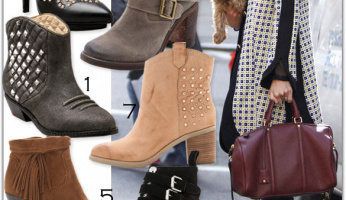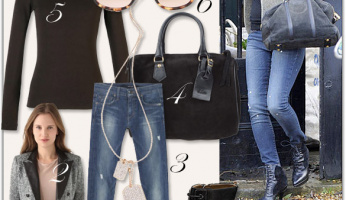 Subscribe to our Newsletter