Halloween TV Exclusive: Wait Until You See the Costumes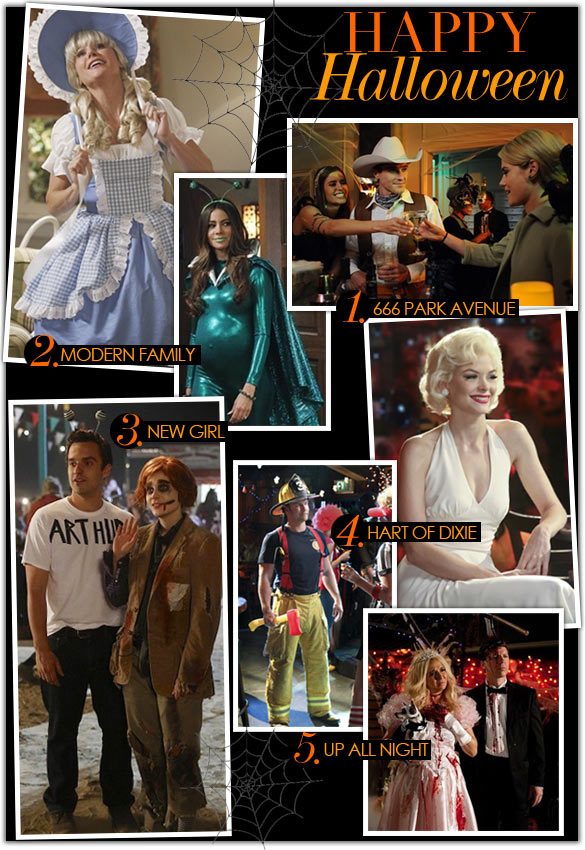 Since Halloween is a mere 8 days away, it's time to prep your costume for all the Hallow-bashes coming up this weekend. As a special treat, Halloween is coming a little early this year (well, for ABC at least) with special spooktacular episodes of Suburgatory and The Neighbors. Scoop! You will get the biggest laugh ever seeing Cheryl Hines and Jeremy Sisto dressed as Barbie and Ken!
I've got sneak peak looks at some of my favorite shows and their annual Halloween episodes. From drama to comedy, everyone gets in on the fun…
1. Modern Family: Playful costumes are where it's at for ABC's Modern Family. Clare Dunphy's favorite holiday is Halloween, and although she usually takes the scary route (e.g. a murdered bride), Julie Bowen's character goes as sweet Lil' Bo Peep this year. I've been waiting to see what wardrobe was going to do with Gloria's baby bump, and I wasn't disappointed by Sophia Vergara's costume. Catch more style from the ladies of Modern Family here.
2. Hart of Dixie: Traditional glamor. The small town of Bluebell, Alabama embraces glamor for their Halloween party. Lemon Breeland (Jamie King) might not be able to find a subway grate like Marilyn Monroe, but she might be able to nab a hunky NYC fire fighter! More Hart of Dixie style…
3. Up All Night: Comedic timing. Up All Night parties for Halloween in an episode titled "Ma'am'd," where Ava (Maya Rudolph) dresses up as Carrie, and is backed up by funny man Sean Hayes (guest starring as "Wait"). Together Ava and Wait create a haunted house for the neighborhood…we're sure to get more laughs than screams this Halloween! See the non-Carrie version of Up All Night style here.
4. 666 Park Avenue: Small town style in the big city. Newbie New Yorkers Jane Van Veen (Rachel Taylor) and Henry Martin (Dave Annable) go as an unlikely pair: a down home cowboy (embracing those country roots) and an Alfred Hitchcock character from The Birds. The real drama is not about the costumes, however, as The Drake offers up its own chills and thrills. More spine-tingling style from 666 Park Avenue here…
5. New Girl: Jess and her boys do not disappoint in this funny free-for-all.  Jess (Zooey Deschanel) and Nick (Jake Johnson) use their quirky personalities to create their costumes, but you'll have to tune into New Girl for the official titles of their Halloween alter egos. More one-of-a-kind Zooey Deschanel style here.
Most Read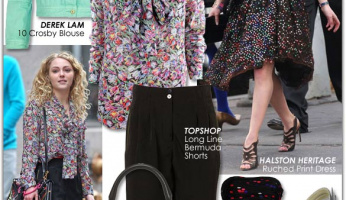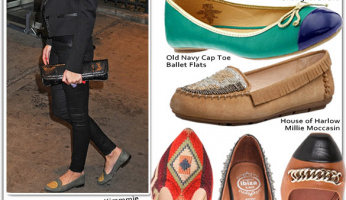 Subscribe to our Newsletter