Designer I Love: Stuart Weitzman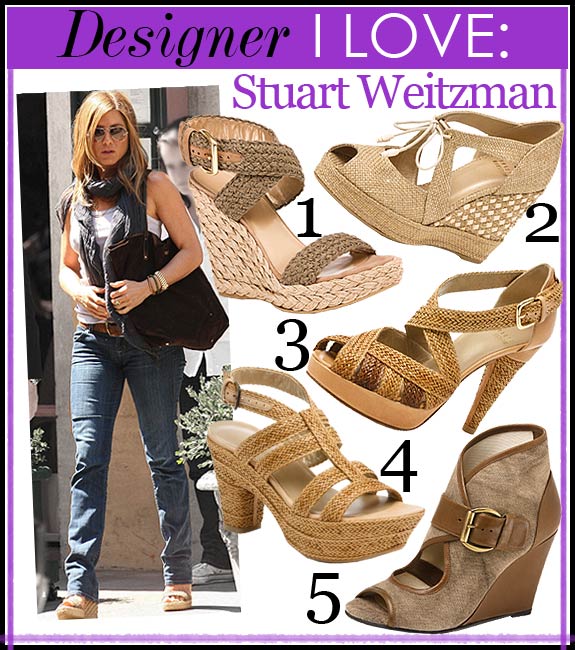 'Tis the season of the platform and wedge! Decidedly retro, platforms and wedge sandals are a must for styling the maxi dress, the mini skirt, and flared jeans. I don't think anyone has done these iconic styles better. Finished in natural materials like jute, linen and rope with detailed crochet and braiding, Weitzman's sandals are chic,
sophisticated and take on the boho seventies trends. Celebrate the summer season with one of these beauties:
1. Alex Swamp Crochet Wedge ($365)
Seen here on Jennifer Aniston, the Alex wedge looks as wonderful with jeans as it does with a dress. This espadrille with its neutral crochet tone is sure to be your summer go-to sandal.
2. Tyrol Tan Miami Canvas Wedge ($375)
The Tyrol has the over-arching collection characteristic: the must-have wedge heel. Styled with a subtle double-color weave, Tyrol will certainly get noticed. This lace-up peep toe goes from office to office party in a snap.
3. Bradford Camel Laniard Wedge ($375)
Braiding is a chic boho detail of the season. This stunning material is seen not only on its straps, but also on its heel. I envision this sandal taking any summer dress from so-so to so-fabulous!
4. Weavit Camel Laniard ($365)
Another trend in the collection is the platform block heel. This style has plenty of little peek-a-boo details, and with its chunky braided heel offers plenty of that retro seventies style.
5. Liveley Wedge ($345)
The Liveley bootie wedge is oh so sexy and sophisticated with its peep toe, center cut-out and buckle closure. Finished in a warm neutral palette, this wedge can traverse the seasons, going from spring
to summer to early fall with ease.
Most Read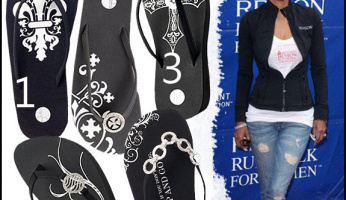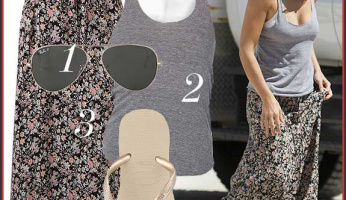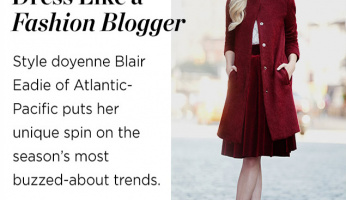 Subscribe to our Newsletter