11 Unique Christmas Gift Ideas For the Person Who Has Everything
Christmas can be a stressful time, especially if you're used to buying things when you need them. Throughout the year, we tend to buy ourselves what we need, forgetting that the gift-giving holiday is coming up. When
Christmas finally surfaces, we all realize that there isn't anything that we actually need. While some of us may have an extensive wish list, there are some people on the other side of the spectrum who insist there's nothing they need because they already have everything.
Well, for the people who already have everything, what are you supposed to get them?
We have a list of 11 unique Christmas gifts to get for those stubborn, hard-to-buy-for loved ones.
1. Kate Spade Knott Airpods Pro Case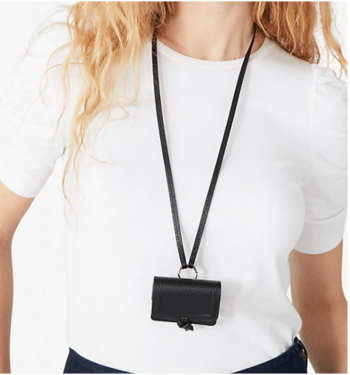 The Kate Spade Knott Airpods Pro Case is for the girls who like to accessorize at all times. This protective AirPods pro case is a pebbled leather, mini purse design with a leather lanyard strap.
You can wear it around your neck for a secure fit that'll ensure you never lose your AirPods again! It's an elegant and stylish way of carrying around your AirPods.
2. Custom Name Necklace
There's no better way to show someone you care than to get something personalized. Custom necklaces where you can spell out somebody's name or initials is a very thoughtful gift. They are also a lot more affordable than you might think.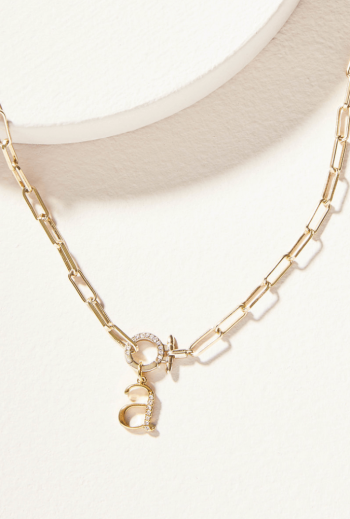 Stella & Dot has a beautiful and simple initial necklace that's perfect for any age at only $52. Frasier Sterling has two options at $65. The Custom Star Crossed Lovers Necklace is a 14k gold plated necklace with letter charms that you can spell out a name with.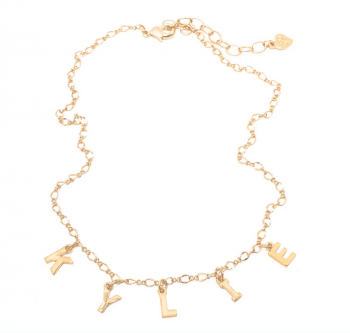 3. Allure Beauty Box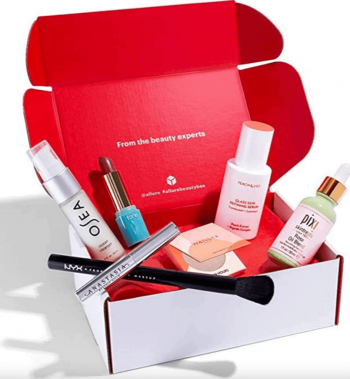 If you have someone in mind who is an avid beauty collector, the Allure Beauty Box is perfect for them. Allure is one of the largest beauty-based magazines in the world, known for its in-depth product reviews and Best of Awards.
It's a monthly subscription box where you receive six+ editor-approved products valued at over $100 along with three+ full-size items. You get a free gift with your first box and free shipping in the contiguous US!
Their December Allure Beauty Box is a $23 box valued at $250. It will include eight products of which four are full size. Their holiday special includes free bonus bundles. You'll receive a free bonus bundle when you sign up for a three-month or annual subscription today, worth up to $397.
With all these awesome deals, you can't go wrong with this Allure Beauty Box! Great for all ages, definitely worth your buck.
4. Leather Gloves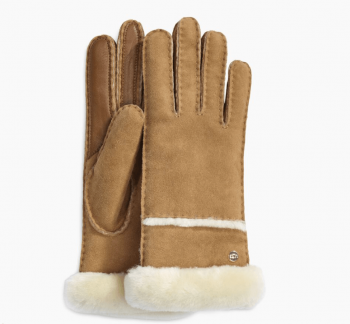 Leather gloves are an awesome gift for that person who seems to have everything. They're stylish, warm, and unique enough that we doubt they already have a pair! There's nothing like a pair of leather gloves to dress up any winter outfit.
We love the Genuine Shearling Leather Tech Gloves from UGG. With the genuine shearling trim keeping the harsh cold from reaching your hands and the leather exterior, you have the perfect balance of fashion and functionality.
5. Activewear Sets
You don't have to spend a fortune on activewear sets from Gymshark or Lululemon. If you have a gym junkie friend, try out these well-rated Amazon active sets that are cute, comfortable, and functional.
The Fafofa workout outfit for women is a two-piece ribbed seamless crop tank and high waist yoga leggings set. It features a quick-drying fabric with moisture-wicking technology to let your skin breathe. With tummy control, full-length workout leggings as well as removable pads in the cropped sports top, this is a sexy take on a classic workout set.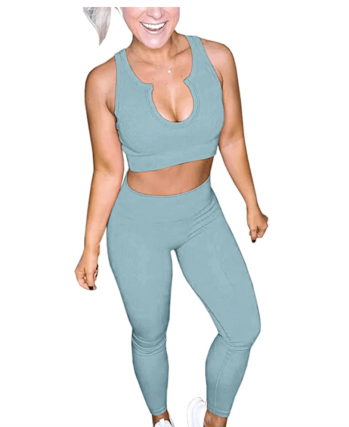 6. Tie-Dye Kit
This is for the hippie friend who loves vintage, thrift flips, and hand-me-downs. Help them upcycle their recycled wardrobe with a tie-dye kit! Around the $20 mark, tie-dye kits make an awesome stocking stuffer as well. It's a fun, interactive, and unique gift that will give your friend some creative freedom in their closet.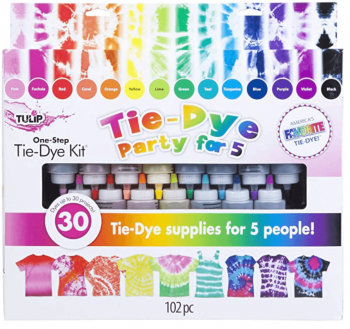 The Tulip Tie Dye Kit features non-toxic fabric dye and 15 easy-squeeze bottles of popular colors. It includes a step-by-step technique guide featuring over eight designs to choose from. The dyes are machine wash safe, keeping their bold and bright vibrancy through repeated washings.
7. Silk/Satin Pillowcase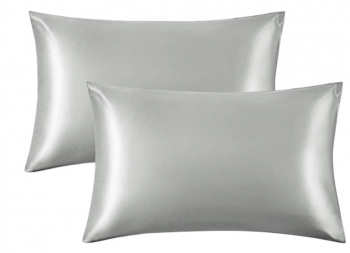 For your friend with curly hair, try a silk pillowcase. Silk pillowcases reduce frizz and flyaways as well as protect your hair from fallout due to harsh friction from other fabrics. Cotton can be drying and pull out essential oils from your skin. Great for hair and facial hair alike, this satin pillowcase will protect delicate hair from creases and tugs, split ends, and more.
Bedsure Satin Pillowcase is a two-pack for $8.99. it comes in various shades including gold, silver, white, black, and some deeper jewel-tone shades. With over 200,000 positive reviews on Amazon, you can't go wrong with this gift!
8. Face Steamer
Skincare junkies unite! Do you know someone who is obsessed with skincare? For the girls who take their skincare routines a little too seriously, or for the girl who goes for their biweekly facials, this face steamer is the perfect gift.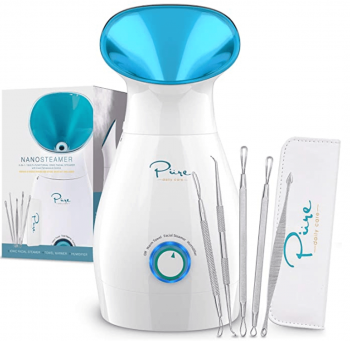 Steam is used to open up our pores, allowing the products to penetrate our skin even deeper. It also helps to remove mud masks and tough products a lot easier by softening them up. There are tons of facial steamers on the market and it can be hard to choose the right one. Check out our full post on the best-rated, most-loved facial steamers that you can get in time to put under the tree.
9. Revlon One Step Hair Dryer
The cult-favorite Dyson Airwrap Round Brush is way too expensive to gift anyone this Christmas. But, the Revlon One Step Hair Dryer and Volumizer Hot Air Brush is a great alternative.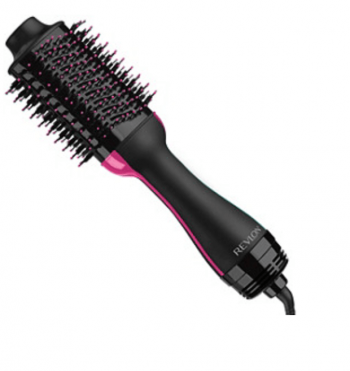 For only $35 and with over 300,000 happy customers, this is the ultimate gift for the hair-obsessed friends and family. Tik Tok has recently gotten the Revlon One Step to go viral for its ability to give you a blowout at home.
It's affordable, easy to use, and a perfect Christmas present. For a more in-depth view of different brands to choose from, check out our post on the best affordable blowout brushes!
10. Phone Ring Light
We support the side hustle that is Instagram. Selfies are a tricky game and lighting can really take it to an influencer level. Selfie Ring Lights are a great gift for your social media influencer friend.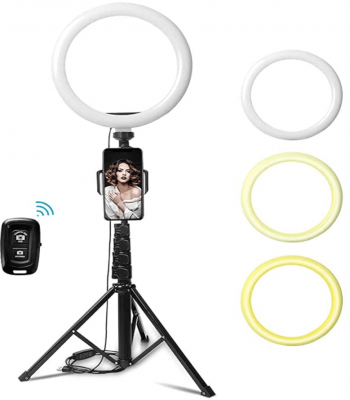 MRZ Dimmable Ring light with an extendable tripod stand and LED circle lights will give you the ultimate selfie lighting. Featuring three-color lighting modes including warm light, cool white, and yellow light.
It can be easily adapted to most USB port devices with two mobile phone holders. You can take photos or record videos at any time through the wireless remote control. It's also affordable at only $30.99.
11. Classic White Sneakers
You can never go wrong with a classic pair of white sneakers. Everyone needs a blank canvas shoe that goes with everything. Sneakers can be expensive, but they don't have to be. Here are some options on all ends of the spectrum so you can get the white sneaker that suits you best.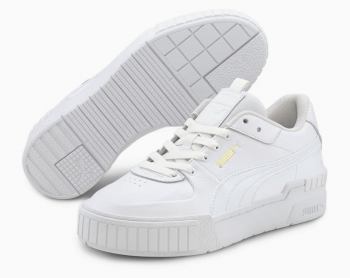 The Puma Cali Sport Sneakers in Triple White are the perfect chunky white sneaker. It has a slight platform and perfect everyday style. The chunkier sole is trendy ant the lace-up front makes them sturdy and easy to wear. Slightly on the lower end for a white sneaker, these retail for $90.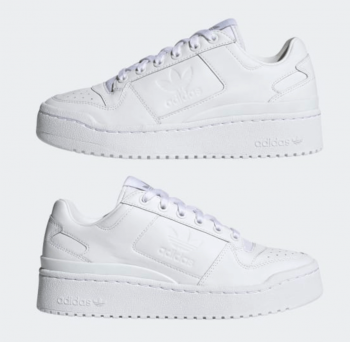 The Adidas Originals Forum Bold Sneakers in Triple White are definitely a favorite. They have a low-profile design with lace-up fastening. Textured grip tread and a durable rubber outsole make them great for transitional wear from season to season. These are average in price for a white sneaker at $100.
Subscribe to our Newsletter