Celebrity Style Holiday Gift Guide: Glamour Girl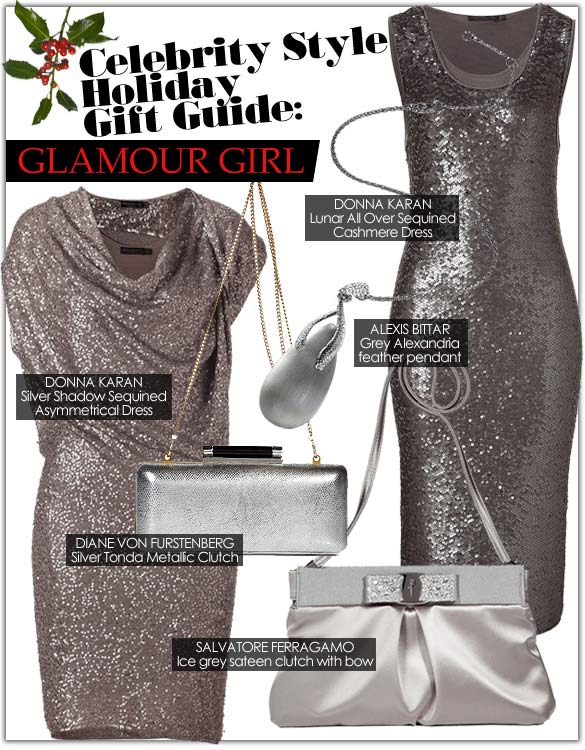 Classic glamour lights up the holidays with a modern twist, from sophisticated cocktail dresses to glittering accents that sparkle with a yuletide cheer. Look for timeless shapes with subtle detailing for ladylike chic, and add your own personal flair with baroque accessories, from a precious jeweled clutch to a beaded cape. Whether you've been naughty or nice, there's no better time to shine!
1. Donna Karan Lunar All Over Sequin Cashmere Dress ($2000)
Moonlight magic. Fine silver-gray cashmere is knit into a scoop neck, sleeveless dress that hugs your curves all the way to your knees. Embroidered all over with soft, shiny sequins, it's hard to imagine anything this sexy being so cozy!
2. Donna Karan Silver Shadow Sequined Asymmetrical Dress ($2700)
Major glamour is achieved with this stunning silk-cashmere cocktail dress. Although the mini hemline is siren-worthy, the asymmetrical draping, modest cap sleeves, and chic silver sequins makes this Donna Karan ultra elegant.
3. Diane Von Furstenberg Silver Tonda Metallic Clutch ($450)
Your go-to holiday clutch, this rectangular box clutch will usher you through party season and on into the new year. Sparkling silver leather is complemented with contrasting hardware and a removable gold chain, making it effortless to pair back to any metallic hue you choose. It's hard shell composition ensures that it will survive the longest of nights!
4. Salvatore Ferragamo Ice Grey Sateen Clutch with Bow ($880)
Polished pizzazz. So feminine, so elegant, so classic…this clutch has timeless glamour. We could see it in the hands of Jackie O, Marilyn or Audrey, through the decades and into the future with its satin-y sheen and sparkle-encrusted bow. Carry by its shoulder strap or simply in hand.
5. Alexis Bittar Grey Alexandria Feather Pendant ($270)
Christmas candy. Alexis Bittar crafts a tempting treat from gunmetal and lucite. An almond-shaped oblong pendant is decorated with crystal pave details and hung from an adjustable gunmetal chain. The perfect finish!
Most Read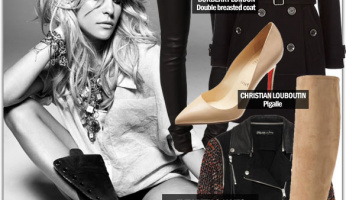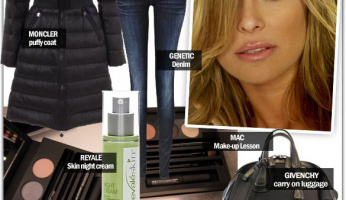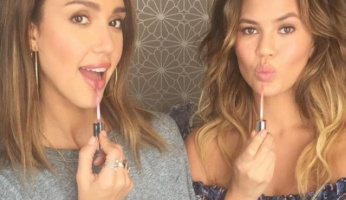 Subscribe to our Newsletter