Celebrity Style Wish List: Kristin Cavallari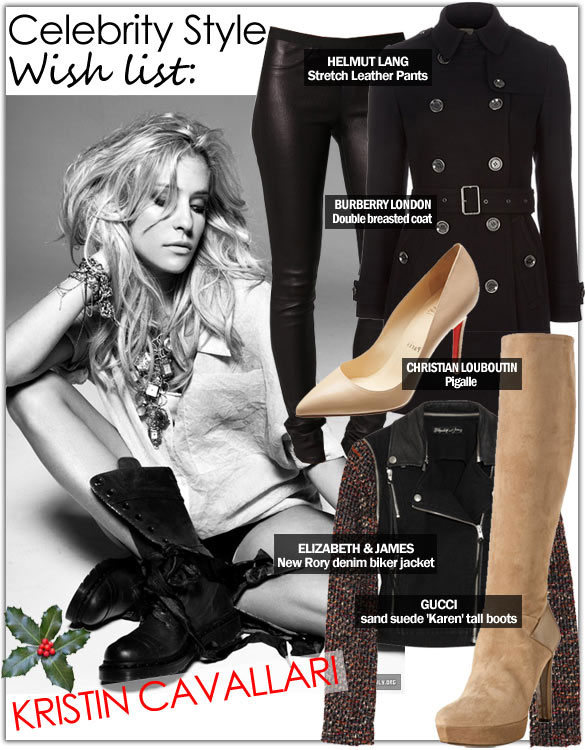 This is it! With just one week until Christmas, the shopping days are waning quickly. To spur you on, we're excited to bring our readers some much-needed inspiration from one of our favorite celebrity fashionistas: Kristin Cavallari. You remember her from Laguna Beach, The Hills, and even Dancing with the Stars, but you know her for her signature OC style. Now that her personal life takes her back to colder Midwest temps, Kristin has added another dimension to her look: classic Chicago style.
Her celebrity style wish list is a collection of glamorous essentials, a fantastic wardrobe guide for any woman. Kristin covered the classics with a nude Louboutin pump, tan Gucci boot, and black Burberry trench, all items that will work this season and many more to come. Simply put, they are investments in style. And Cavallari didn't just leave us with the classics. She chose two trend items to spice up your wardrobe this winter: a leather legging (great with knits for day, sparkle for night) and a chic biker jacket that morphs into a denim vest with its removable boucle' sleeves.
If any one of these items makes it under our Christmas tree, we'll be thrilled. Thanks for the inspiration, Kristin!
1. Gucci Sand Suede Karen Patent Detail Tall Boots ($970)
"I don't have any tan boots, and Gucci makes a great pair."
2. Burberry London Double Breasted Coat ($1119)
"Now that I'm in Chicago a lot more, I need a good coat to keep me warm, and Burberry makes the best ones!"
3. Christian Louboutin Pigalle Pump ($500)
"Nude heels are great because they make your legs look longer."
4. Elizabeth and James New Rory Boucle'-sleeved Denim Biker Jacket ($765)
"Anything from Elizabeth and James! I love their line for everyday pieces!'
5. Helmut Lang Stretch Leather Pants ($920)
"I like when girls dress down leather pants."
Most Read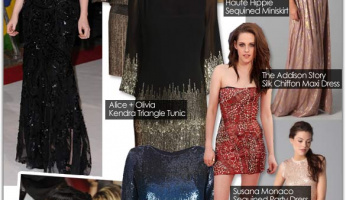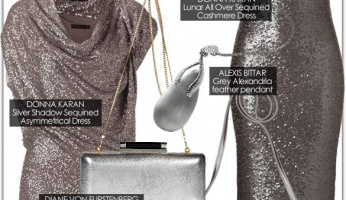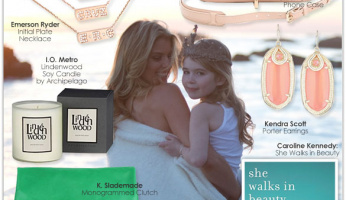 Subscribe to our Newsletter