The Only 5 The Ordinary Products To Stock On!
The Ordinary is a skincare brand that stole the spotlight this year. Along with CeRaVe, these two brands have been raved about for their effectiveness in clearing acne, scars, and other imperfections as well as for their affordability. Most products from The Ordinary are under $15 and accessible on Amazon, Ulta, Sephora, and other online platforms.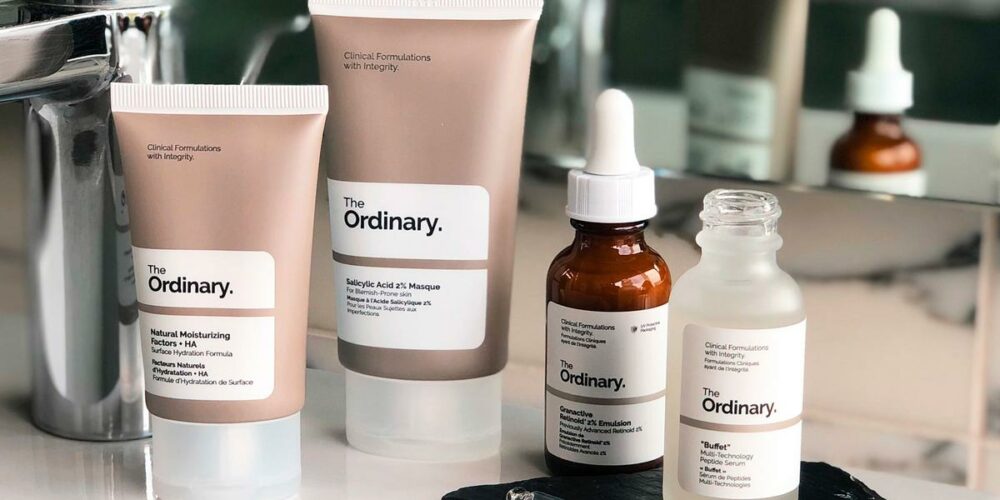 With summer right around the corner, people are opting for lighter and more sheer coverage using tinted moisturizers and tinted sunscreens as their face base. The beauty industry has become very skin-focused recently, emphasizing a good skincare routine above all. With that being said, here are our top products from The Ordinary to get flawless skin on a budget!
1. The Ordinary Salicylic Acid 2% Mask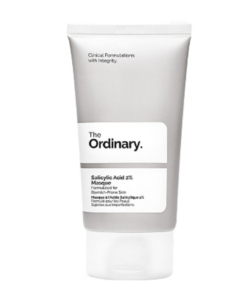 This clay mask is enriched with 2% salicylic acid and vegetable charcoal to help pull out imperfections and leave skin feeling refreshed. Salicylic acid is a very common ingredient in most acne products as it targets textural irregularities. Clay and Charcoal are both known to extract dirt from your pores. This mixture of ingredients will help balance sebum and the skin's PH while fighting off stubborn acne.
2. The Ordinary Vitamin C Suspension 23% +HA 2%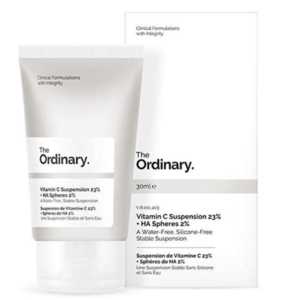 Vitamin C should be a vital part of any skincare, especially for women over 25 as it helps to fight signs of skin aging and brighten dull skin. Vitamin C is an antioxidant and in its pure form of I-ascorbic is extremely effective in the process of keeping skin looking young and healthy. Due to the lack of water, this concentration of pure vitamin C remains stable. Say goodbye to fine lines and wrinkles with this solution, and for a few bucks!
3. The Ordinary Azelaic Acid Suspension 10%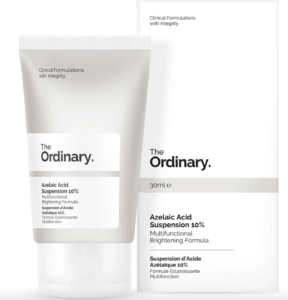 This lightweight cream is formulated with azelaic acid to improve dullness, uneven skin tones, and textural irregularities. Azelaic acid is produced naturally by the yeast that already lives on our skin. It's a compound often found in wheat, rye, and barley. It has properties that can help treat acne and rosacea by soothing inflammation. This multi-purpose cream uses this ingredient to help fight skin congestion and signs of aging as well.
4. The Ordinary Squalane Cleanser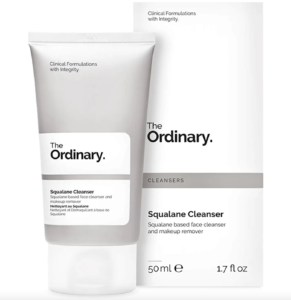 The Squalane cleanser is a gentle, moisturizing facial cleanser that combats dryness and clogged pores. When looking for a cleanser, it's important to find one that helps plump the skin using moisturizing ingredients rather than alcohol-based cleansers that will leave your skin dry and brittle. This cleanser does exactly that, using moisture and gentle ingredients that are easy on the skin. It can be used on all skin types. It targets makeup and dirt, removing it gently and leaving the skin clean, smooth, and moisturized.
5. The Ordinary Cold-Pressed Rose Hip Seed Oil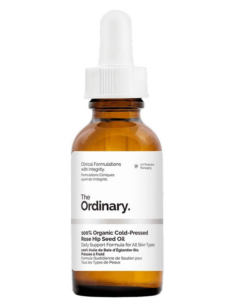 The Ordinary's Rose Hip oil is meant to be used daily to support hydration and barrier function support. Some of the benefits of rose hip oil are that it replenishes lost moisture, maintains healthy skin, provides barrier support, and targets signs of aging. 100% Cold-Pressed Rose Hip Seed Oil is rich in vitamin A, as well as omega-6 and omega-3, which are fatty acids.
Face oils should be applied at a certain point in your skincare to maximize its benefits. In the morning, you should apply your face oil before your sunscreen whereas, before bed, face oil should be your last skincare stop.
Most Read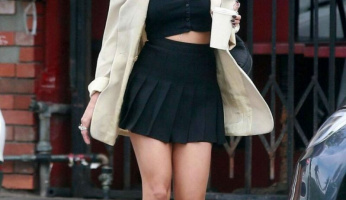 Subscribe to our Newsletter