A Quick Summer Style Update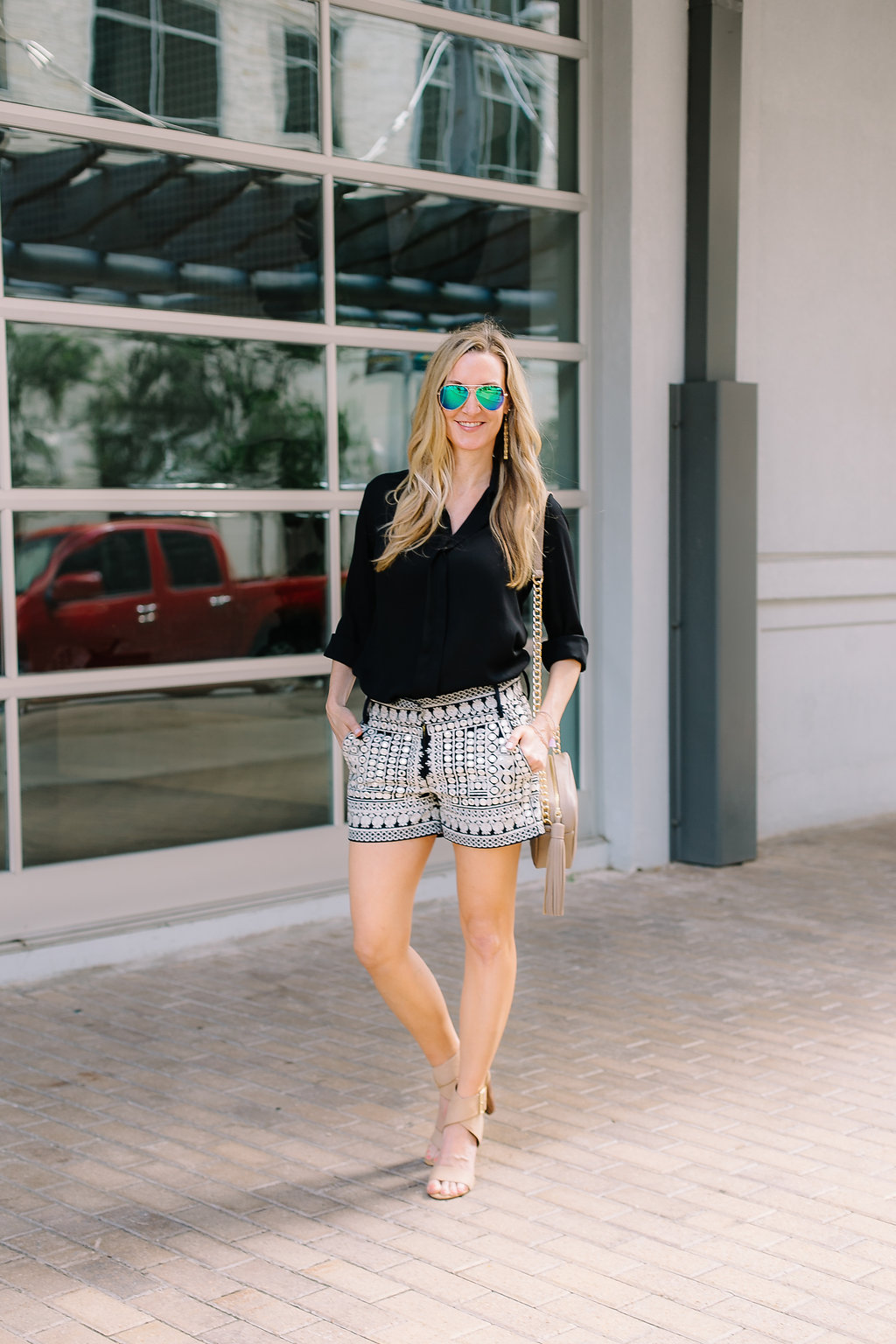 We just returned home from our vacation, so things are beginning to go back to normal around here. I hope everyone else had as great of a holiday with their families and friends as we did!! It's times like these that remind me how rewarding it is to be surrounded by the people I love.
Now, back to reality (and fashion)! If you've been outside lately you might have realized it's HOT. Today, our high in Austin is supposed to be 100º but will probably feel upwards of 110º. It can be difficult to dress appropriately for this weather because you're balancing between melting in too much clothing or showing a whole lot more skin than intended. For me, I like to rotate between classic jean shorts, flowy skirts, and light dresses when the heat gets intense. However, I find that my wardrobe can start to feel stale if I don't mix it up every once in a while. Hence the fabulous concept of embellished shorts!
Roll Tab Sleeve Tunic (comes in tons of great colors) | Ankle Strap Buckle Sandals | Tassel crossbody bag | Sunglasses | Tassel earrings | Embellished Shorts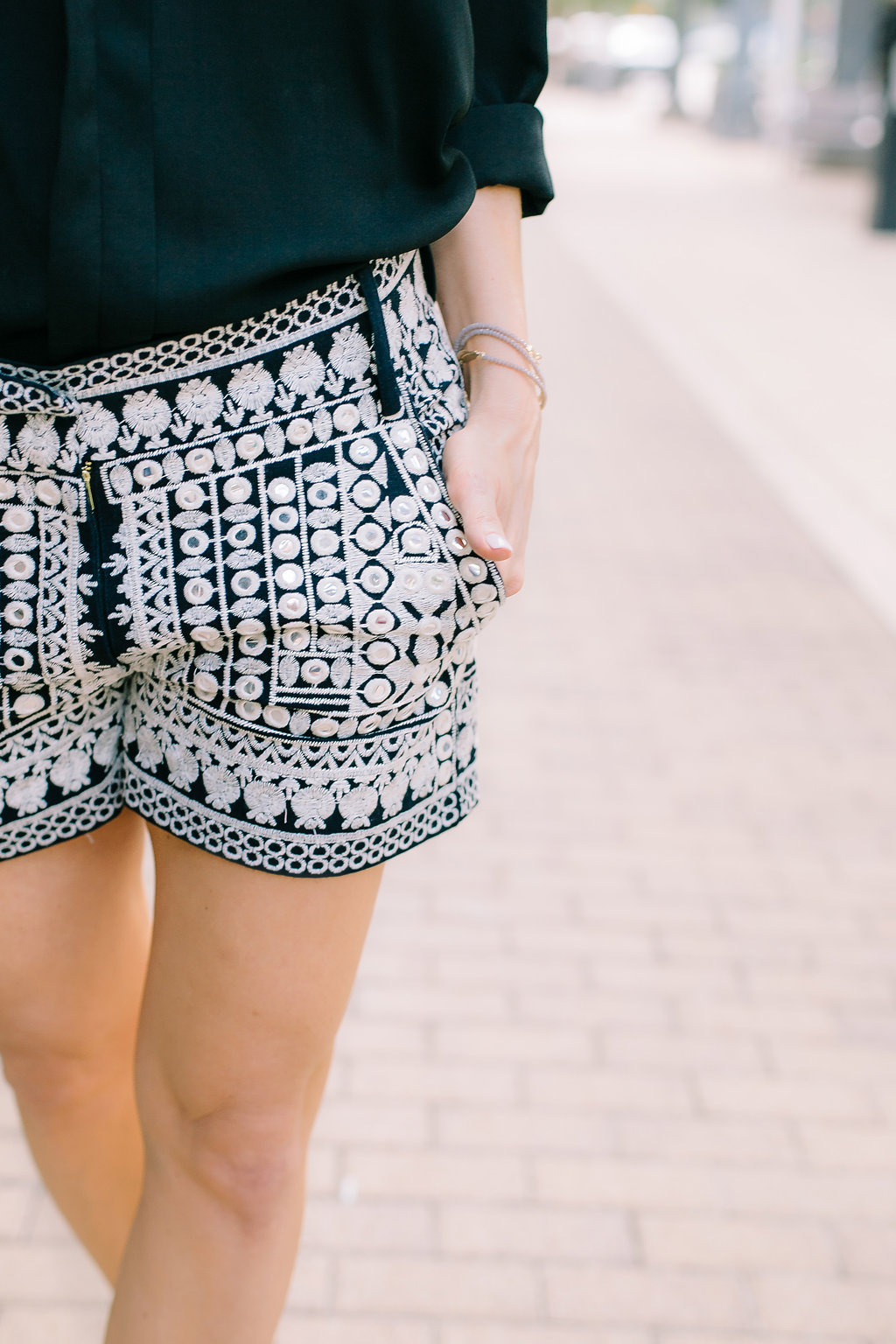 You probably saw me shooting this look on Snapchat (if not, what are you waiting for?! Add me @celebstyleguide), and it was such a fun day! I love these shorts for any day or night look because they're totally dressy enough to transition from morning to evening with ease. Fancy shorts have become a style staple on warm nights, and they're a perfect alternative to your party dress. I can throw on anything from a casual cami to a formal blouse with these shorts and be ready to head out the door. It's rare that statement pieces are this versatile!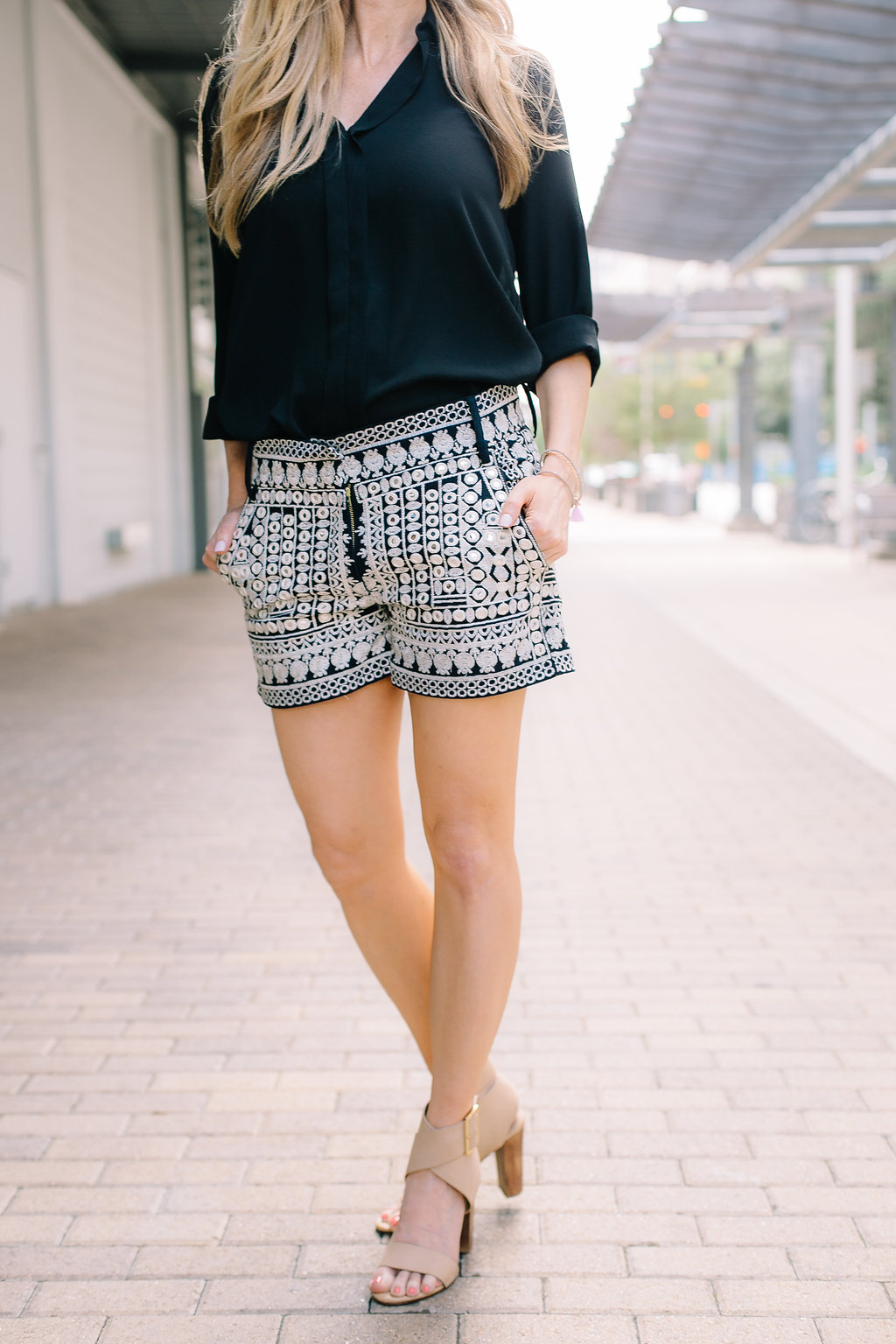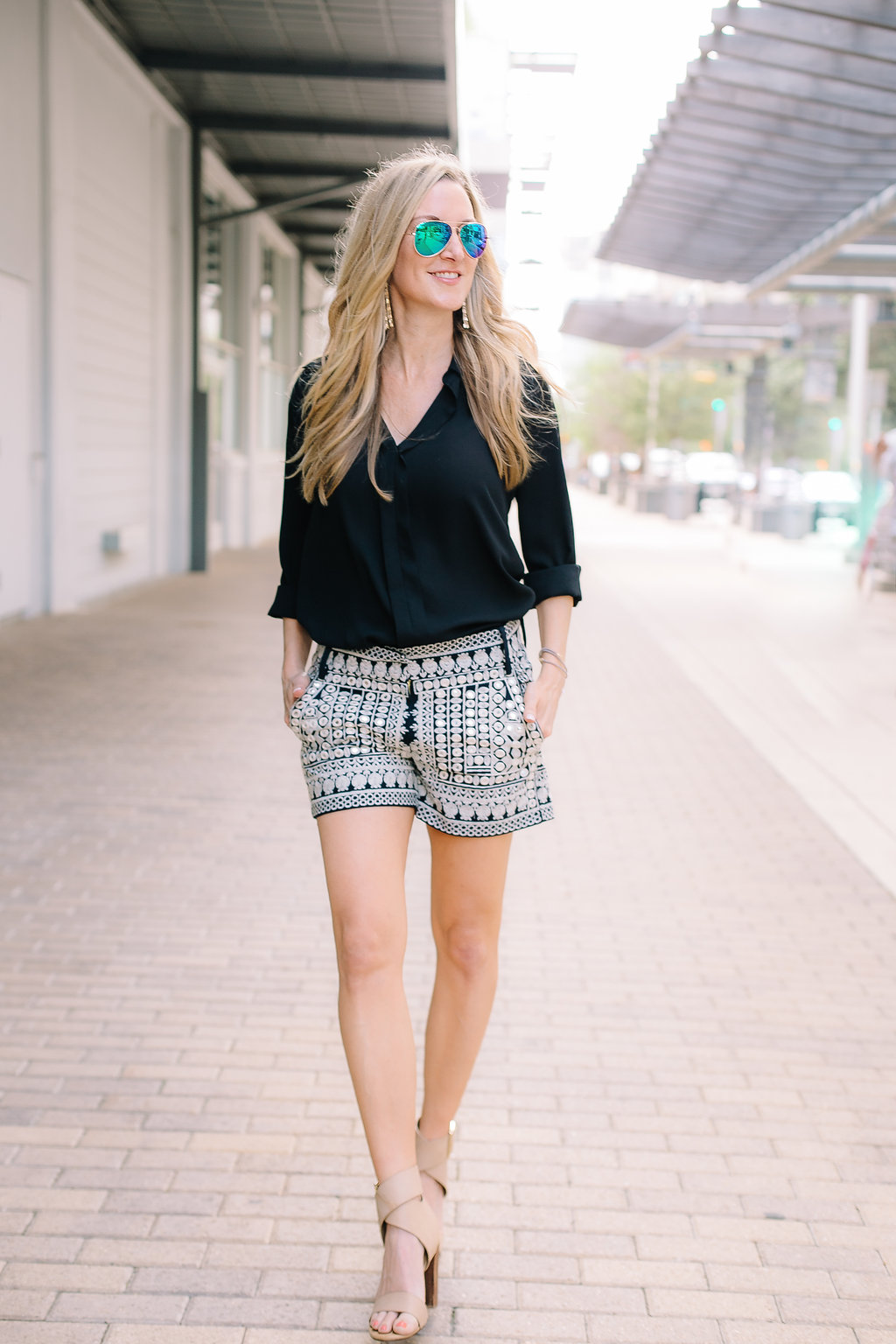 My shorts are from Tolani, a favorite designer of Bachelorette Jojo Fletcher, and they come in three other color variations that are definitely worth checking out. I styled them for an elevated day look by adding aviators, a simple black top, I love how this one has a long, swingy silhouette and split-neck tunic style with roll-tab sleeves and my beloved 'Jayla' leather sandals from Splendid. Embellished shorts are super trendy right now, so you can grab a stylish pair for pretty much any price point. They're a fantastic way to refresh your summer style while remaining cool and comfy. Have a great weekend!

Most Read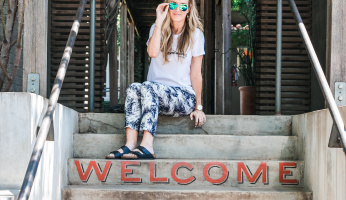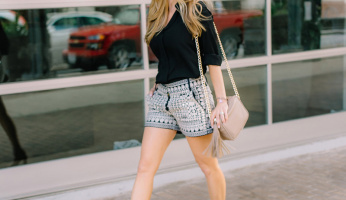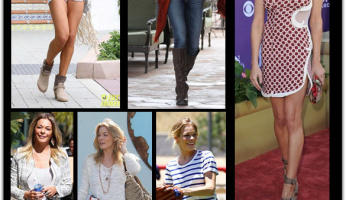 Subscribe to our Newsletter