Workout Wednesday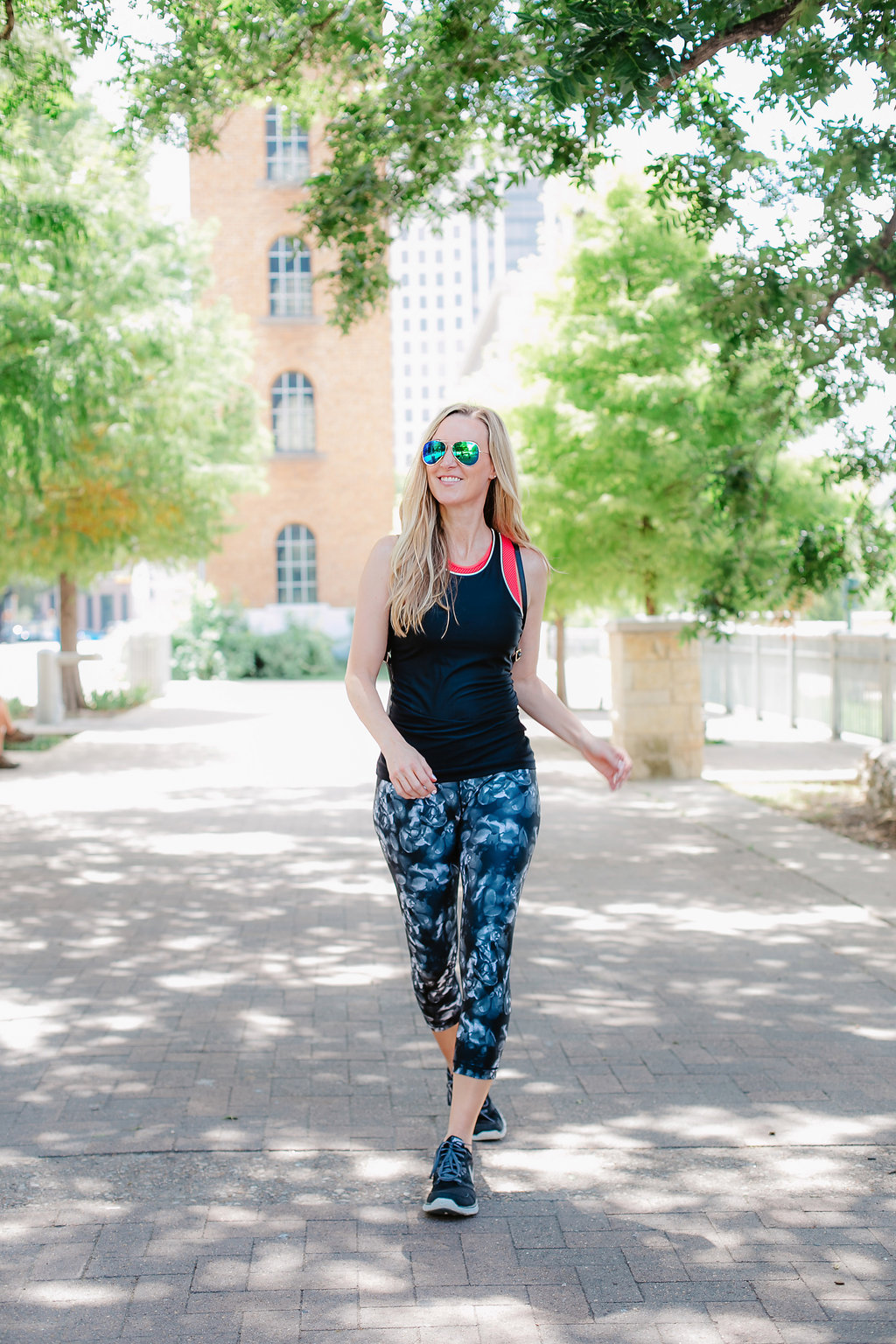 Motivation. Yes, I'm talking about the tricky concept that causes us to do what we do every day. While I love having the motivation to blog and work on Celebrity Style Guide each day, I often find myself lacking the motivation to do less enjoyable things (a.k.a. exercise). I think my aversion to exercise is strange because it keeps me healthy and happy. What else could I want? But, instead, I find myself making excuses for why I should push today's workout to the elusive tomorrow.
However, I have cultivated a cheat sheet of sorts to help me access the motivation to workout. First, working out seems daunting if I don't set goals that are practical to achieve. Then, I increase these goals to ensure constant improvement! You'd be surprised how much you can improve with just a little work each day. I also try to have fun with my workouts, like switching up spinning classes by adding Barre3 to my routine and hiking with my dogs is a great change of scenery. This way, I don't find myself getting bored with the same routine every day. Another great tip for adding in a quick workout is to use Youtube. Believe it or not, Youtube has a vast collection of workout videos that range from beginners yoga to a thirty-minute cardio kickboxing class. Still, my most effective motivator is to have cute, comfortable workout clothes that I want to wear. This way, in order to wear the clothes, I'll have to exercise! Plus, feeling confident on the outside helps build confidence within.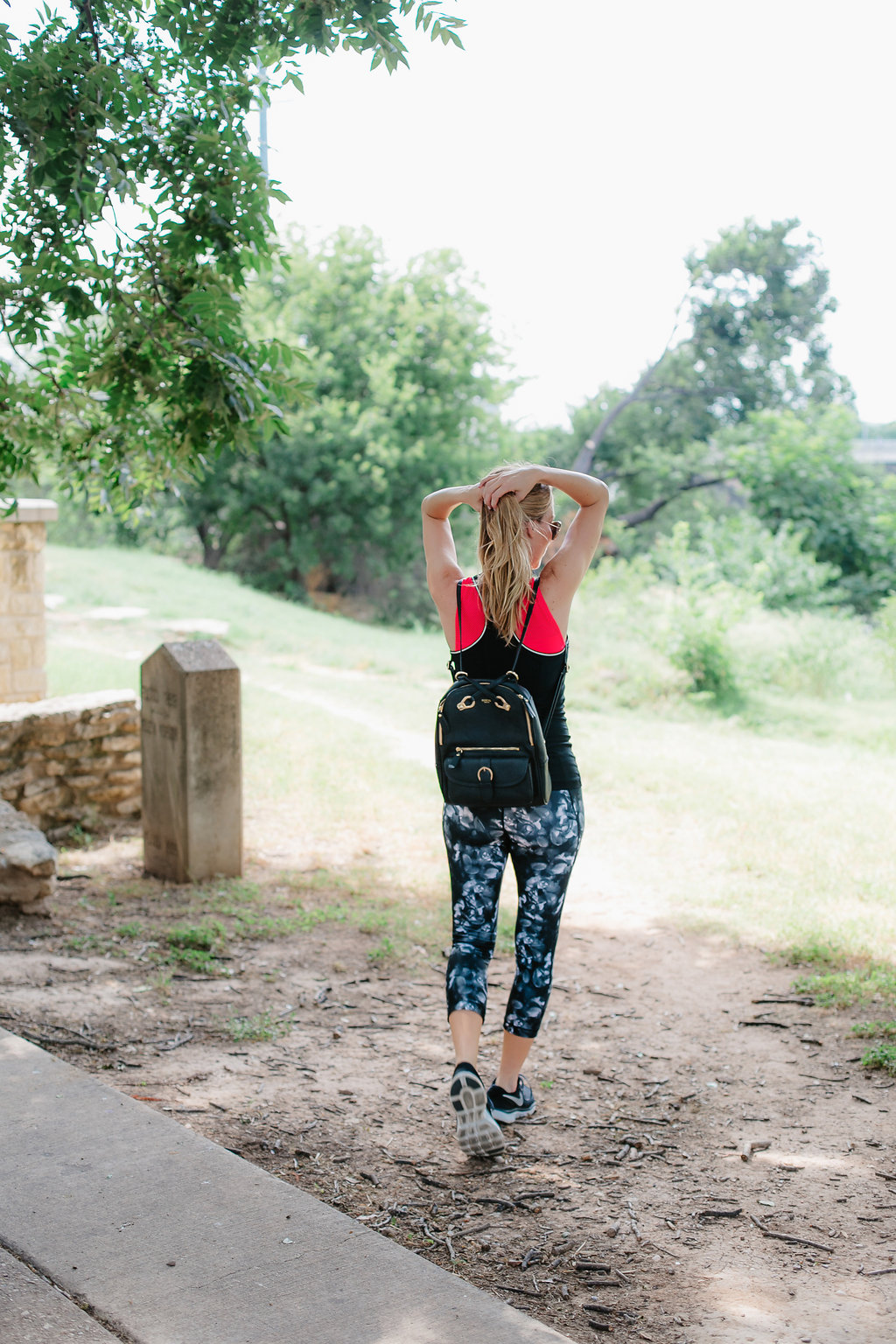 Believe it or not, Hollywood's leading ladies don't just stumble into their perfect figures, they have to work for them just like the rest of us. While some feel the burn in basic oversize tees, others show off their bare midriffs or wear statement tops to make sure their workout doesn't go unnoticed. I also wanted to share a few of my must-have fitness items to help everyone reach their fitness goals this year. Get some inspiration for your next trip to the gym with these stylish sweat-proof looks, high tech gadgets, and go-to products.
Fitness Tracker – Fitness trackers keep track steps, idol time and give you minute-by-minute motivation to achieve your daily fitness goals, which is an essential tool if you're a fitness newbie. The Fitbit 'Charge 2' Wireless Activity & Heart Rate Tracker is comfortable and not too bulky. The heart rate monitor is a big help with workouts. The app for my iPhone is also very helpful to monitor calories and the sleep tracker is also really cool!
Powerful Blender – 2020 is the year of high-powered blenders. From the Nutribullet to Blendtec, powerful blenders help you make healthy meals, snacks, and smoothies in no time.
Stylish Workout Bra: Add a sporty and contemporary edge to your look. Sporty, supportive and stunning, this crossover bra offers incredible athletic and aesthetic functionality. It's super stretchy and comfy. But the best part is the skinny straps are super feminine.
New Workout Gear – Make a fitness fashion statement with new cute neon workout gear. I love companies like Terez make and Monreal London that makes high-quality neon gear that always gets me energized. Is there any motivation more fun than fashion motivation?
If you are in need of another exercise pick-me-up, I recommend checking out this post on J-Lo's workout routine.  J.Lo's trainer Tracy Anderson reveals all of the singer's hot workout secrets that we all can do from home.
Last Tip: sweat today; smile tomorrow!
Most Read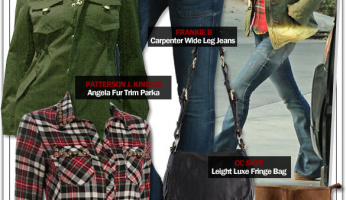 Subscribe to our Newsletter