Working with Pastels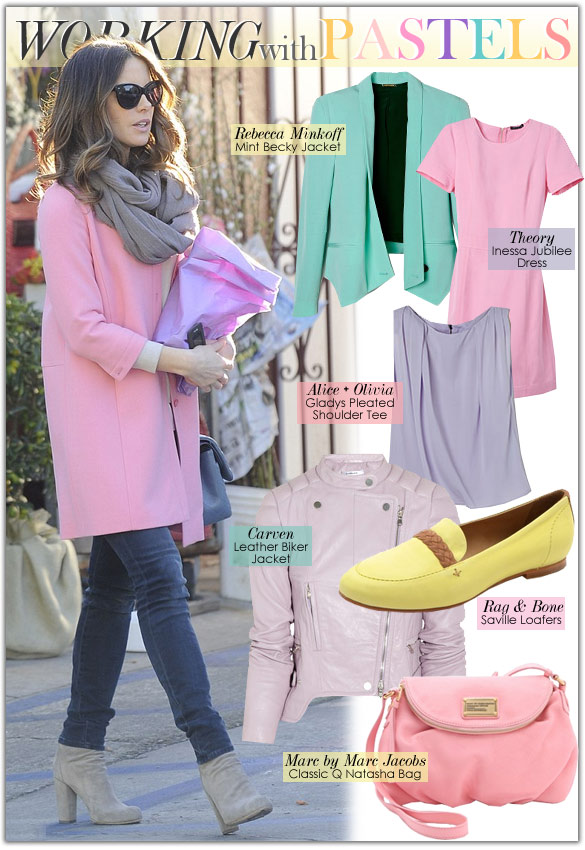 Fresh-faced and feminine, Kate Beckinsale takes on the pastel trend with perfection. I simply can't get enough of the way she seamlessly works a pastel pink coat into her late winter look. Pastels are just the color we need this time of year: pretty pinks, smoky lavenders, lemony yellows and, of course, minty greens. Any pastel piece is on my hot list. Use this lovely color family as your ticket through the winter duldrums and into the sunshine of spring. Start small by working in a pastel-flavored purse or loafer, then go all out with a pastel jacket, blazer or versatile shift dress.
1. Carven Leather Biker Jacket: Rough, tough biker and gorgeous, girly lilac is a modern mix I can't get enough of. Ease this jacket over any denim and bootie for on-trend weekend looks. My favorite detail is the fun quilted shoulder details.
2. Mint Rebecca Minkoff Becky Jacket: A jacket for work or play. This minty Minkoff creation is lovely as a stand-in for your tried-and-true work blazers, and works well into after hours play with boyfriend denim. The mint color is one of spring's hottest pastels, and complements any neutral flawlessly.
3.  Theory Inessa Jubilee Dress: I'd love to wear this pretty pink dress to a tea party with Princess Kate and Pippa Middleton. Since that dream probably won't see fruition, I will settle for wearing this work week with pumps and weekend with my favorite leather sandals.
4. alice + olivia Gladys Pleated Shoulder Tee: The simplest, most cost effective way to ease into the pastel trend is with a low commitment top. Try it with denim, a simple pencil skirt, even your leather leggings to see if you want to make a bigger pastel commitment. This smoky lavender color is so delicate, it could almost pass for a neutral.
5.  Marc by Marc Jacobs Classic Q Natasha Bag: Marc Jacobs dressed up his classic Natasha bag in pink for Spring 2013. Supple pleats and plush leather…this is pink perfection swinging by your side! Hoping it's coming my way for Valentine's Day…
6. Rag & Bone Saville Loafers: A swinging pink shoulder bag is an exuberant choice, but perhaps you're looking for something a bit more understated in the pastel accessories department. This slim, classic loafer is your ticket to quiet sophistication. Use its lemony yellow leather to snazz up nautical navy and white.
Most Read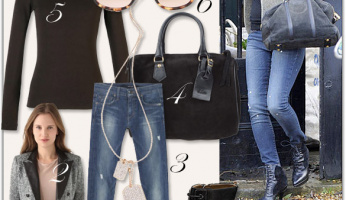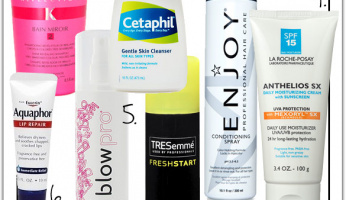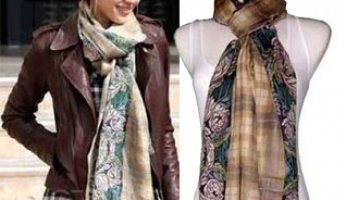 Subscribe to our Newsletter